Schmidt the next Golden Knight to feel nostalgic as Capitals visit
December 22, 2017 - 4:05 pm
Updated December 22, 2017 - 4:16 pm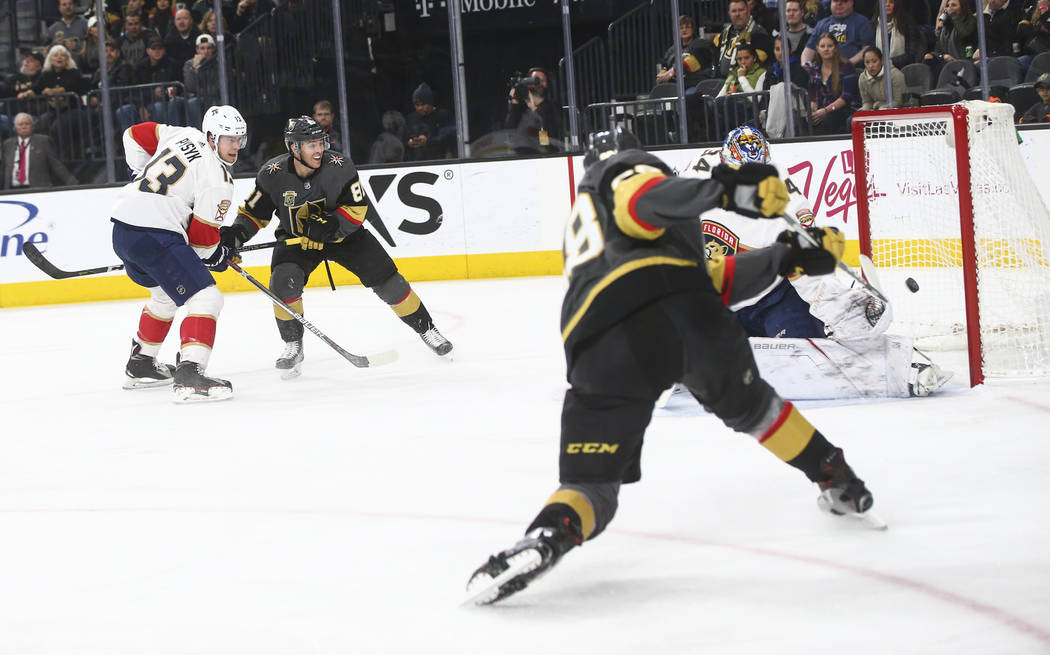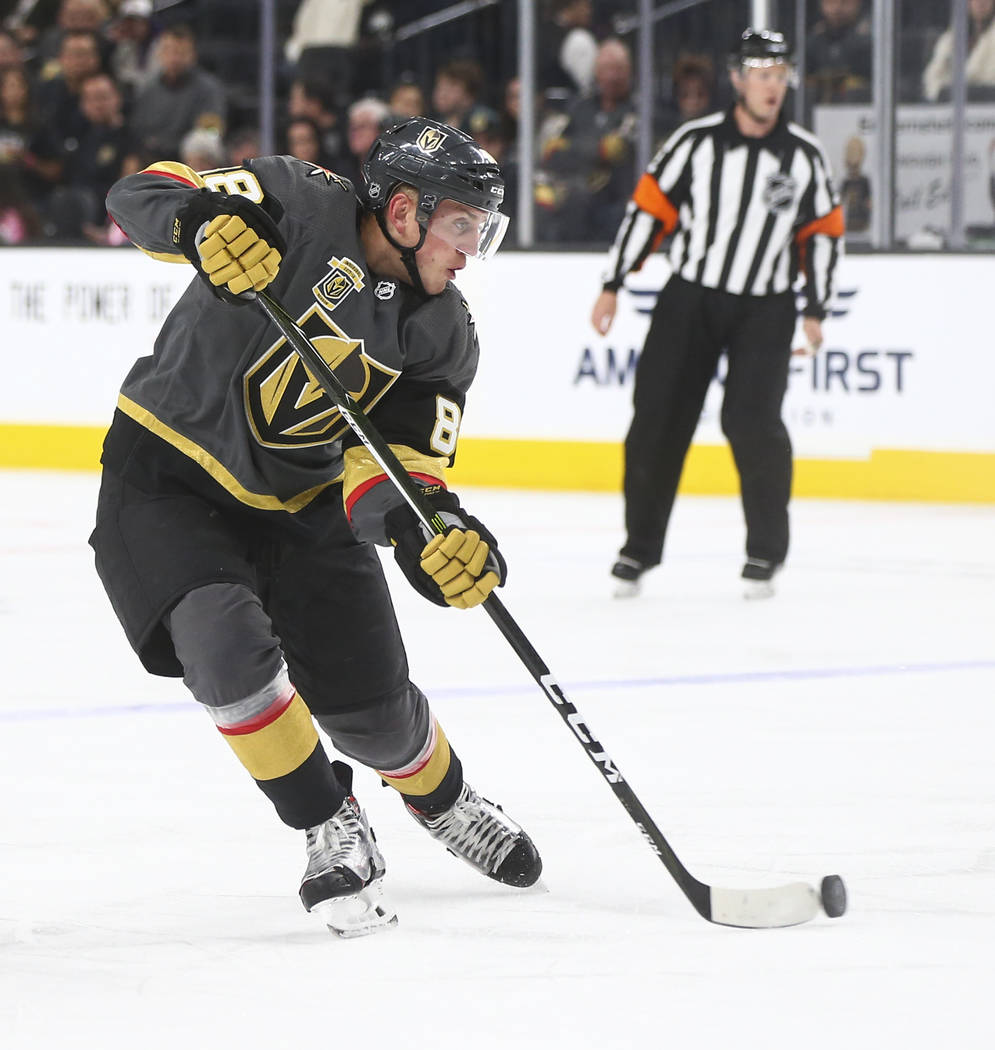 One of his favorite spots was the International Spy Museum, which allows visitors to adopt a cover identity and learn why an agent needs one. There is also a School for Spies and even an exhibit that celebrates the James Bond film franchise.
No wonder Nate Schmidt performs that magic trick with Gatorade bottles before each hockey game.
He's all about the mystery, which makes sense for where he skates now.
The conundrum that has become these Golden Knights for the NHL to solve continues Saturday, when the Capitals visit T-Mobile Arena and it becomes Schmidt's turn to feel all kinds of emotion and nostalgia.
Yep. He's up next.
It's a major part of an expansion team's inaugural season, the idea that with each new opponent most likely means one of your own has an intimate connection.
Washington signed Schmidt as an undrafted free agent in 2013, and he would eventually play 200 regular-season games, along with 21 in the playoffs, before being left unprotected in the expansion draft.
He loved D.C. and its many museums, spending off days walking among the cherry blossoms in and around the Washington Monument. He's a big Thomas Jefferson fan and has stood in line at the National Archives to observe the Declaration of Independence or, for you millennials, that document Nicolas Cage swiped in the oh-so-underrated movie "National Treasure."
"I'm a history buff, always interested in where we came from and what this country was built on," said the 26-year-old Schmidt. "And anywhere you go in (D.C.), it's all right there. Everything about it is historic, small, little niche places out of the way where former presidents used to hang out. I love that stuff. Great city."
He wasn't surprised Washington left him unprotected and assuredly wasn't astounded when the Knights selected him, given George McPhee is the general manager for Vegas and the man who when running the Capitals signed Schmidt out of the University of Minnesota. McPhee obviously likes what the defenseman offers.
Schmidt has in turn become a leader on and off the ice, as he has not only emerged a favorite among local media for his engaging and welcoming nature but also with teammates in a locker room where everyone felt the sting of a former team choosing to break ties.
And he's more than producing: Schmidt, signed through next season at $2.25 million annually, leads the Knights with an average ice time of 22:36 and is just shy of career numbers in goals, assists and points while anchoring a defensive unit that leads the NHL in number of players (seven) to record at least seven points.
"A really personable guy," said fellow defenseman Shea Theodore. "Fun to be around. Minnesota guy. Big fan of the Twins. Being Canadian, I'm a little bit of a fan of the Canadian Football League, but I think he would just laugh at that.
"He's also a much better player than I thought, a guy this team has really relied on. He has played really, really well for us, consistently shutting down high-powered offensive players."
Here comes the next challenge in that, as the Capitals arrive led by one of the more potent combinations in NHL history with forward Alex Ovechkin and center Nicklas Backstrom.
One — Ovechkin — has scored more than 500 career goals. The other — Backstrom — has more than 500 career assists.
"(Ovechkin) is a special scorer who can change the tide of a game when he wants," Schmidt said. "There aren't too many guys in the world who can do that. And (Backstrom) is an incredible player. I don't way to say the Robin to the Batman, but he's definitely the benefactor behind the scenes. You watch them in practice … that's next-level type stuff.
"You always think you have put yourself in a position where a team would want to hold on to you, but the more I worked it out in my mind, the more I knew Las Vegas was a unique opportunity to have a fresh slate and go play for a general manager who knew me. But the (Capitals) gave me my start. I'll never forget that."
Or the museums and cherry blossoms.
Contact columnist Ed Graney at egraney@reviewjournal.com or 702-383-4618. He can be heard on "The Press Box," ESPN Radio 100.9 FM and 1100 AM, from 11 a.m. to 2 p.m. Monday through Friday. Follow @edgraney on Twitter.
Game day
Who: Capitals vs. Golden Knights
When: 5 p.m. Saturday
Where: T-Mobile Arena
TV: AT&T SportsNet (Cox 313/1313, DirecTV 684, CenturyLink 760/1760, U-verse 757/1757)
Radio: KRLV (98.9 FM, 1340 AM)
Line: Off
Nate Schmidt file
Age: 26
Born: St. Cloud, Minn.
College: Minnesota.
Position: Defensman.
Shoots: Left.
NHL experience: Washington, undrafted signee (2013); Golden Knights, expansion draft (2017).
Contract: Signed through 2018-19.
Salary: $2.5 million per year.
Career numbers: 10 goals, 48 assists, 58 points.