Some will like Golden Knights, others won't, but it's about winning
November 22, 2016 - 10:11 pm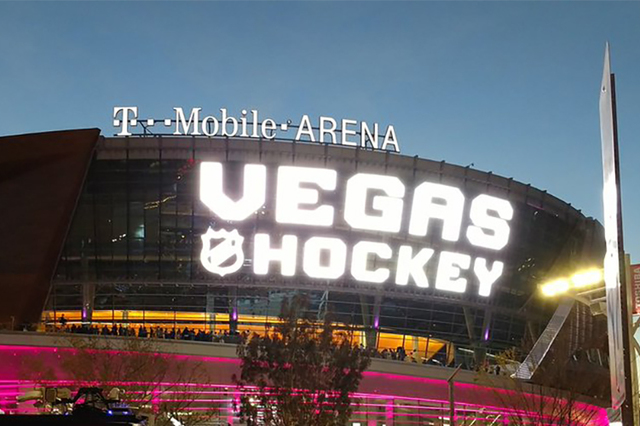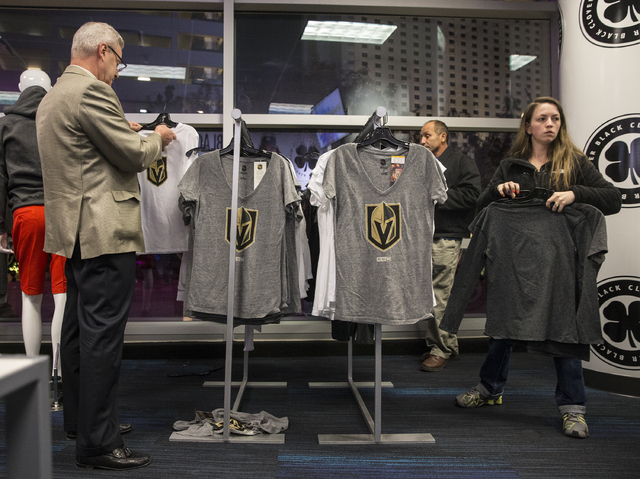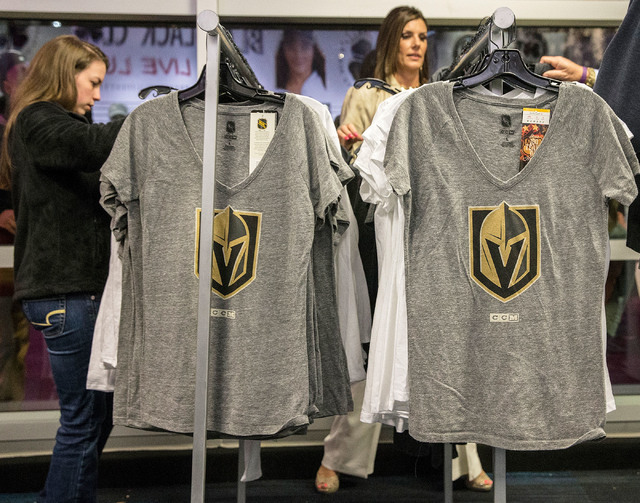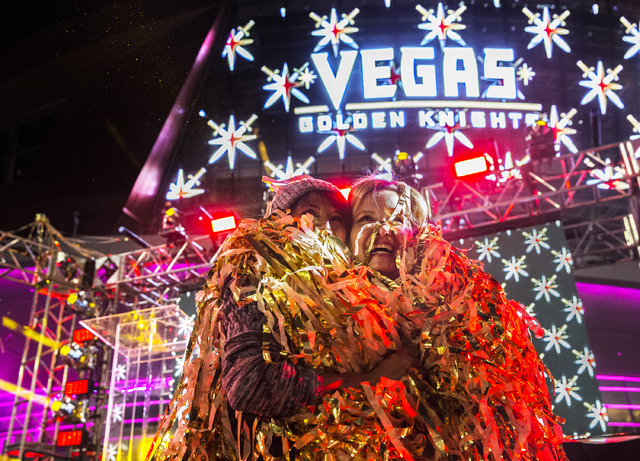 If there was ever a doubt Las Vegas has savvy and knowledgeable National Hockey League fans, the thousands who packed Toshiba Plaza outside T-Mobile Arena on Tuesday night put it to rest.
In one of the most historic moments yet for the town's first major league professional sports franchise, those crammed into the plaza and hanging from all levels of the adjacent parking garage unmercifully booed NHL commissioner Gary Bettman at every chance.
Which means it's official: Las Vegas is a hockey town, and has an identity by which to promote it.
Bill Foley wanted to name his team the Black Knights after the United States Military Academy at West Point, an Army grad who exists within the structure of such uniformity and holds dear those standards he came to embrace as a member of The Long Gray Line. But trademarks can be difficult things to overcome and, well, we are talking about a federal service academy that traces its roots to 1801.
"We got the next best thing," Foley said.
The eruption heard up and down The Strip at around 6:17 p.m. was for the Vegas Golden Knights and their logo, unveiled to a raucous gathering five months to the day from the NHL granting Foley an expansion franchise.
There is no Las in the Vegas Golden Knights.
Four words proved too cluttered, and locals have a way of telling others they're from Vegas, anyway.
Whether it is accepted and liked by ticket buyers, it's a nickname that fits Foley and his beliefs perfectly. Promoted as Champions of the Skies, the Army's parachute team is know as the Golden Knights, and within a job of flying the American flag at 12,000 feet and passing a baton at 120 MPH and landing dead center on a small target are those qualities around which Foley hopes to build his team.
"Knights are the protectors, the epitome of the warrior class," he said. "They're team-orientated. They never give up. They never give in. Hockey players are warriors. They always have been. That's us. That's what we will be.
"We wanted to have the Golden Knights drop in for the ceremony, but it got kind of complicated."
I would think so. They couldn't get a video chronicling the last five months to play correctly — giving up after two tries — so I'm not sure having parachuters drop in among a sea of people would have been the best decision.
Here's the thing: Some will love the nickname and logo. Some will hate it. Some will embrace the color scheme of black, gold and steel grey with accents of red and white. Some won't. I already know those from both camps. But it doesn't mean anything when compared to the ultimate level of success or failure on the ice.
If the Golden Knights meet Foley's goal of being a playoff team in three years and a Stanley Cup contender within six, the hats and T-shirts and sweaters will be as coveted as any in the NHL. If the franchise loses for a long period of time, they won't.
Winning still beats everything.
Technological snafus aside, the celebration Tuesday was more impressive than most could have imagined, with long lines of folks hoping to purchase merchandise still swelling hours after the announcement. Officials put a rough attendance estimate at 5,000.
For a nickname and logo.
"Its the most unique thing I have ever seen," said George McPhee, the team's general manager. "Something special is going on here and it's resonating pretty quickly."
Bettman had a good time with the reaction from fans, and I suppose when you're booed as much as he is at NHL stops, humor becomes a necessary instrument. He was cheered when he told the fans they also could boo him when he's here to present Foley's team the Stanley Cup.
Five months is a long time from granting a franchise to announcing a nickname — although with the cost of some sweatshirts, it seems Foley will quickly make up for lost time at the cash register — and Bettman received his share of criticism for such a delay. He sees things differently.
"It takes time for two principle reasons," Bettman said. "First, you want the name and logo to be consistent with the image that you're trying to convey. And second, there are tons of legal issues. Is this a trademark you can use without infringing someone else's? Is this a trademark that you can protect once you build the equity in it?
"You identify the characteristics you want — what it looks like, what the colors are, that all takes time. You don't just throw darts and do it. You want creative people to help because it's something you're going to live with for a long time. You don't want to go through that entire process and find out you might not be able to use the name or protect it. You have to do due diligence. It's better to get it right than fast."
Some people will think they got it right. Some won't.
Some will love everything about it. Some won't.
My take: Foley paid $500 million for the team and didn't use a dime of taxpayer money.
In this manner, around this town, the Vegas Golden Knights and their logo are just fine because now, it doesn't matter.
Now, it's all about building a winner.
Contact columnist Ed Graney at egraney@reviewjournal.com or 702-383-4618. He can be a heard on "Seat and Ed" on Fox Sports 1340 from 2 p.m. to 4 p.m. Monday through Friday. Follow @edgraney on Twitter.
RELATED
Las Vegas' NHL team officially named Vegas Golden Knights
Fans share thoughts on name, logo of Vegas Golden Knights
NHL commissioner Gary Bettman gets booed but happy to be in Vegas