Time passes, opinions evolve, Las Vegas shows it's ready for NFL, NHL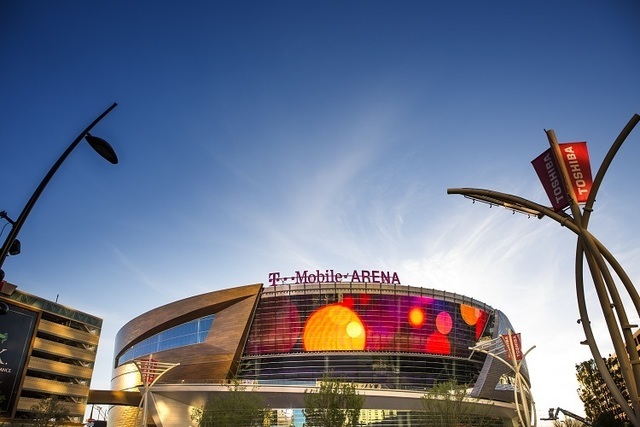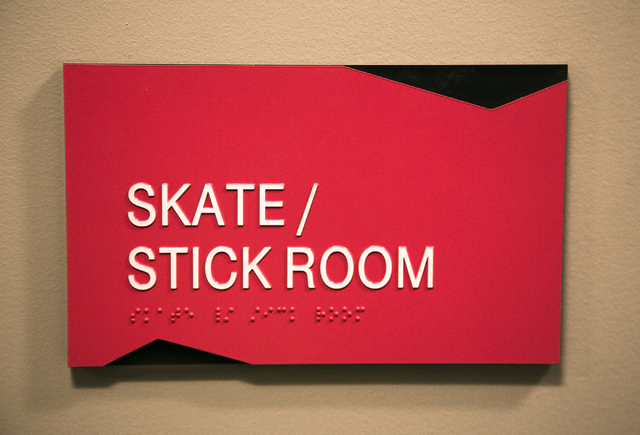 For years, for decades, forever, those issues that prevented serious thought about Las Vegas ever featuring a major league professional sports franchise almost immediately ended any such movement.
But time passes and people become educated and opinions evolve.
For years, for decades, forever, is about to change in a way no one could have imagined.
If a stadium project is fast-tracked in the manner that appears more and more likely with each meeting of the Southern Nevada Tourism Infrastructure Committee, there is every chance the Raiders could apply for relocation in January. Given some of the NFL's most powerful and influential owners are on record supporting the move of Mark Davis' team from Oakland to Las Vegas, what was once thought a far-fetched and unattainable concept could become reality.
I'm not saying those on the tourism infrastructure committee are guaranteed to support the stadium project, but when a handful of members are part of a promotional video for it and the chairman openly discusses beginning to craft language for such a recommendation, you get the idea this thing might be moving toward to a special session of the legislature at warp speed.
But while the domed stadium and its proposed percentage of public-private funding and whether an NFL team would potentially act as an anchor tenant is making all the noise right now, it appears silence could be the most promising of signs when it comes to another professional franchise opening shop here.
When all goes quiet, things happen, and that appears to be good news for Las Vegas being granted its National Hockey League expansion team.
Gary Bettman will address the media on Monday in Pittsburgh, where the Stanley Cup Finals between the Penguins and San Jose get underway that evening. You can bet more than a few questions aimed at the commissioner will deal specifically with expansion.
As in, has the time finally come?
League insiders believe Bettman's comments Monday — whatever they are — will then be followed soon by a meeting of the executive committee, which would be followed by a recommendation to the Board of Governors, which would then vote on expansion while in Las Vegas for the league's annual awards show on June 22.
The only thing missing from this scenario is Bill Foley wearing a Las Vegas Black Knights jersey — and selling thousands more to fans — while celebrating the announcement in Toshiba Plaza outside the T-Mobile Arena next month.
It's not a crazy thought.
Foley has shown the patience of a man who spent the last 10 months working on a massive jigsaw puzzle and is now down to his final few pieces. The chairman of Fidelity National applied for an expansion team in July of 2015 and has since met every deadline and done everything asked of him by the NHL.
It's time.
For years, for decades, forever, was always about two major concerns from those running the four major professional sports league: Gambling and sustainability.
Education has helped most not named Roger Goodell move past those fears about the former and come to understand Nevada has regulated the industry of sports gaming to the furthest extent. Armageddon might occur if more casinos charge for parking or if buffet prices keep escalating, but not because NFL or NHL players suddenly make Las Vegas home.
Whether the town could support two teams — and perhaps more in the future — over the long term is a more sensible point of worry. But as much as there would be some turnover for fans, the NHL and NFL are widely different entities.
There is no stronger sports brand across the country than the NFL, and you can bet there would be a deep waiting list for suites inside any stadium featuring the league, not to mention the fact that if the Raiders indeed were the home team, Southwest Airlines might have to add several Saturday and Sunday flights from the Bay Area and Southern California to McCarran airport.
It might be that half the stadium each week is full of opposing fans, but the bottom line would remain constant.
Hockey is a much tougher audience to predict — would an initial wave of excitement about Las Vegas finally landing a team sustain itself if several years of losing followed? If the season-ticket campaign run by Foley's group — the number soared past 13,000 just months into the effort — is any indication, the franchise will at least begin with far more than a fighting chance to grow and keep interest.
Las Vegas is the nation's 30th largest market and in the same neighborhood in terms of population as towns like Cleveland and Indianapolis and Kansas City. They all have major professional sports.
Most in the past would hesitate to make such comparisons given those challenges here thought too massive to overcome. The gambling. The sustainability. The multitude of entertainment options.
But time passes. Education occurs. Opinions evolve.
In terms of major professional sports, Las Vegas is about to change for years, for decades, forever.
You know what?
It's time.
Ed Graney can be reached at egraney@reviewjournal.com or 702-383-4618. He can be a heard on "Seat and Ed" on Fox Sports 1340 from 2 p.m. to 4 p.m. Monday through Friday. On Twitter: @edgraney
RELATED
Foley patiently waits for puck to drop on Las Vegas NHL franchise
Mark Davis 'very optimistic' about Las Vegas; Roger Goodell taps brakes on Raiders move — VIDEO