Swedish curler Niklas Edin eyes elusive jackpot in Las Vegas
Updated April 1, 2018 - 6:36 pm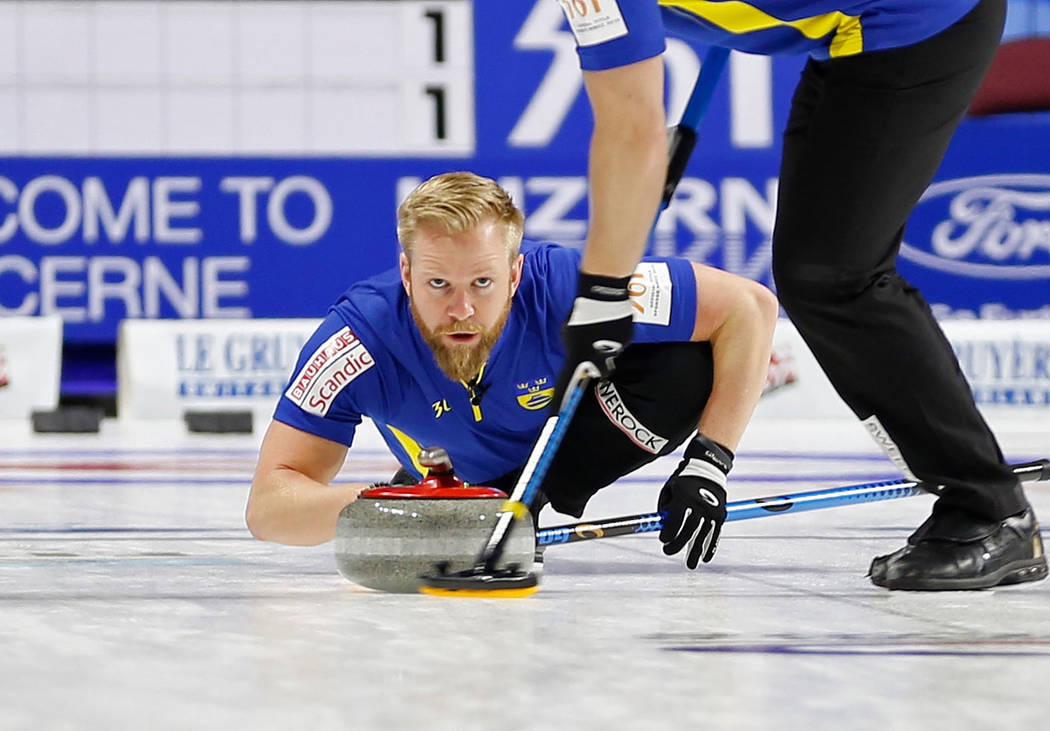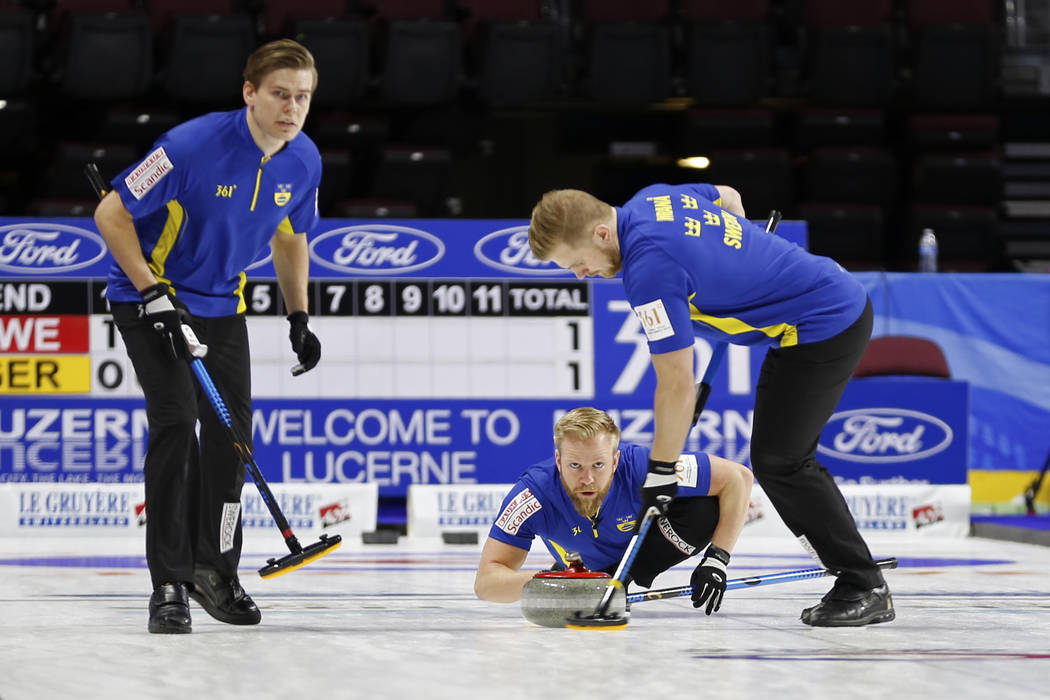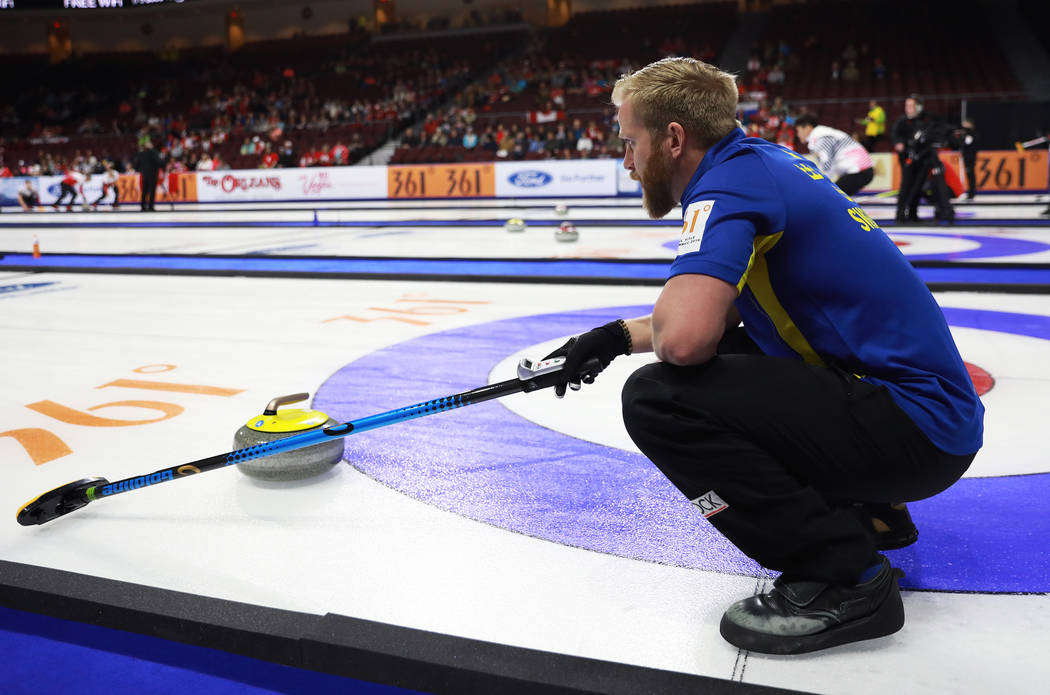 Niklas Edin is tired of coming up short in Las Vegas.
The Swedish skip competed in his fourth Las Vegas event Saturday on the first day of the World Men's Curling Championship at Orleans Arena.
Edin, 32, is a two-time Olympic medal winner and has won countless curling competitions around the world, but he's never left Southern Nevada with the first-place trophy. He's hoping to change that this year.
"I've been here more to curl than any other player in the world," said Edin, who has competed at all three Continental Cups at Orleans Arena. "We've had a couple close ones here and should have won this last one, but we're playing well and we're here to win."
A world championship would help Edin and his teammates shake off last month's defeat to the United States in the gold medal game of the PyeongChang Winter Olympics.
Edin got off to a solid start with a 6-5 victory over Germany's Alexander Baumann on Saturday.
"We'll never get over that loss," Edin said of the Olympic final. "Too big of a loss to get over, but at the same time, we're professional athletes, and we know we have to get back on the horse and keep trying."
Edin will get a chance at revenge Tuesday when Sweden faces the U.S. Unfortunately for Edin, U.S. players from the Olympic team aren't competing at the world championship.
Edin, the oldest member of Team Sweden, has participated in three Olympics and eight world championships since he became a full-time curler 12 years ago. He said he became hooked after watching curling in the 1998 Winter Olympics.
"I went to try it with a few of my soccer team buddies and thought it was a lot of fun," Edin said. "It was a challenge and a lot harder than I thought it would be."
Edin has done all the Las Vegas tourist activities and also attended a Golden Knights game. He said he went to support fellow Swede William Karlsson, the Knights' star forward.
But Edin is mostly business about this trip to Las Vegas. He said he will spend most of his time in his hotel room for the next week.
"I want the younger guys to have fun," Edin said. "I've already had my fun in Las Vegas. I'm motivated to win this championship on this big stage."
Contact Gilbert Manzano at gmanzano@reviewjournal.com. Follow @GManzano24 on Twitter.
World Men's Curling Championship
When: Sunday through April 8.
Where: Orleans Arena.
Teams: United States, Canada, China, Japan, Korea, Scotland, Norway, Netherlands, Italy, Sweden, Germany, Russia, Switzerland.
Times: 8:30 a.m., 1:30 p.m., 6:30 p.m.
Tickets: Start at $25. LasVegasCurling.rocks or orleansarena.com.