This time, Spartans really are done
November 14, 2008 - 10:00 pm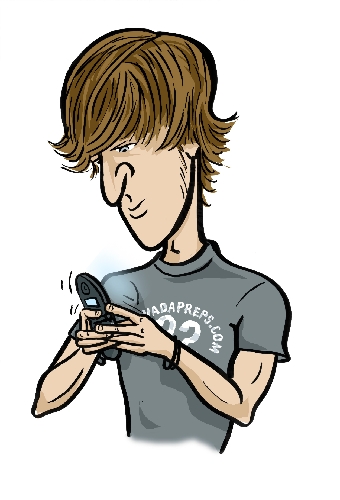 Maybe the playoffs really are my time of year.
Among the big-school games last week, I misfired on only Cimarron-Spring Valley, and it's not the first time I've picked against the Spartans and had it cost me.
When Foothill routed the Spartans in Week 2, I pushed Cimarron into the "not making the playoffs" pile, but behind a great running game, the Spartans have been a phoenix.
Coming close in this week's rematch with Palo Verde won't count. The Spartans will have to be a little better to win in the second round.
I'll try to be a little better, too, as I chase my second perfect week of the year. Here's a breakdown of the four Class 4A games.
Small-school fans, check nevadapreps.com for picks for the Class 1A, 2A and 3A state semifinals.
• Cimarron-Memorial (7-4) at Palo Verde (11-0) — Alex Bonczyk's 22-yard field goal in overtime was the difference in the first meeting between these teams at Cimarron on Oct. 3.
Despite a 34-7 loss at Cheyenne in the regular-season finale, Cimarron might actually be a better team now than it was six weeks ago.
The Spartans are a Big Ten offensive coordinator's dream — run, run, run — with Stephen Nixon providing the lightning to Zach Barbara's thunder.
Even though the Spartans nearly beat Palo last time, they managed only 167 rushing yards and nothing — as in zero — in the air. Cimarron needs long drives that result in points, and it can't afford turnovers.
The Panthers' defense — led by David Castro and Liloa Nobriga — has allowed more than seven points in a game only three times all year. One touchdown won't be enough for Cimarron.
Palo has the playoff experience and home field. Palo Verde by 6.
• Cheyenne (10-1) at Bishop Gorman (11-1) — On paper, this is the best second-round matchup of the bunch.
Both teams come in with big winning streaks on the line, and both have fantastic defenses.
Since a 25-0 loss to Palo Verde on Sept. 19, Cheyenne has a 294-17 scoring edge against the opposition. The Desert Shields have allowed more than seven points twice (12 to Canyon Springs and 25 to Palo Verde).
The Desert Shields have a ton of offensive weapons, not just Marcus Sullivan — who, by the way, has 1,929 yards of total offense on just 134 touches.
Gorman hasn't faced anything like Cheyenne's speed and depth in any game against a Nevada team this year, but the Gaels' defense is fabulous.
That said, if Alex Turner and Justin Chaisson don't slow down Cheyenne, the Desert Shields just might wear down Gorman.
Let's assume Cheyenne doesn't treat the ball like a grenade the way it did when it played Palo. Cheyenne by 4.
• Del Sol (9-2) at Basic (8-3) — Which Del Sol team shows up, the one that made a big defensive stop and forced a missed field goal when it beat Basic on Oct. 24, or the one that played arena football against Rancho last week?
There aren't many James Cammacks around, but if Basic quarterback Robby Faiman gets the time Cammack got last week, expect Justin Burdno and Jeff Pozdol to have big receiving numbers and the points to mount.
Del Sol's Derek Eamon ran for 199 yards and Jon Kirschbaum for 140 in the last meeting with Basic. That's the Dragons' bread and butter — run the ball and try to run the clock.
The seat on Basic's bandwagon is comfortable. Basic by 2.
• Green Valley (8-3) at Las Vegas (10-1) — Green Valley has made a habit of being counted out by many (including me) and stunning everyone this year.
Nothing on the Gators' stat sheet — except Nolan Kohorst's kicks — stands out, yet Green Valley finds ways to win.
Emir Lopez, Reggie Bullock and the Wildcats have had the offense on full-throttle since the end of September. In their last seven games, the Wildcats have scored 323 points. Las Vegas' defense is a bit suspect, though.
Unless Green Valley can find another magic trick, everything points to a Las Vegas win. Las Vegas by 7.
Last week (including small schools): 10-4 (spread), 12-2 (straight up).
Season: 61-31 (spread), 71-21 (straight up).
NevadaPreps.comIn-depth high school sports coverage