Waiting ends as Gondrezick gets heart transplant
September 21, 2008 - 9:00 pm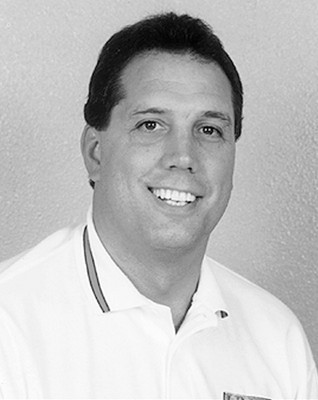 After months of hoping and waiting, Glen Gondrezick finally got the call Saturday for a potentially live-saving heart transplant.
A former UNLV basketball star and the color commentator on the Rebels' radio broadcasts for the past 16 years, Gondrezick underwent a successful heart transplant operation and was in good condition at UCLA Medical Center.
Gondrezick, 53, has suffered from congenital heart disease, and his heart was pumping at about 9 percent of capacity. He waited 174 days on the donor list.
Tammy Wadkins, Gondrezick's girlfriend, said the call from UCLA came just after midnight Saturday. Wadkins said her parents drove Gondrezick from Las Vegas to Los Angeles at 4 a.m., and Gondrezick went in for surgery at about 10 a.m.
"All that we've heard is he's doing OK," Wadkins said Saturday night. "The heart was good. At this point, everything is going great."
Wadkins and her family were allowed to see Gondrezick briefly Saturday after the six-hour surgery. Gondrezick was sleeping in the Intensive Care Unit.
Wadkins said Gondrezick, who will be on a ventilator for two to three days, emerged from the operation with only minor complications. She said doctors told her some internal bleeding was "under control."
The call for the transplant came at a critical time, Wadkins said, as Gondrezick's health was deteriorating.
"In the last few weeks, it's got tremendously worse. He had dizzy spells almost every day," Wadkins said. "He said, 'If something doesn't happen soon, I'm not going to be around to go through this.' "
She said Gondrezick was relieved and in good spirits before surgery.
"He didn't seem nervous. He was just normal," Wadkins said. "From the time they rolled him into surgery, he was still joking."
Gondrezick had a false alarm several months ago. He rushed to UCLA Medical Center on April 30 for surgery but was informed at the last minute that the heart was unacceptable for a transplant because of an arrhythmia. The operation was canceled, and he went back to the donor list.
He also checked into UCLA Medical Center on March 18, and he missed UNLV's two games in the NCAA Tournament, but no heart donor was found during his 17-day stay.
Gondrezick was in and out of hospitals during the past year. But he was able to broadcast all but three Rebels games last season — the only three he missed in 16 years.
Gondrezick helped lead UNLV to its first Final Four appearance in 1977. His jersey No. 25 was retired in 1997.
After his college career, Gondrezick played six seasons in the NBA, four with the Denver Nuggets and two with the New York Knicks.
Contact reporter Matt Youmans at myoumans@reviewjournal.com or 702-387-2907.