WSOP likes ESPN-friendly format, but slow play is a concern
November 12, 2015 - 9:24 am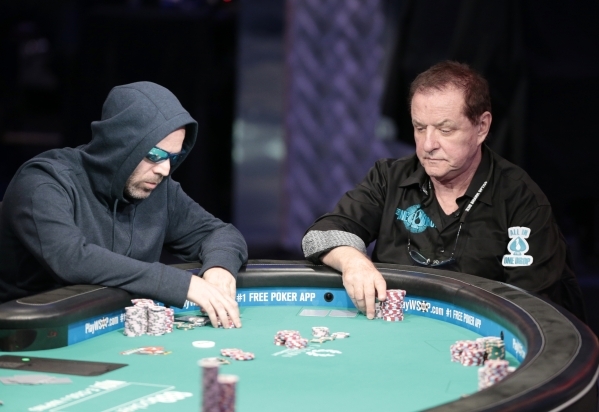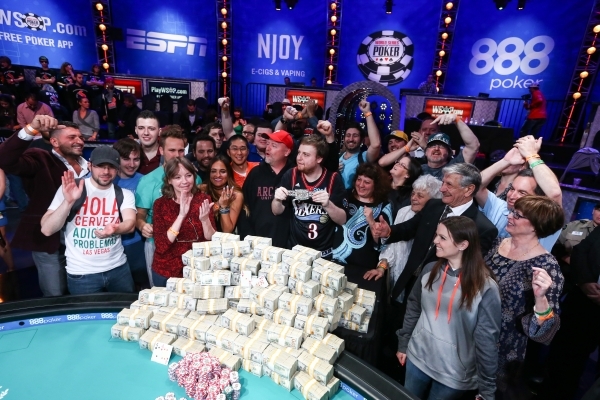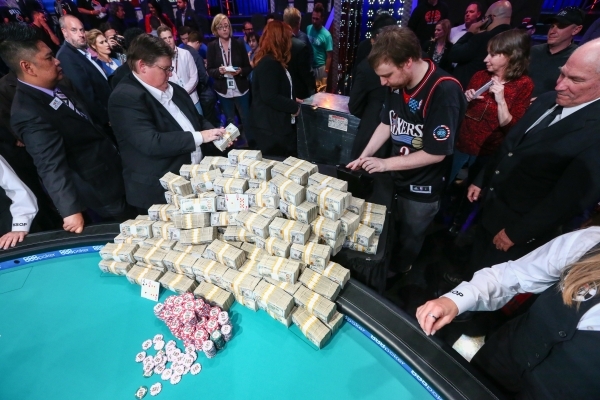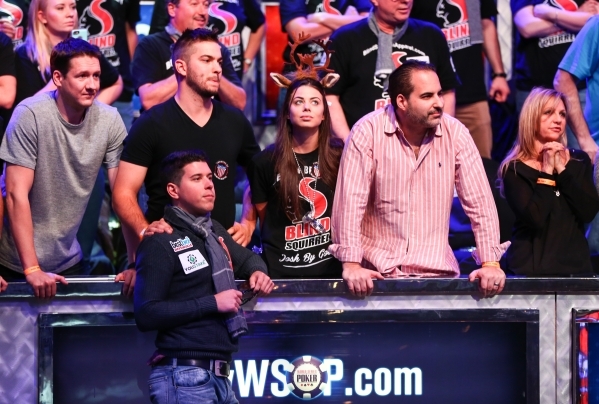 World Series of Poker officials have tinkered with the Main Event's "November Nine" format since its inception in 2008.
The final table has been shown on ESPN tape-delayed days after the winner was determined.
It's been televised "live" (actually a 30-minute delay) over the course of two days.
This year, officials finally may have hit on the right formula.
The final table of the $10,000 buy-in No-limit Texas Hold 'em World Championship was played over three days for the first time in the event's 46-year history, and the ESPN-friendly format appeared to be a hit.
Joseph McKeehen, a 24-year-old professional poker player from North Wales, Pa., bullied the final table and went virtually unchallenged en route to the championship Tuesday night and the $7.68 million first prize.
"I don't want to speak for ESPN, but we're pleased with what we see from the ratings and think this is probably the path forward," WSOP spokesperson Seth Palansky said Tuesday night before the start of the final table at the Rio's Penn & Teller Theater.
Now, if only they could speed up play.
For as well as the three-day format was received, the final table of the Main Event saw several players taking an excessive amount of time to make a decision — "tanking" as it's called on the felt — which ignited calls from professional poker players such as Daniel Negreanu to add a "shot clock" to the event in 2016.
The first night of the final table saw 72 hands dealt during the ESPN broadcast (a paltry 13 per hour), though the pace of the tournament picked up considerably over the final two days as players were eliminated.
Thanks largely to McKeehen's overwhelming chip advantage throughout, the final table lasted 184 hands, a record low for the "November Nine."
Fifth-place finisher Ofer Zvi Stern of Israel took the brunt of the criticism for his slow play Sunday when the tournament resumed after a 117-day layoff.
"I've heard some remarks regarding that," Stern said. "Actually, I just have a lot of factors, a lot of considerations when I have to make decisions. I do realize sometimes it may seem like it's too long, but for me it's rather crucial to take another moment and consider more variables to make my play optimal."
Palansky said speeding up play for television is not as simple as putting a time limit on players.
"We've previously had some looks at the 'shot clock,' and after this I'm sure we will further those discussions and get some thought leaders together and study it a little closer," Palansky said. "Our initial determination was it could actually add time."
Add time?
As Palansky explained, with nine players taking an average of 30 seconds to make a decision, the preflop action would last 4 minutes, 30 seconds. If players are given, say, one minute to act and take 59 seconds every time so as not to reveal information differently or give off a "tell," that means twice as much waiting for fans and viewers.
WSOP tournament rules allow for players to call for a clock when an opponent is taking too long (no less than two minutes) to make a decision. Once a clock is called, a player then has one minute to act.
"Live poker, this is the reality of what it can be, especially when it's at the highest stakes these guys are playing for, and these guys need time to make decisions," Palansky said. "For us it's important to keep the tradition of the game intact and the integrity of the game intact."
Despite Sunday's slow play, the three-day "November Nine" format allowed viewers to watch in prime time and even get to bed at a reasonable hour on the West Coast each night.
None of the sessions this week lasted beyond 10:30 p.m. local time. In 2014, the first day of the final table lasted until about 4:30 a.m.
"I think it's a big improvement actually," third-place finisher Neil Blumenfield said. "One thing, you're not playing 12-hour days, and especially when you're starting at 5 o'clock, it's just rough going until 3, 4, 5 in the morning."
Contact reporter David Schoen at dschoen@reviewjournal.com or 702-387-5203. Follow him on Twitter: @DavidSchoenLVRJ