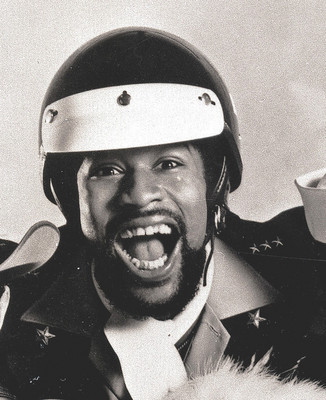 The Las Vegas Bowl has nothing on the Sun Bowl when it comes to entertainment.
David Hasselhoff belted out the national anthem prior to Arizona's 31-21 win over Brigham Young on Saturday at Sam Boyd Stadium. At halftime of the Sun Bowl on Dec. 31 at El Paso, the Village People will perform. The game pits No. 24 Oregon State against No. 18 Pittsburgh.
"We are really excited to get a musical group, such as the Village People, that transcends generations," Sun Bowl Association president Joe E. Valenzuela said.
SBA officials hope to break the Guinness World Record for the largest "YMCA" dance, set July 4, 2001, in Omaha, Neb., when 13,588 people danced to the song for five minutes at a minor league baseball game between the Omaha Spikes and Salt Lake Stingers.
" 'YMCA' is such a fan-friendly song, we decided if we can get the entire crowd at Sun Bowl Stadium involved, it would be a way to get El Pasoans involved in a Guinness World Record," said Bernie Olivas, executive director of the SBA. "We realize that it is just a small footnote in life, but what a neat way to remember our 75th anniversary."
The Village People, who celebrated their 30th anniversary this year, have had several songs reach the Billboard Hot 100, including "YMCA," "In the Navy" and "Macho Man."
But unlike "The Hoff," the 1970s pop culture icons can't say they've helped an NBA star sink pressure free throws.
Dallas Mavericks star Dirk Nowitzki said in 2006 he often hummed a tune to relax himself at the foul line. The song? Hasselhoff's "Looking For Freedom," which was a big hit in Germany when Nowitzki was a kid.
• CLASSLESS COLUMNIST — As if watching his team drop to 0-15 wasn't painful enough, Detroit Lions coach Rod Marinelli was badgered by Detroit News columnist Rob Parker after the Lions' 42-7 loss to the New Orleans Saints on Sunday.
Parker repeatedly asked him why Joe Barry — Detroit's defensive coordinator and Marinelli's son-in-law — still had a job.
Though Marinelli patiently answered Parker's questions, taking full responsibility for the Lions' woes, the columnist continued his quest for a controversial quote, finally asking, "On a lighter note, do you wish your daughter had married a better defensive coordinator?"
To his credit, Marinelli kept his cool and simply moved on to the next question.
Fox NFL analyst Terry Bradshaw called Parker "a total idiot," and the "Pride of Detroit" blog ran a column entitled "Fire Rob Parker."
In his column Monday, Parker apologized and claimed to have been misunderstood, writing, "I was trying to get Marinelli to lighten up, have some fun after a rough day. Who knows, Marinelli, a straight shooter who never goes off script, might actually have given us a funny quote. He didn't. My attempt failed. And because of that, my attempt at humor may have seemed slighted, cruel, and even insensitive."
Marinelli wasn't buying Parker's contrition, saying, "Anytime you attack my daughter, I've got a problem with that."
COMPILED BY TODD DEWEY LAS VEGAS REVIEW-JOURNAL