10 things that happen when you move to Las Vegas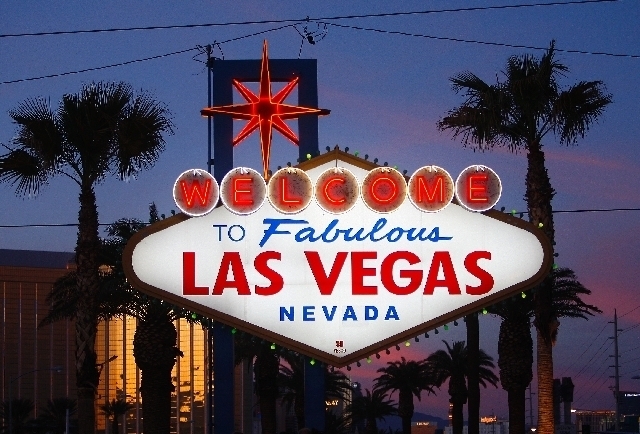 Last week we asked you to tell us what weird things happen when you leave Las Vegas. But what about the crazy stuff you have to put up with when you first get here? We asked on Facebook what strange things you found yourself getting used to when you moved here. Here's what you had to say:
1. You start picking up Las Vegas driving habits
No matter how much you rail against Las Vegas drivers, you'll turn into one. Racing through yellow lights from half a block down, going 35 in a 45 and 45 in a 25 … we've all yelled about it, and we've all found ourselves doing it at some point. If you still feel like you're alone, check out these 10 problems only Las Vegas drivers have.
2. You start using casinos as reference points
No longer does the nearest Target or Jack in the Box serve as a reference point when you're giving directions — and not just near the Strip.
"Take a right at Aliante and it's about five minutes down," you find yourself saying. Or else, "It's on Blue Diamond; if you pass South Point you've gone too far."
3. You get used to slot machines lighting up everywhere you go
And if you have kids, you get them in trouble at least once for letting them stand too close to the machines.
"I remember as a kid I wouldn't see slots in 7-11s when we would go on vacation to other places and I thought it was so weird," Theresa Bach told us on Facebook.
4. You get used to never having to wear a winter coat
And you feel like you've never been colder when you travel in the winter. Or anytime between October and April, really. We're sitting outside by the pool while the northeast is bracing for more awful weather, then we get on a plane and forget we've slowly gotten rid of all of our winter gear in the years since we moved here.
5. The Strip changes from a must-visit to a roadblock on the way to wherever else you're going
The Strip has some awesome attractions, without a doubt. But when you move to Las Vegas it's no longer something you plan your life around because you enjoy it. It becomes something you plan your life around because otherwise you'll be late to everything, all the time.
6. You realize you didn't know what "hot" really meant
Unless you moved here from Phoenix.
"It was hotter than fish grease my first summer," one Facebook comment said.
7. You start adjusting your schedule around when it will be coolest out
Speaking of heat, you don't get used to it so much as you get accustomed to working around it. Late afternoon on a Saturday in July may be prime picnic time in most of the country, but it's prime air conditioning time in Las Vegas. We'll meet you at the park at dusk.
8. You get used to completely nonsensical streets
"How you can cross a street and it's a different name; then couple miles away it's there again?" Linda DeCoff asked on Facebook.
Case in point, Durango turns into Rampart turns into Fort Apache in the west. But then a couple blocks over from Fort Apache you have Durango. Life is an adventure.
9. You get used to hardly ever seeing rain
And when you do see it, it will completely freak you out. Just how bald are your tires? Where is that umbrella you bought from a gas station that one time during that freak monsoon? Why is the sky that color?
10. At some point, you'll stop being shocked
You'll run into Elvis at the DMV, Captain Jack Sparrow in the cold beverage aisle at the convenience store and women dressed entirely in feathers at the grocery store and you won't even blink. You might see a celebrity but you might not, and you won't usually care. You get so used to reading about crazy things happening in Las Vegas that it won't occur to you how strange it really is until your friends from out of town point it out to you.
Contact Stephanie Grimes at sgrimes@reviewjournal.com. Find her on Twitter: @stephgrimes