2012 Voter Guide: Nevada Senate District 6
October 21, 2012 - 1:09 am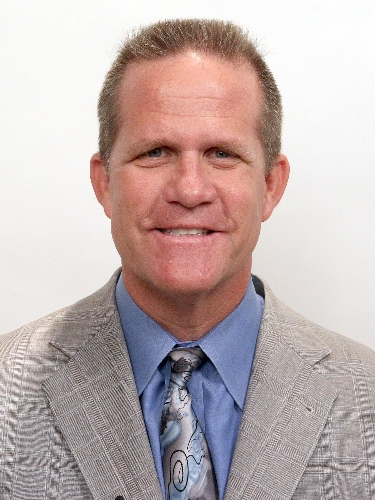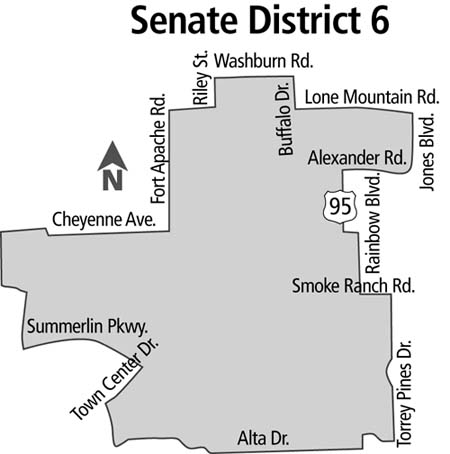 The two candidates running for state Senate District 6 are Mark Hutchison and Benny Yerushalmi, local high school graduates who work in the Las Vegas Valley, have families of their own, and, as such, would like to improve education while resuscitating an economy they say is on the verge of full cardiac arrest.
Both said there is no reason why the state of education in the state of Nevada should always rank either dead last or at the bottom of the barrel.
They also said there's no reason why something can't be done about the high unemployment rate or the thousands of foreclosed homes here.
It's just going to take a little time, a little patience, a little reinvestment and a little realignment.
It's time to think outside the box, they said.
Hutchison, a 1981 graduate of Bonanza High School, actually has a plan in mind: Do away with the notion that all construction workers be paid "prevailing wages," or "standard union wages," when hired for capital improvement projects in the state's school districts.
These school districts could save millions of dollars if they would only award the contracts to the lowest responsible bidders, he said. It's that plain and simple. The only obstacle getting in the way is getting rid of the existing law and coming up with a new one, he said.
Yerushalmi, a 1991 graduate of Clark High School, isn't short on ideas, either. His plan is to make sure the state creates partnerships between higher education and the companies that work in Nevada.
Not only would that realign and reinvent an industry that relies heavily on gaming revenues, but it also would, "Prepare our children for the 21st century."
He also said it's time to put a stop to the political antics that so often come with partisanship. If Nevada really wants to be whole again, it's time that all elected officials start reaching across the aisle and rid themselves of the division, he said.
While both candidates have plans and promises, neither has elected experience in public office.
But both said they are running with one objective in mind: to help their friends and neighbors and all constituents in a district that no longer has Allison Copening in its fold.
The Democrat resigned her seat, paving the way for the political ambitions of these two.
Yerushalmi is believed to have the edge because the district has 3,000 more registered Democrats than Republicans.
Contact reporter Tom Ragan at tragan@reviewjournal.com or 702-224-5512.
Voter Guide
News stories on races on 2012 ballot