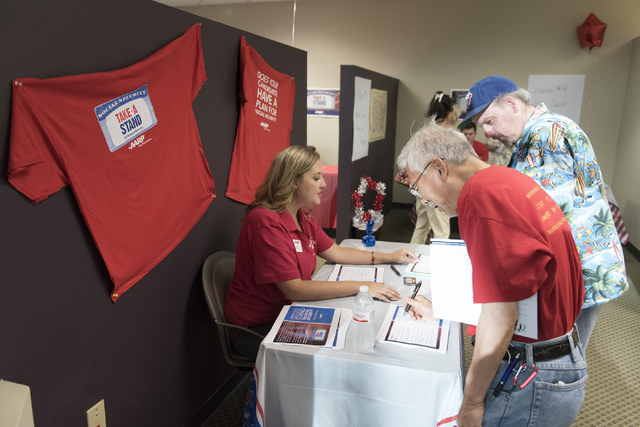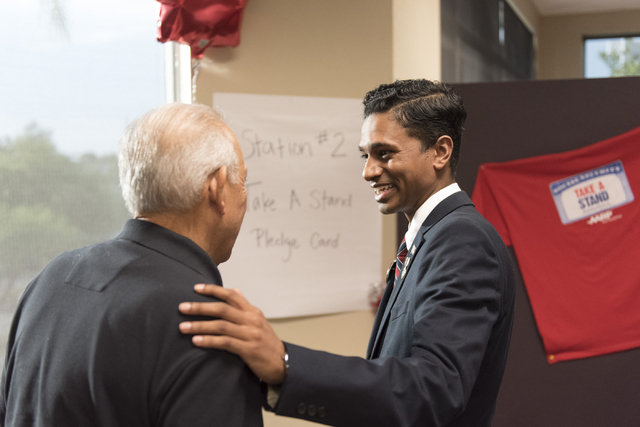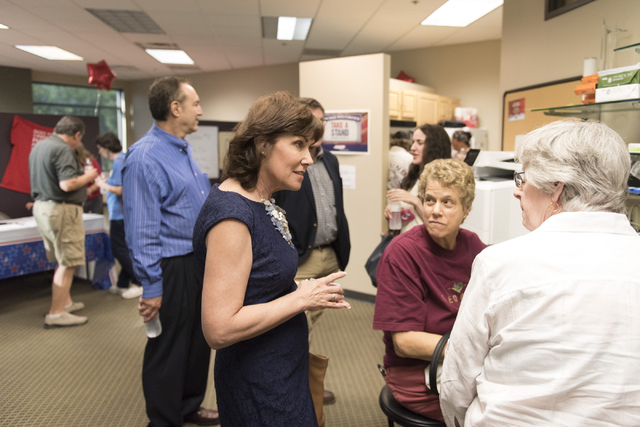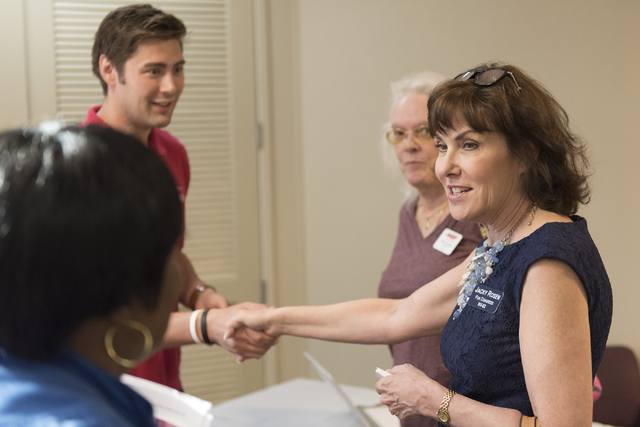 Retirees — and those who hope to be retired one day — have a way to grill candidates for office about Social Security and how they'll keep the program financially healthy in the decades ahead.
The AARP Nevada State office on Tuesday held an open house in Las Vegas for a new office for its election year field effort. The effort is dubbed "Take a Stand," a name that reflects the organization's push to get presidential and congressional candidates to outline what they'll do to protect Social Security.
The AARP is nonpartisan and won't be endorsing candidates. Instead, it's focused on getting information about Social Security policy positions from candidates and passing that along to voters to educate them.
The organization has nearly 38 million members nationwide, and more than 330,000 of them are in Nevada. Members can be any age, although traditionally they are older than 50.
"We're looking at reaching out to all the presidential candidates and asking them what is your plan," said Barry Gold, director of government relations for AARP Nevada. "We're asking them to take a stand and tell us what is your plan on protecting Social Security for the future because doing nothing is not an option."
An estimated 170 million Americans pay into Social Security, and there are long-term concerns about the program's ability to provide for retirees in the future without making cuts.
The Nevada effort has been underway for two weeks. AARP volunteers do work that includes making phone calls to people and attending candidate events, wearing red shirts emblazoned with "Take a Stand" lettering to raise awareness.
In Nevada, a crucial swing state in the election, the effort means they have an opportunity to meet presidential candidates who are visiting. AARP has about seven field operations set up in the U.S., including in other battleground states like Florida and Ohio.
Edward Vento, the Nevada field director for Take a Stand, said the red shirts are becoming more noticeable.
"Our strategy really is just to be seen," he said. "When we go to an event, we want them to see a sea of red shirts."
The goal is to keep the discussion going with candidates and voters throughout the campaign season.
"If a candidate approaches us at the rope line, we'll shake hands and we'll ask them: 'What's your plan on Social Security?'" he said.
Since the field operation started, volunteers have placed more than 15,000 phone calls in Nevada.
Volunteers can pitch in without an AARP membership and can come from any political background.
The office is located at 5740 S. Eastern Ave., Suite 210, Las Vegas. It's open to the public from 9 a.m. to 5 p.m. on Monday through Fridays and also open from 10 a.m. to 2 p.m. on Saturdays. The only exceptions are during major events like presidential candidate visits. They also have an office in Reno.
Contact Ben Botkin at bbotkin@reviewjournal.com. Follow him on Twitter: @BenBotkin1