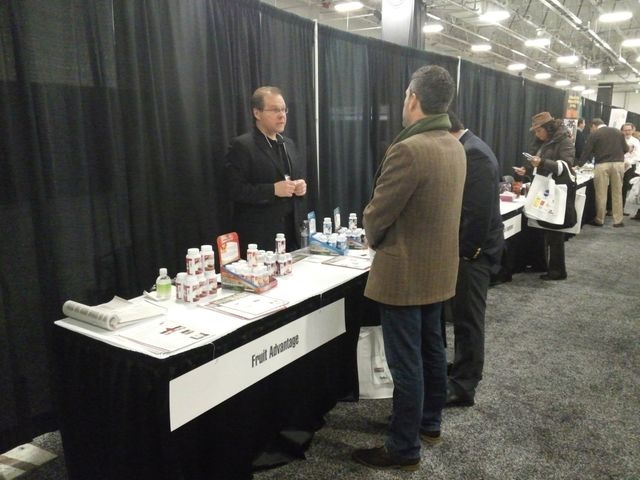 Working with sales brokers comes at a price, so you might as well do so effectively.
"All brokers charge a percentage, never more than 5 percent, and it's always negotiable," says Jeffrey Grad, president and founder of Eyes of the World Inc., a natural foods distributor in San Diego, Calif. "Having a broker at your side lets your buyers know that you have coverage and are willing to spend the money to make the program a success."
Grad says brokers' services may extend to opening the door for your appointment with the buyer; assuring a flow of orders; and handling in-store merchandising functions, such as favorable placement, demo coordination and successful promotions. He advocates working closely with brokers, although he prefers a sales team, because brokers increase the retail price of an item, which may hurt sales.
Aly Cullinane, vice president and co-founder of Lynnae's Gourmet Pickles LLC in Tacoma, Wash., a manufacturer of four specialty pickles, started using brokers after building her business locally for a year at farmers markets, produce stands and small grocery stores.
"We would either hire a salesperson locally or brokers throughout the nation," she says. "A broker team is more cost-effective and has a broader reach."
Her team charges a retainer to build relationships with grocers. Although she signed a six-month agreement, she recommends a three-month retainer. Only one broker, who sells to big-box retailers, charges more than 5 percent. He justifies 2 percentage points higher with the volume of orders.
Cullinane ensures the work gets done.
"We have a weekly conference call," she says. "I expect brokers to be checking in and letting me know what we discussed the week before. They have to fill the pipeline."
"We have very clear expectations," she adds. "We give them a date for setting up meetings where our distributors are going. We confront them if necessary, saying, 'This is what was expected and you said would be done.' "
In the face of numerous competing brands, she finds accountability essential. Lynnae's brokers and co-founders contact grocery buyers in their specific regions, while the national distributor's broker team works around the country.
Andy LaPointe, marketing director at Traverse Bay Farms, a Bellaire, Mich., manufacturer of antioxidant-rich fruit-based products, says he works with traditional brokers who don't receive a retainer or any other revenue, just a 10 percent commission, down from the 13 percent they wanted.
He doesn't mind the fee.
"They do a good job for us," he says, in selling to the ingredients and grocery markets.
Before Traverse Bay's winning 23 national awards for its food products, LaPointe educated brokers by telling them how the business creates its fruit barbecue, fruit salsa and dried fruit. He'd discuss their local sourcing and, when ingredients weren't locally available, expanding to the region.
"Before the Internet," he says, "we had on-site sales and tastings. Now we have more conference calls, webinars and training videos – impress(ing) the most motivated brokers."
Stay low key and avoid sabotaging yourself, he advises.
"Don't pressure the broker to sell your product," LaPointe advises. "Everyone has a favorite. Don't badger them to sell your(s). If you're going to badger, you better give them 50 percent to make it worth their while."
Dr. Mildred L. Culp of WorkWise® welcomes your questions at culp@workwise.net. © 2014 Passage Media.