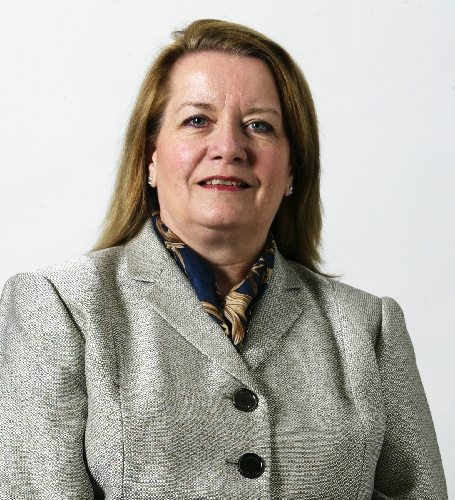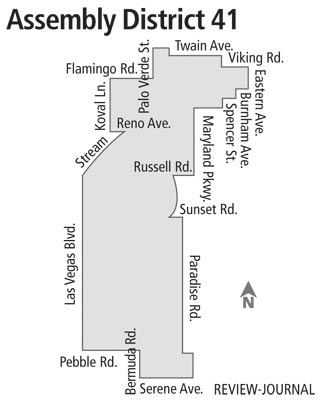 In the Assembly District 41 race, Republican Jan Porter will try to oust incumbent Democrat Paul Aizley, who is running for a second term.
Both want to tackle the state's economic woes but each offers a different strategy.
Porter said her philosophy on balancing the state's budget is akin to running a household.
"Our visions have to reflect our resources," she said, paraphrasing a contractor who works for the community property she manages.
Like running a household, the state government should prioritize its spending to keep in step with its revenues.
"We just need to put Nevadans back to work," Porter said.
Aizley, a retired university math professor, said the budget problem boils down to providing for education, public safety and health and human services. With an expected shortfall of $2 billion to $3.5 billion next year, there will have to be balance between making cutbacks and spreading out the burden among revenue providers.
"Since we can't cut everything, we need to do something about revenue," Aizley said. "And everybody will have to participate so it's not paid for by any one group. It has to be something that's fair."
Solutions to the budget shortfall, he said, will rely heavily on compromises.
"If you cut all the services you only increase unemployment and increase foreclosures. Take away people's jobs and there are results," Aizley said.
Porter said the tax structure needs to be more friendly to businesses else "they're not going to feel comfortable hiring people."
On education, Porter said, "We need to focus on teachers and the classroom. I love empowerment schools. There's so much we can do if we treat schools like a corporation and the principal is the CEO."
With 40 years as a professor and a combined 60 years in the teaching profession, Aizley said schools need to provide opportunities for students who want to go on to college as well as those who need technical skills to help them secure jobs directly out of high school.
His goal is to protect education at current funding. Financial support for Nevada's education systems should never decrease, he said.
While he said he would look at every possible option to balance the budget, he does not prefer laying off state employees and teachers.
"When you lay off people, it has a magnifying effect that makes the whole system worse," Aizley said.
Porter said she would refuse to lay off teachers and only lay off other state employees "if we've got redundancies and if we can downsize."
"Cutting teachers, though, is not a good idea. Let the principals decide," Porter said.
Contact reporter Keith Rogers at krogers@reviewjournal.com or 702-383-0308.
2010 GENERAL ELECTION VOTER GUIDE
ASSEMBLY DUTIES
The duties of Assembly members include passing legislation, reviewing, amending and approving the state budget submitted by the governor, and reviewing the performance of state agencies. They serve two-year terms. Candidates who prevail in this year's election will be paid $8,760 for the first 60 days of the 120-day regular legislative session. They also will receive $161 a day for living expenses and reimbursement for housing, travel and other expenses.