Board of Regents District 6
October 24, 2016 - 3:43 pm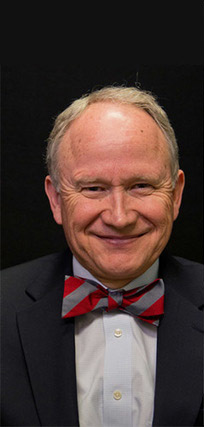 In the eyes of Michael Wixom, Nevada's higher education board is a transparent government body that holds itself accountable and responds to public scrutiny.
But a challenger who hopes to unseat the longtime board member doesn't agree.
"I think the board has to be able to accept criticism of itself and not just immediately become defensive," said Patrick Carter, who is facing off against Wixom to claim District 6 on Nevada's 13-member Board of Regents.
Carter said the elected body has a history of protecting its own in times of controversy.
He pointed to May's contentious retirement of Chancellor Dan Klaich, which followed a Las Vegas Review-Journal investigation raising concerns that he misled lawmakers about a new system to distribute money among Nevada's public colleges.
The board agreed to let Klaich retire early while still collecting full pay and allowances topping $330,000 for another year.
Wixom, meanwhile, has dismissed complaints such as Carter's. At an August board meeting near Lake Tahoe, he urged the board to brush off claims that the group is opaque, advising them to focus "limited resources" on real problems.
"We are so transparent in what we do," Wixom said. "Folks could take that false notion and try to solve a problem that doesn't exist and ignore problems that deserve our attention."
If elected, Wixom would serve a final six years because of term limits. He has coasted through two elections without facing a single contender since former Gov. Kenny Guinn appointed him to the job 11 years ago.
The candidates agree on a number of other issues. Both, for instance, are skeptical about suggestions from some state lawmakers who want to break up the state's higher education system. And they both back efforts to develop the state's workforce so Nevada can wean itself off the tourism industry.
Another shared goal is partnering with school districts so that more students are prepared for college. More than half of Nevada's high school graduates require special classes to get them up to speed for college courses, according to data from the Nevada System of Higher Education.
"It is an issue that troubles me," Wixom said, calling the problem a top priority.