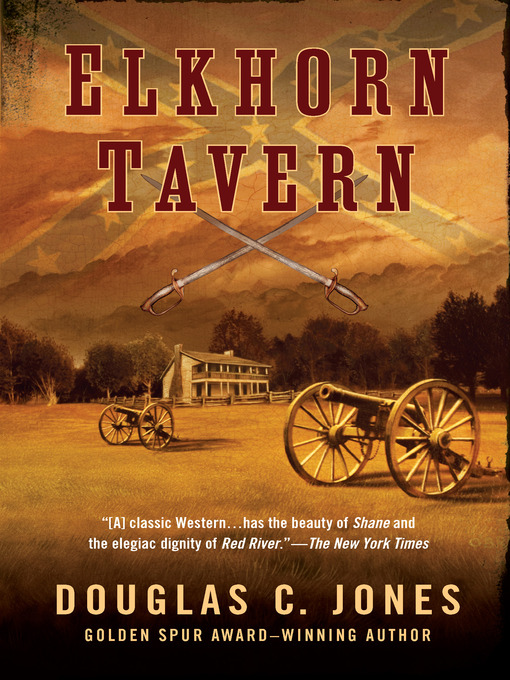 In Northeastern Arkansas stands a two-story structure known as the Elkhorn Tavern. First built in the 1830s, this building would become witness to one of the bloodiest battles of the early days of the Civil War — the Battle of Pea Ridge.
For the people who lived around the tavern, the fighting and chaos that occurred would change their lives forever, and the building itself would takes its place as one of the historical monuments of the civil strife of the time.
In "Elkhorn Tavern," author Douglas C. Jones tells the story of one of the families who lived near the battlefield area and how the unrest and destruction would affect not only their present but their future as well.
When her husband leaves to join the Confederate Army, Ora Hasford is left to run the family farm and raise her two children, Calpurnia and Roman. A tough old gal who isn't afraid of much, Ora relies on her strong German roots and practical wisdom to get her through the trying times. But when the war comes to the nearby Elkhorn Tavern and spills over into her backyard, Ora fights to defend her family and her land with determination and grit.
Jones has taken a fascinating time in history and crafted a spellbinding story of how one intense battle could affect so many in such a small area of the country in such a relatively small amount of time. He includes all the historical players here, including Gens. Samuel R. Curtis and Earl Van Dorn, commanders of the Union and Confederate armies, as well as the renegades, outlaws and bushwhackers who roamed the countryside during this time.
What I most admired about Jones' story was his portrayal of Ora Hasford as the strong matriarchal figure. She defended her property and her belongings with a calm demeanor and a fierce grip. She did her duty by her children as well as be the wounded Union soldier who would join their family through a series of unfortunate circumstances. One doesn't often see this kind of strong female character in Civil War novels and I applaud Jones for his depiction of the gutsy Mrs. Hasford.