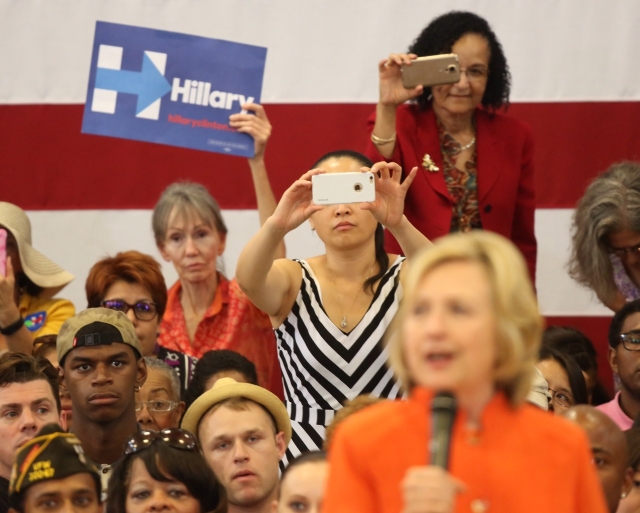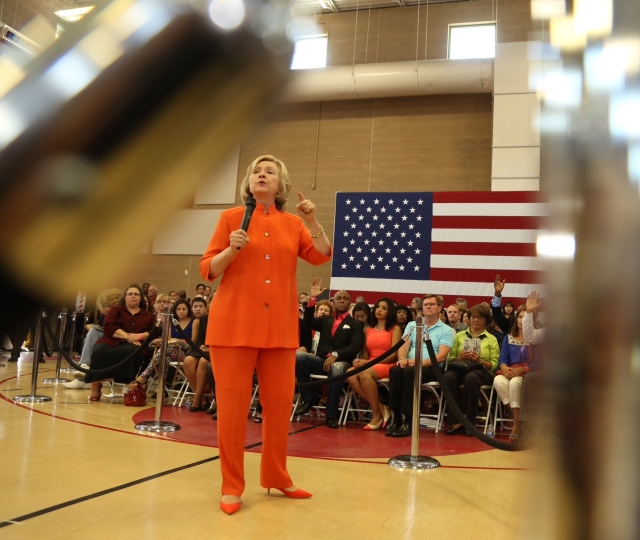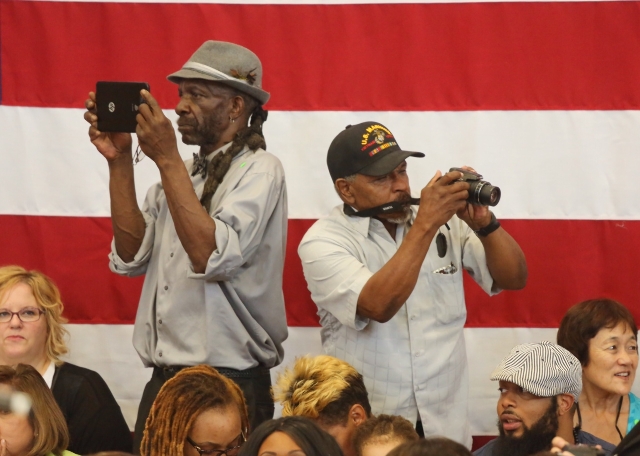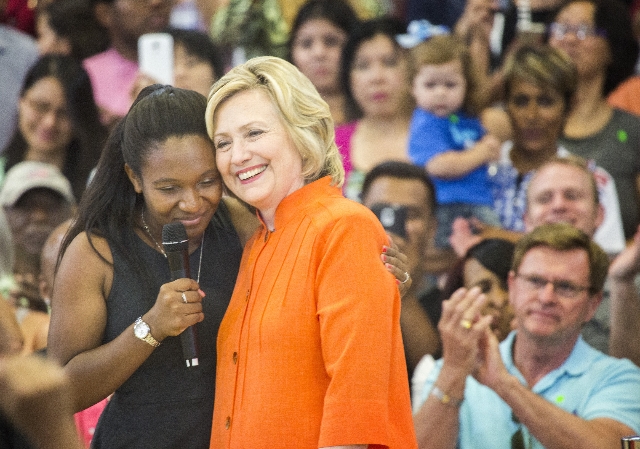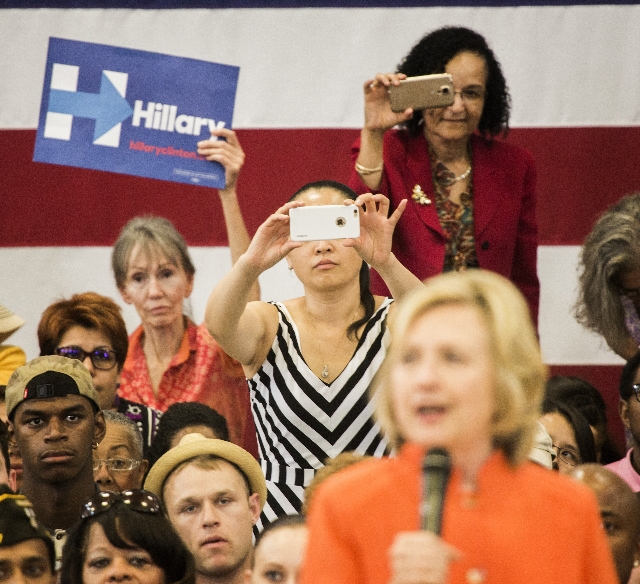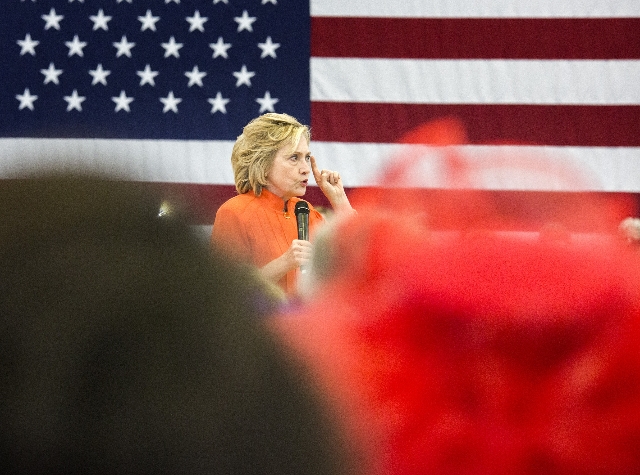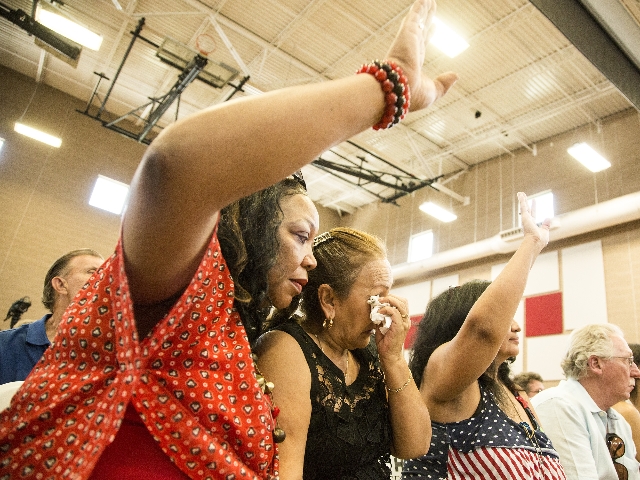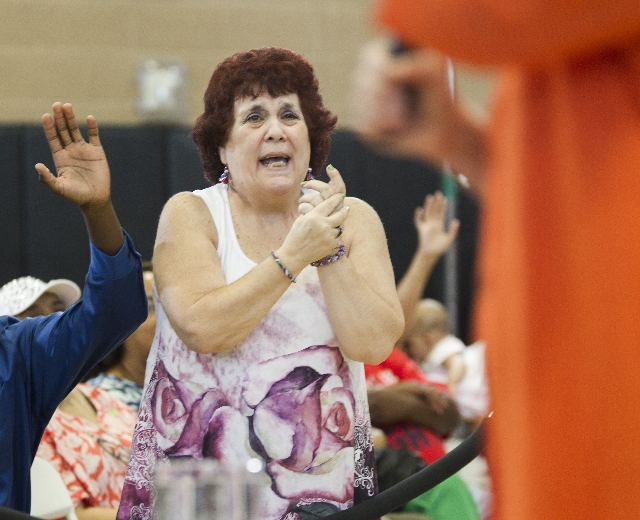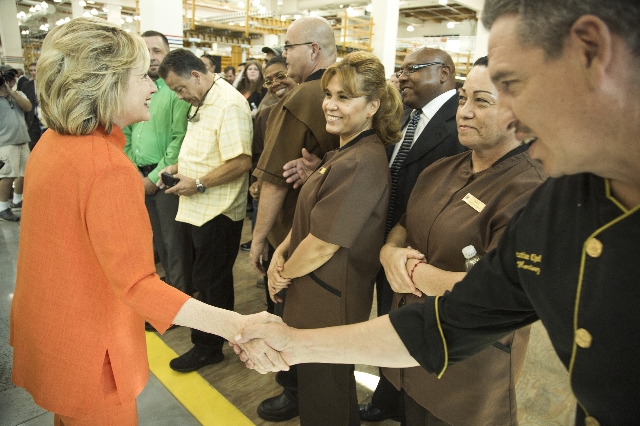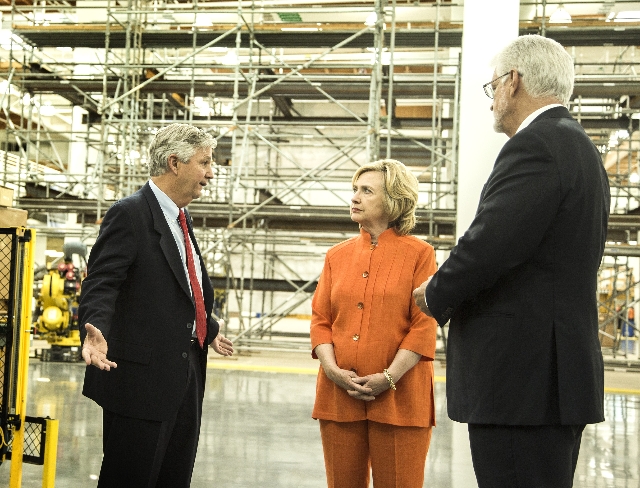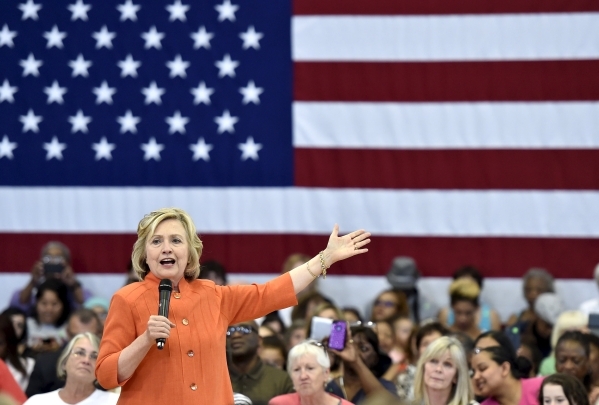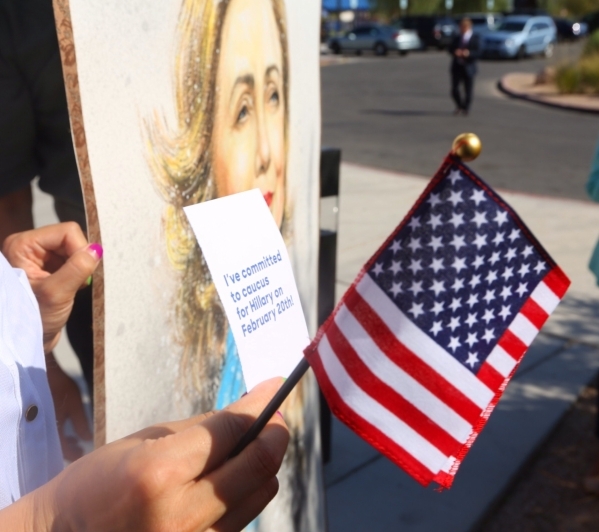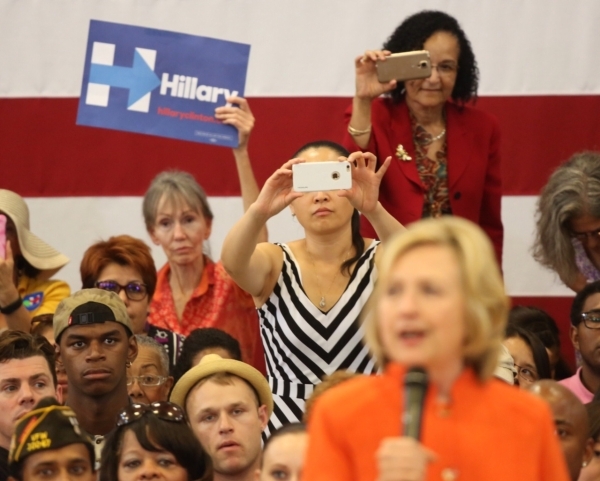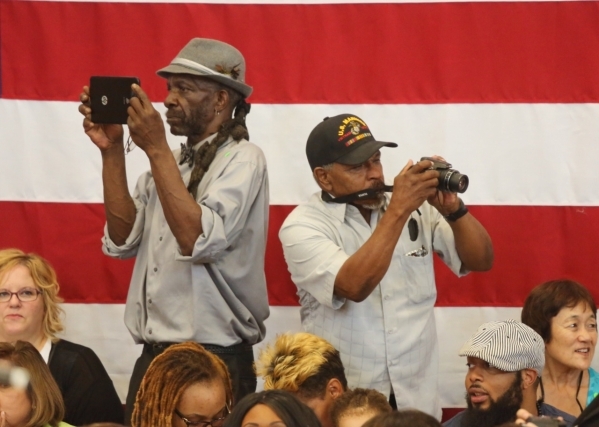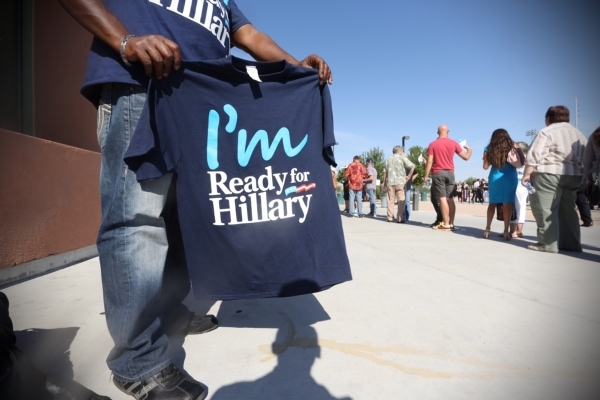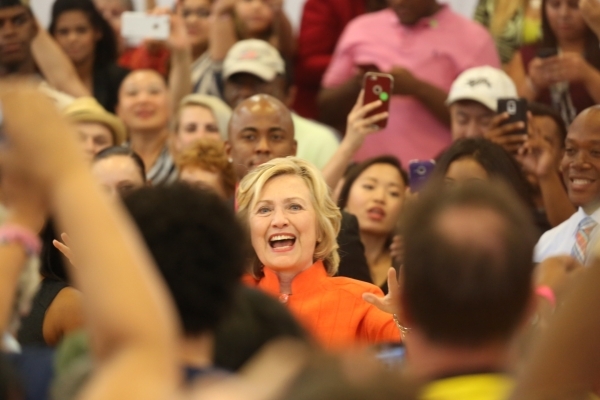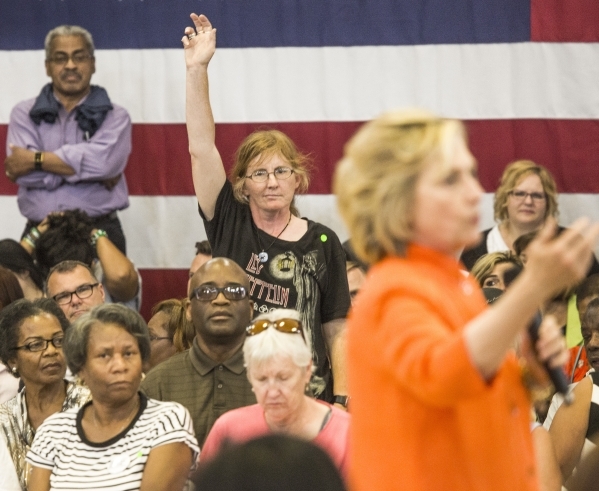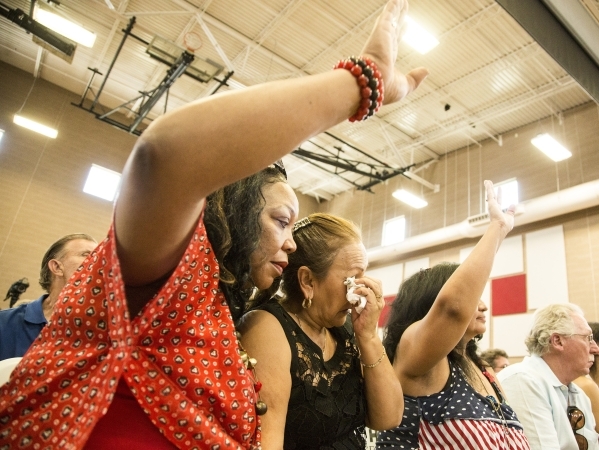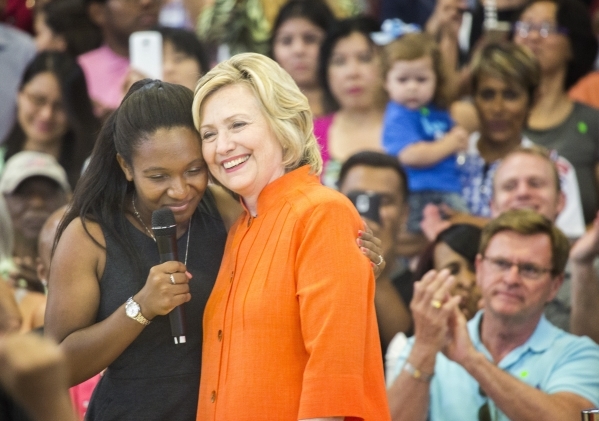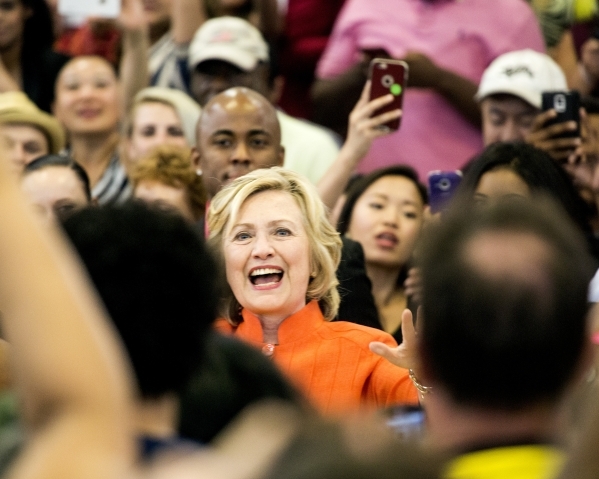 Democratic presidential front-runner Hillary Clinton vigorously defended herself Tuesday over her use of a private email account and server.
She said she regrets her decision to set up the private server while secretary of state, insisting it was only for convenience. But she strongly pushed back against allegations of improprieties, saying she has turned over thousands of emails to the State Department.
Clinton made the comments in North Las Vegas on Tuesday after a town hall event that drew more than 900 people.
The personal email address and server she used have sparked controversy and questions about the security of the system and whether classified information was compromised.
"Well, I do now," Clinton said, when asked if she regrets the server arrangement. "What was supposed to be convenient has turned out to be anything but convenient."
She didn't directly answer a reporter's question about whether she wiped the server before turning it over to the FBI last week.
"What, like with a cloth or something?" she said in response to the question. When pressed further about digitally wiping the server, she said, "I don't know how it works digitally at all."
She stressed she's turned over 55,000 pages of emails, including more than 1,200 emails later deemed to be not work-related out of an abundance of caution.
"I did not send classified material, and I did not receive any material that was marked or designated classified," she said, adding she's confident the issue will eventually be resolved.
"I regret that this has become such a cause celebre, but that does not change the facts and no matter what anybody tries to say, the facts are stubborn," Clinton said. "What I did was legally permitted, No. 1 — first and foremost."
Republicans pounced on Clinton's comments, with Republican National Committee spokesman Fred Brown saying Clinton has "gone to extraordinary lengths to avoid transparency and accountability for her reckless actions as secretary of state."
The committee included media accounts about the conflict, including years of efforts by news outlets to obtain Clinton's emails.
Supporters welcomed Clinton at the the Pearson Community Center, where she touted her plan to make college affordable and let people refinance their student debts at lower interest rates.
"College should not be just for those at the top," she said. "It should continue to be a ladder of opportunity."
She also took a swipe at the crowded field of 17 Republican candidates running for president. She said the recent debates had "not one word" about college affordability, equal pay for women, or reforming the criminal justice and incarceration system.
"Instead we heard out-of-touch, out-of-date policies and over-the-top rhetoric," Clinton said.
Clinton took questions about a variety of topics including high prescription drug costs, mass incarceration rates and government assistance for low-income people.
"Nobody who works full time in America should still be in poverty," Clinton said, noting that the recession has left many people working part-time jobs to survive.
On prescription drug costs, Clinton said pharmaceutical companies don't negotiate their costs with Medicare and there's no law to do that.
"We need to do a better job negotiating the costs of drugs," Clinton said.
Clinton's stops Tuesday after the town hall included a tour of the Carpenters International Training Center in Las Vegas and a speech at the Nevada State AFL-CIO annual convention at the Luxor.
Nevada is an early voting state with February caucuses that play a key role in determining who will get the Democratic and Republican nominations.
Clinton has the lead among Democratic candidates for president in most polls, although U.S. Sen. Bernie Sanders of Vermont is competitive in New Hampshire, another early voting state.
Clinton visited Southern Nevada in May, when she called for a path to citizenship for immigrants in the country illegally. She also visited Las Vegas in June.
Republican presidential candidates have visited Las Vegas, too, including front-runner Donald Trump, former Florida Gov. Jeb Bush and U.S. Sen. Marco Rubio of Florida.
Contact Ben Botkin at bbotkin@reviewjournal.com or 702-405-9781. Find him on Twitter: @BenBotkin1