Dining Pick of the Week: Fuji Japanese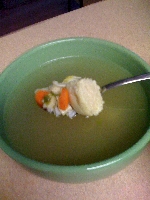 PICK OF THE WEEK:
FUJI JAPANESE
3430 E. Tropicana Ave. at Pecos Road, 435-8838
Fuji is another example of a perfect neighborhood restaurant where authentic food is served in a comfortable setting. Entrees include chicken, salmon, beef or pork teriyaki, sesame chicken with special soy sauce, chicken, shrimp or vegetable tempura, New York steak teriyaki, yakitori (Japanese version of shish kabob), salt-broiled mackerel called saba, ika (broiled calamari) and sukiyaki, the Japanese national dish of sliced beef and vegetables in a light soy sauce. All entrees can be ordered as combinations. There is a teppan room where hibachi chefs prepare meals at your table featuring chicken, steak or shrimp with soup or salad, rice and dessert. Among the sushi are tuna, yellowtail, eel, snapper, octopus and salmon roe. Several rolls are California, cucumber, spicy tuna and rainbow. Among the appetizers are sashimi, miso soup, salad with ginger dressing and shrimp cocktail. Regular vanilla ice cream is the featured dessert, along with Japanese ice cream such as ginger, plum and green tea. Lunch is available from noon to 2:30 p.m. Tuesday through Friday. Entrees begin at $8.95 and hibachi dinners at $13.50. Fuji is open from 4:30 to 9 p.m. Tuesday through Thursday, 4:30 to 10 p.m. Friday and Saturday and 4 to 9 p.m. Sunday.
— Jack Bulavsky