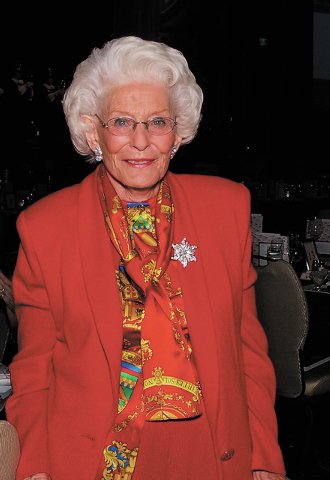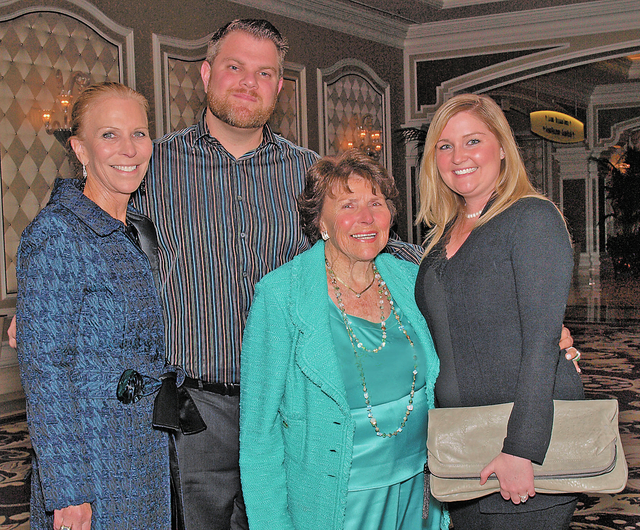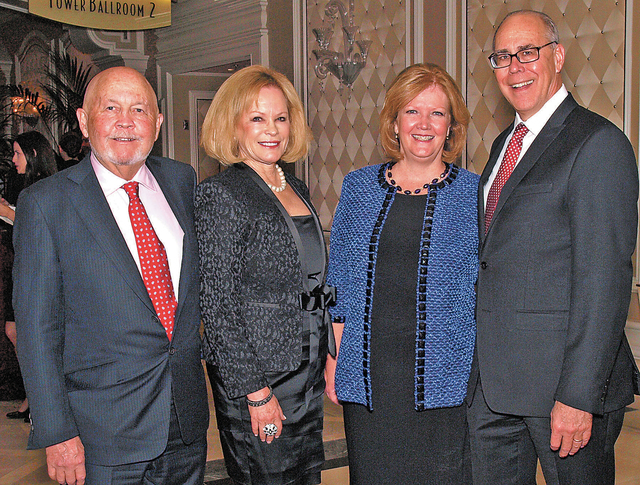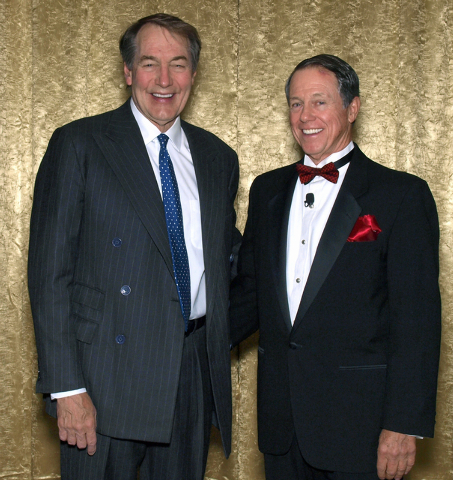 The 2013 UNLV Foundation annual dinner took place Nov. 16 at Bellagio. The evening celebrates and recognizes donors who have given generously to the students and university.
John O'Reilly, board chairman of the UNLV Foundation, and UNLV President Neal Smatresk announced the honorees.
The Palladium Award recognizes individuals and organizations that have made a significant impact on UNLV through their cumulative giving of $1 million or more. Honored was Carolyn Hanna with a gift to support men's soccer at UNLV.
The Palladium Ruby Society, named for supporters who have given $25 million or more to UNLV, honored Christina M. Hixson and the Lied Foundation Trust. The UNLV campus boasts many buildings and programs under the Hixson-Lied legacy.
There was an announcement of a pledge of $10 million over 15 years from Jim Rogers for the Beverly Rogers/Carol C. Harter Black Mountain Institute.
The evening began with two cocktail receptions, including a chefs' reception where guests watched the chefs from the Wolfgang Puck Fine Dining Group prepare appetizers. Classical guitarist Ricardo Cobo entertained, and guests also had the chance to have their photo taken with the event's keynote speaker, journalist Charlie Rose.
The main reception with hosted bar and appetizers featured the Joe Williams Scholarship Jazz Quartet, which entertained the more than 800 guests.
Guests entering the dining room were greeted by a special performance by the UNLV Star of Nevada Marching Band.
UNLV student Aeriel Halstead delivered an outstanding speech concerning the university's goals of developing graduates prepared to enter the workforce and become strong members of the community.
The UNLV Student String Quartet played during dinner.
Following dinner, Kim Wagner, co-anchor at KSNV-TV, Channel 3, moderated the question and answer session with dinner speaker Charlie Rose.
Rose is a co-anchor on "CBS This Morning" and a contributing correspondent to "60 Minutes." He also has an interview program and recently launched "Charlie Rose: This Week" on PBS.
Guests included Chancellor Dan Klaich and wife, Denise; university Regents Kevin Page, Rick Trachok, Robert Blakely, Mark Doubrava, James Dean Leavitt, Jack Schofield and Allison Stephens; special projects chair Perry Rogers; Nancy and Kell Houssels; Joyce Mack; Marilynn Mack and Debbie Smatresk.
Also attending were Genene and Bill Boldt, Nicole Rogers, Cheryl Purdue, Maria and Ted Quirk, Beverly and Jim Rogers, Dana Wagner, former U.S. Sen. Richard Bryan and Bonnie Bryan, Michael J. Brown, Jeri and Rick Crawford, Carol and Mike Harter, Staci and Randy Garcia, state Sen. Tick Segerblom and Sharon Segerblom, David Goldwater, Cindy Kent, Danielle Smeeton, Shannon Doucett, Lynn Wiesner, Selma Bartlett, Beth Barbre, Nancy Strouse, Susan Fine and Max Spilka, and Greg and Dana Lee.