Immigration activist files police report against Joe Heck aide after protest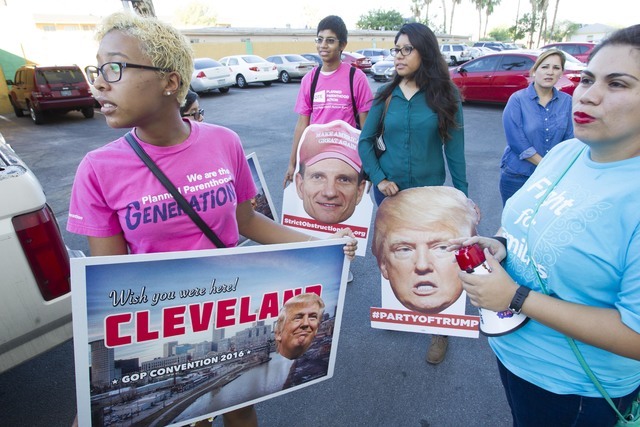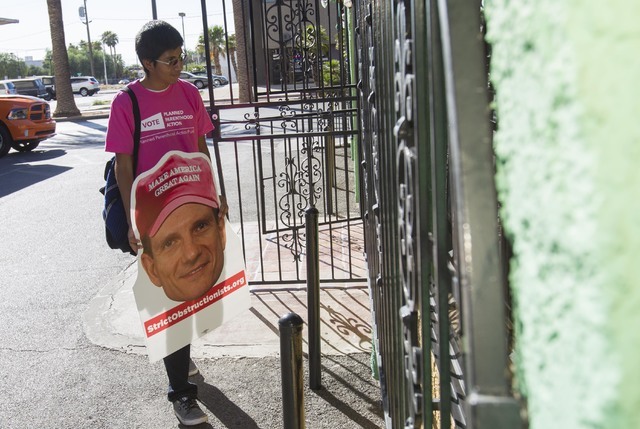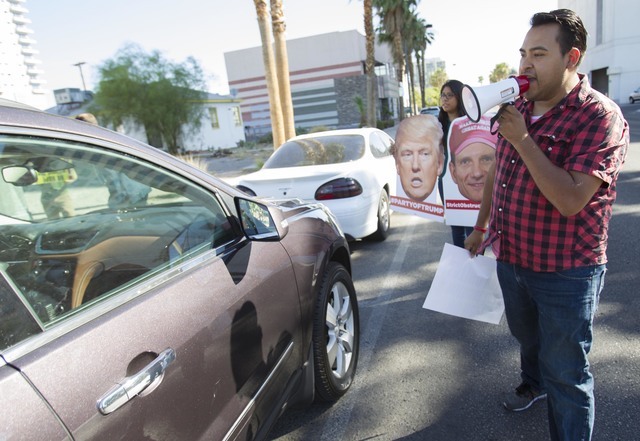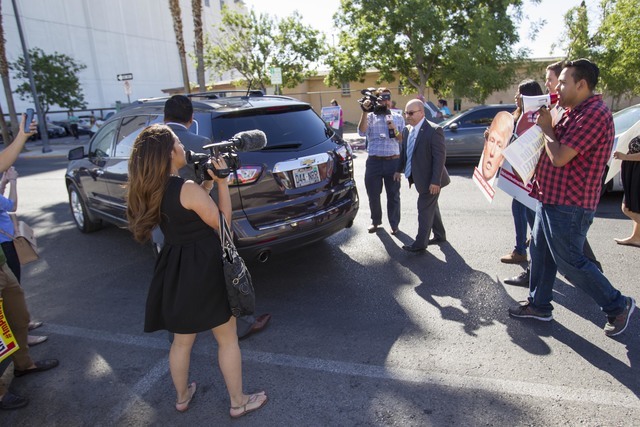 A local activist filed a police report against a member of U.S. Rep. Joe Heck's staff claiming she was assaulted while she filmed the congressman leaving an appearance Wednesday morning.
Viridiana Vidal, a former journalist for Telemundo who now works for the pro-immigration reform group America's Voice, which actively opposes Heck, was one of about 20 activists protesting outside of Dona Maria Tamales.
Heck, a Republican who is in a heated U.S. Senate race against Democrat Catherine Cortez Masto, was leaving a Hispanics in Politics breakfast where he faced pointed questions about immigration and gun control.
After he exited through the back door, the immigration reform activists, including Vidal, chased after him with signs, video cameras and even a megaphone. The protesters surrounded Heck's SUV, with some standing directly in front of the vehicle, as he tried to drive off.
Vidal claimed Heck staffer Keith Hughes pushed and pulled her while she was filming Heck leaving and said she was bruised on her right leg, according to the incident report Vidal filed with Las Vegas police.
Heck's office declined to comment on the incident.
When reached by phone, Vidal told the Review-Journal she didn't want to talk about the report.
A different activist group, Battle Born Progress, posted a YouTube video Wednesday afternoon that shows two different angles of the incident: one from across the street, and then the video Vidal shot herself.
The YouTube video shows Hughes dangling his keys in front of Vidal's camera. But neither angle appears to offer a particularly clear view of the interaction between Vidal and Hughes as there are several people between them and the cameraman.
His local office has been a regular target of protesters, with most typically protesting just outside the office doors. In 2014, five activists were cited by Las Vegas police after dozens packed into Heck's local office to protest his immigration stance.
Contact Colton Lochhead at clochhead@reviewjournal.com or 702-383-4638. Find @ColtonLochhead on Twitter.