Las Vegas Justice Court Department 6
October 24, 2016 - 1:34 pm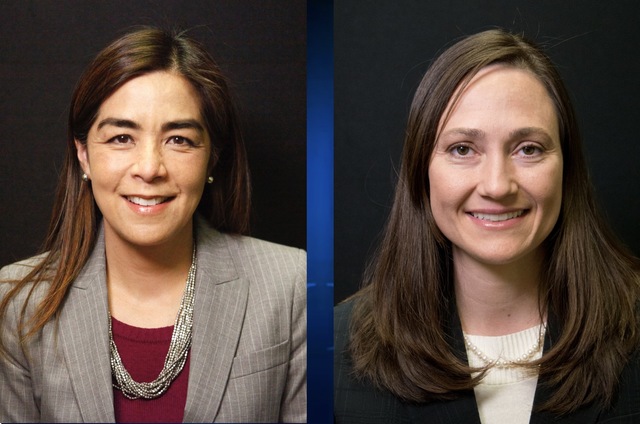 Las Vegas Justice of the Peace Bita Yeager faces a challenge in Department 6 from native Las Vegan Rebecca Kern, a veteran attorney.
Before she was appointed to the bench in February 2015, Yeager spent more than 18 years with the Clark County public defender's office representing the indigent.
The former New Yorker also handled specialty courts for the office and helped create one in North Las Vegas that provided counseling and employment training to young nonviolent offenders to keep them from returning to the justice system.
"Through my own experience as an attorney, I have seen how mental illness, homelessness and addiction can often contribute to criminal behavior," Yeager said in a Las Vegas Review-Journal questionnaire.
She has taught classes about the plight of the mentally ill in the justice system to both lawyers and police officers.
"I really like the fact that I'm truly a part of the community," Yeager said of her short term on the bench earlier this year. "I'm making decisions that improve the community. It's been very exciting."
Kern, graduate of UNLV's Boyd School of Law in 2004, has worked for several law firms gaining a variety of legal experience over the past 11 years. She currently specializes in litigation for Aldridge Pite, a law firm with offices in several states, including Nevada. The firm primarily represents financial institutions.
In a Review-Journal questionnaire, Kern said she also believes in alternative sentencing to reduce overcrowding jail populations and would be an independent and unbiased judge if elected.
"As a judge, I will be an outspoken voice for fairness and justice in our community," she said. "These are the principles that govern my life and are the reason I am seeking the position of justice of the peace."
State records show that Yeager, as of the June filing period, has raised more than $160,002 in campaign contributions to Kern's $36,241.
Contact Jeff German at jgerman@reviewjournal.com or 702-380-8135. Follow @JGermanRJ on Twitter.