LAS VEGAS JUSTICE OF THE PEACE DEPARTMENT 6
October 16, 2010 - 11:00 pm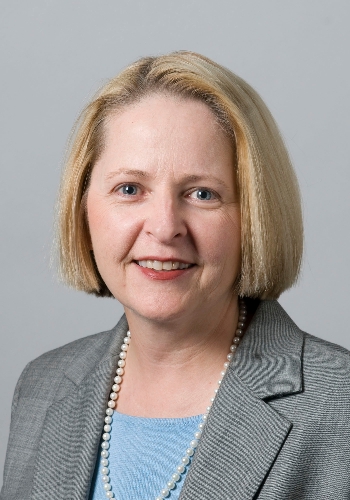 After cruising through the primary when a third candidate dropped out, William "Bill" Kephart and Kristine Kuzemka will go head-to-head for the Justice of the Peace Department 6 seat.
Kephart and Kuzemka are vying for the seat left vacant by Nancy Oesterle, who is retiring. A third candidate, Rachel Stafford, dropped out just before the June primary and propelled Kuzemka and Kephart to the general election.
Kephart has been practicing law for 23 years and works in the District Attorney's office. Kuzemka has been a lawyer in the Silver State for six years and has experience in civil and criminal matters.
Kephart says his time as a lawyer makes him the voters' clear choice.
"You need to know how to be an attorney before you become a judge," Kephart said. "She's still learning how to be an attorney."
Kuzemka said her wide-ranging experience in both criminal and civil law give her an edge. She said she'll give everyone an "equal access to justice."
"I believe in the U.S. Constitution and the Nevada Constitution," Kuzemka said. "And when I'm elected, I will follow both to the letter of the law."
Kuzemka said her three priorities if elected include making the community safer, making the courts more efficient and treating everyone who appears before her with "dignity and respect."
Kuzemka said she'll make the community safer by making sure that defendants who are up for bail are given proper amounts depending on the severity of the crime they are accused of. She said defendants who are alleged to have committed violent crimes will face stiffer bail than those who are alleged to have committed nonviolent crimes.
Kephart said he decided he wanted to be a judge based on a negative experience he had in court. He said he witnessed a judge, whom he did not name, admonish a 5-year-old girl who was testifying against a man who sexually assaulted her.
The girl was crying, frightened on the stand, Kephart said, and instead of showing compassion toward her, the judged order her to, "Sit up and be a big girl."
He said he wants to be a judge so he can have a direct line to the public.
Kephart said he's dismayed by the inefficiencies he's seen in courts, specifically how witnesses are sometimes asked to wait hours before testifying. He said he would make the courts more efficient by prioritizing between preliminary hearings and arraignments, which many judges do not do.
According to their campaign finance reports, Kephart has raised more than $52,000 for the race, compared with Kuzemka's more than $20,000.
Kuzemka is endorsed by the AFL-CIO, Southern Nevada Building & Construction Trades Council and the International Brotherhood of Electrical Workers, Local 357.
Kephart has endorsements from the Clark County Prosecutors Association, Las Vegas Police Protective Association and Seniors United.
Contact reporter Antonio Planas at aplanas@review journal.com or 702-383-4638.
2010 GENERAL ELECTION VOTER GUIDE
JUSTICE OF THE PEACE DUTIES
Justices of the peace are responsible for setting bail and handling preliminary hearings and initial arraignments for felony cases before the cases proceed to District Court. Justices also oversee misdemeanor and small-claims civil cases to their completion. Justices of the peace in Las Vegas serve six-year terms and are paid $153,449 a year. Justices in Searchlight serve six-year terms and are paid $61,380 a year. The judgeships are nonpartisan offices.