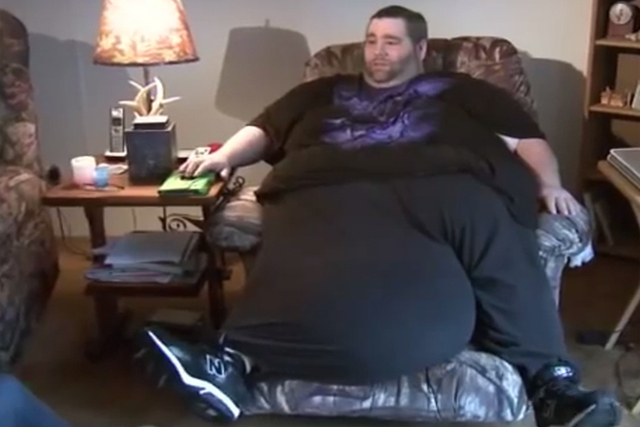 After hearing about the inspiring story of a Las Vegas man who raised enough money to have surgery on his enlarged scrotum, Michigan man Dan Maurer decided to take action and has successfully received enough support to have his 100-pound burden removed.
According to the Huffington Post, the 39-year-old started to notice the swelling of his privates in his late 20s, despite constant exercise.
"Maurer said several doctors told him to lose weight as a treatment. It wasn't until he watched a TLC documentary about Wesley Warren Jr. — the man with a 132-pound scrotum who died this year after several heart attacks — that he realized he has scrotal lymphedema," the Huffington Post reports.
So, with the help of a GoFundMe page, a skilled doctor who helped Warren Jr. and inspiration, Maurer will be getting his surgery.
"In less then 24hrs I face the hardest thing I have ever done in my life," Maurer wrote. "All of your support is helping me threw this and will never be able to thank you all enough."
Contact Ashley Casper at acasper@reviewjournal.com. Find her on Twitter @TheCasperA