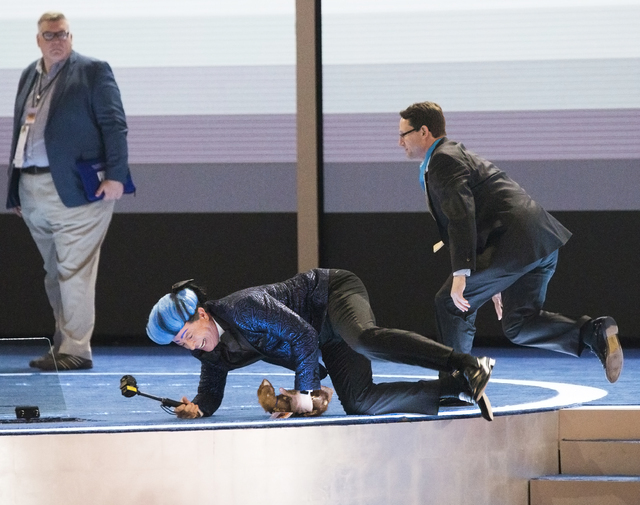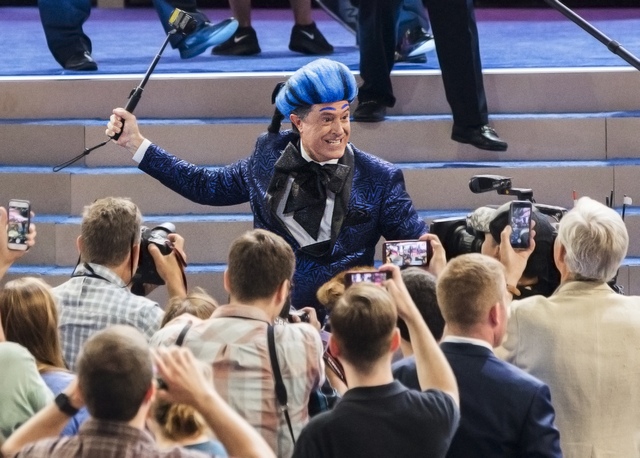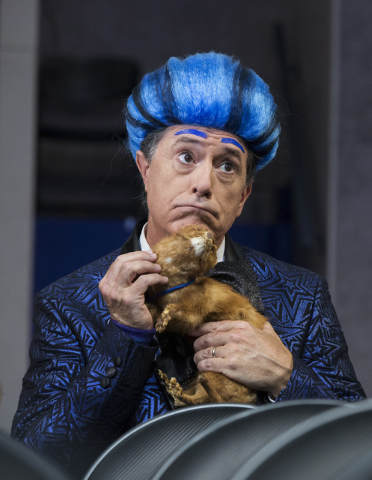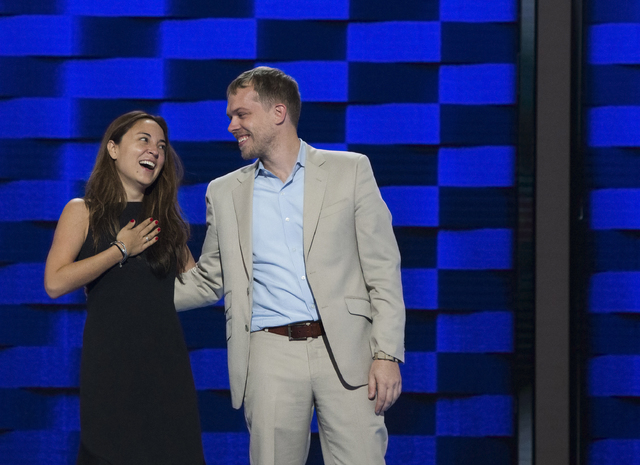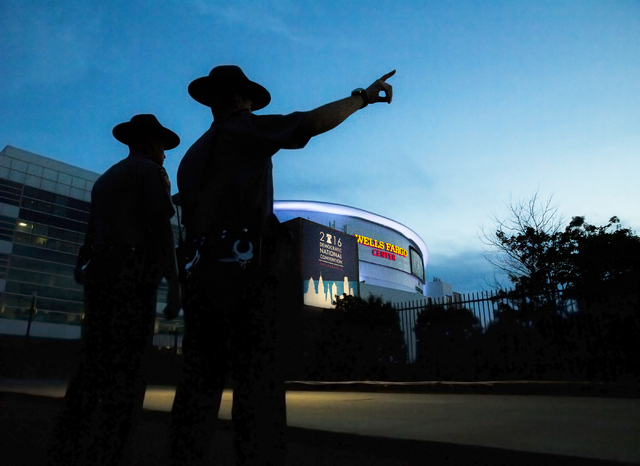 PHILADELPHIA — Nevada party officials and state delegates to the Democratic National Convention want to avoid making the four-day event about the Wikileaks-driven release of hacked emails that brought down DNC chairwoman Debbie Wasserman Schultz, who is resigning at the end of the convention.
The emails exchanged among national Democratic operatives and officials, including Wasserman Schultz, suggested the DNC favored the campaign of Hillary Clinton over U.S. Sen. Bernie Sanders of Vermont, who has endorsed Clinton.
Nevada Democrats on both sides — Clinton supporters and Sanders supporters — say unity is important to move forward as Clinton prepares to face Republican nominee Donald Trump in November. But some Sanders delegates also say Wasserman Schultz's resignation should have been effective immediately, rather than after the convention.
Democrats hoping to unite will get a boost in that effort from Nevada state Sen. Pat Spearman. The Las Vegas Democrat will take the national stage Monday night, amid the primetime lineup of speakers, to give a speech on unity. It's a topic she picked well before Wikileaks was an issue. Spearman said it's important to focus on policy and moving the nation forward.
Clinton's delegate lead over Sanders is wide.
The Associated Press delegate tracker lists Clinton with 2,807 delegates and Sanders with 1,894 delegates. Clinton's total includes 602 superdelegates, or delegates who are unpledged and can support whomever they wish. Sanders' total includes 48 superdelegates.
Overall, more primary and caucus voters have supported Clinton over Sanders.
"All the metrics by which we judge winners, she came through," Spearman said.
There have been conflicts, though.
Nevada Democratic voters clashed at the state convention in May, as Sanders supporters wrangled with the party over how delegates were seated at that event. Party officials have said all the rules were followed at the state convention, which is where delegates get picked for the national convention.
"After the ruckus at the state convention, there were a lot of cooler heads that prevailed," Spearman said.
Other speakers on Monday include Las Vegas immigration advocate Astrid Silva, and Karla and Francisca Ortiz of Las Vegas. Karla is a U.S. citizen and her mother Francisca is undocumented.
Other speakers include First Lady Michelle Obama and Sanders.
CALLS FOR UNITY
In a statement, Nevada State Democratic Party chairwoman Roberta Lange said unity is important.
"It's time to move forward and unify as Democrats around our exceptional candidates and our values as progressives. Donald Trump stands against everything we fight for. Trump is a dangerous threat to our economy and our national security, and we have do everything possible to defeat him in November."
U.S. Rep. Dina Titus, D-Nev., echoed that sentiment.
"For nearly 30 years Hillary Clinton has served our nation and helped to build the Democratic Party into an organization that will defeat Donald Trump in November," Titus said in a statement. "This week's convention will display a clear contrast to the embarrassing circus that the Republicans hosted in Cleveland. Democrats will unite in Philadelphia to talk about progressive policies that will continue to grow our economy and empower all Americans. That cannot and will not be overshadowed."
SANDERS SUPPORTERS
Nevada delegates supporting Sanders said unity is important as Clinton prepares to face Trump in November. Sanders, an Independent senator from Vermont who caucuses with Democrats in the U.S. Senate, sought the Democratic nomination for president, losing to Clinton.
In Nevada, Sanders lost to Clinton.
"We've got to be united," said state Sen. Tick Segerblom, a Sanders supporter. "The polls are showing that Trump is serious."
Others, however, also expressed concern that it took a massive email leak for Wasserman Schultz to agree to step down.
Angie Morelli, a Nevada delegate who backs Sanders, said Wasserman Schultz's resignation at the end of the convention doesn't go far — and is not quick — enough.
"I think she needs to be removed immediately," she said, adding that the DNC is supposed to be neutral when Democratic candidates are running for office.
Hawah Ahmad, a Nevada delegate supporting Sanders, said Wasserman Schultz should have stepped down sooner. The Sanders campaign had voiced complaints well before the email leak about the Democratic National Committee favoring Clinton's campaign.
"I don't think that it should have taken Wikileaks for her to step down," she said.
Ahmad criticized an email written by a national Democratic official suggesting that asking if Sanders is an atheist may make a difference. That email said Sanders has "skated on saying he has a Jewish heritage."
"If we're the party that's inclusive, why would religion by an issue in the first place?" Ahmad said.
Contact Ben Botkin at bbotkin@reviewjournal.com. Follow him on Twitter: @BenBotkin1