Nevada Rep. Cresent Hardy files for 2nd term in Congress, has 6 Democrat opponents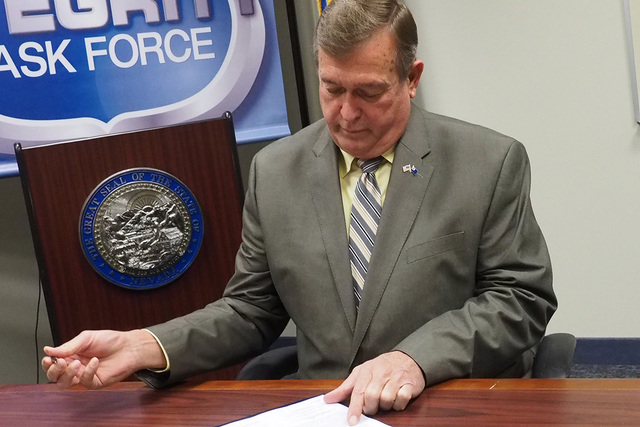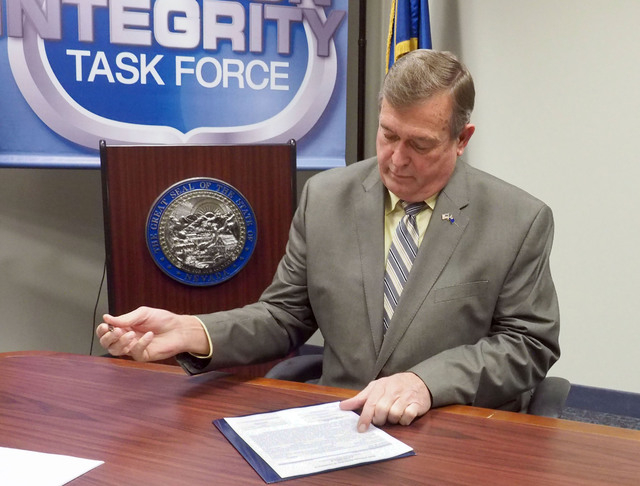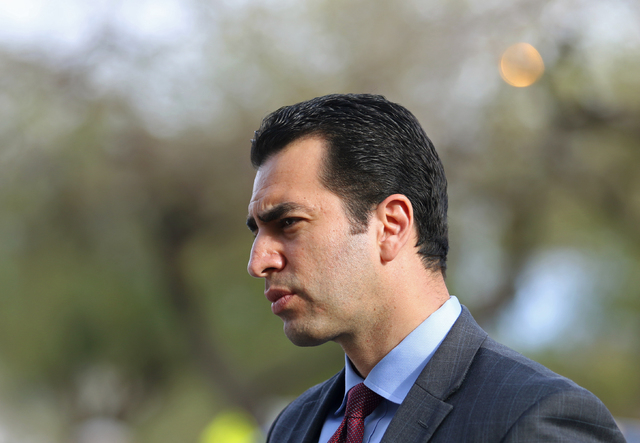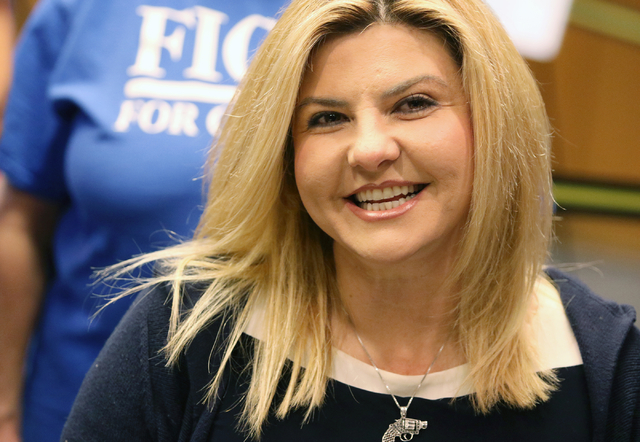 Two of Southern Nevada's congressional races are shaping up to be hard-fought, closely watched contests.
In the 4th Congressional District, U.S. Rep. Cresent Hardy, R-Nev., is running for a second two-year term. Meanwhile, a growing slate of Democrats are jumping into the race, hoping to get the Democratic nomination and challenge Hardy in the November general election.
In the 3rd Congressional District, an open race is luring Democratic and Republican candidates who hope to succeed U.S. Rep. Joe Heck, R-Nev., who is running for the Senate.
Both races are in districts that could tilt either way in November.
If elected to another term, Hardy said, he'll focus on continuing to have the best possible constituent services.
"I believe the federal government has overstepped its reach," Hardy said Friday, when he filed for re-election at the secretary of state's office. "I'm still a guy that believes in limited, efficient government."
Six Democrats had filed to challenge the Republican as of Friday, one week into the two-week candidate filing period.
The list includes former Assemblywoman Lucy Flores, state Sen. Ruben Kihuen and philanthropist Susie Lee. Other Democrats running are former Assemblyman Morse Arberry Jr.; apartment complex owner Mike Schaefer, and Rodney Smith, a retired Air Force veteran who also publishes a magazine. Former Nevada Assembly Speaker John Oceguera has said he's running but hasn't yet filed.
As a significant accomplishment, Hardy mentions working to get a designation for the planned Interstate 11 extension between Las Vegas and Reno put into the passed highway bill.
"I think I've represented well," Hardy said. "I am a Republican voted in mostly by Republicans but I truly believe that as an individual when you're elected, you represent all the people, whether they're Republican, Democratic, Libertarian, independent — and I think I've done well at trying to do that."
The district encompasses northern Clark County, including North Las Vegas and part of Summerlin, and six rural counties.
OTHER CONGRESSIONAL RACES
In the 3rd Congressional District, the race is becoming crowded on both sides. Nine candidates have filed to run for the seat.
Nevada Senate Majority Leader Michael Roberson filed Friday in a bid for the GOP nomination. Roberson was first elected to the state Senate in 2010, and became majority leader in 2015.
"We've fought hard to reform government, make historic changes to education, and create one of the nation's best environments for job creation," Roberson said in a statement. "As Republicans, we are leading and getting things done. I look forward to taking that conservative leadership to the United States Congress."
Democrat Jesse Sbaih, an attorney, filed Friday. He joins three other Democrats: Barry Michaels, a businessman who discloses he pleaded guilty almost two decades ago to a securities and tax violation; Jacky Rosen, president of Congregation Ner Tamid in Henderson; and Alex Singer, who has volunteered on campaigns.
The district goes south of the Las Vegas metropolitan area, covering Henderson and rural areas, including Searchlight and Laughlin.
The lineup of Republican candidates also includes Assemblywoman Michele Fiore; retired Air Force officer Kerry Bowers; real estate developer Danny Tarkanian; and medical doctor Annette Teijeiro.
In the 1st Congressional District, Rep. Dina Titus, D-Nev., seeks a third term. Two Republicans have filed for the GOP nomination: Mary Perry, an attorney, and Jeffery Miller, a tour guide. The district goes from McCarran International Airport north to downtown Las Vegas.
In the 2nd Congressional District, U.S. Rep. Mark Amodei, R-Nev., has filed to run for another term. added: Three Democrats, Vance Alm, H.D. "Chip" Evans and Rick Shepherd, are running for the Democratic nomination in the heavily Republican district in Northern Nevada.
COUNTY RACES
Three Clark County Commission seats have attracted GOP challengers of Democratic incumbents. Commissioners Larry Brown, Steve Sisolak and Lawrence Weekly are all running for re-election. Commissioner Marilyn Kirkpatrick, who was appointed in August 2015 to a vacant spot after Commissioner Tom Collins resigned, is also running for election.
Kevin Williams, a Boyd Gaming Corp. facility director, is running as a Republican in Kirkpatrick's district. Gary Hosea is running for Brown's seat.
Michael Thomas, an officer in the Clark County School District Police Department, is running for Sisolak's seat.
Weekly hasn't drawn any challengers yet.
The filing period for candidates ends March 18.
Contact Ben Botkin at bbotkin@reviewjournal.com or 702-387-2904. Find him on Twitter: @BenBotkin1