Principal pranked with personal mariachi band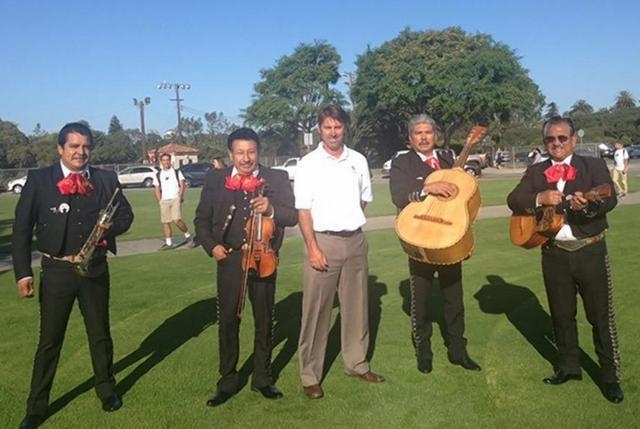 Oh, high school. When anything your little brain could come up with seemed funny.
Stealing mascots. Burning cuss words into the lawn. Hoisting cows onto roofs.
But let's hand it to the senior class at Santa Barbara High School for being creative with their senior prank. Even if they didn't think of it first.
Principal John Becchio carried a tune with him anywhere he went this week. That's because he was accompanied by a mariachi band. Yep. That's a guitar player, a guitarron player, a violinist and, of course, a trumpeter.
He opened his office door at 7:30 a.m. and was greeted by the quartet, which promptly followed him everywhere he went for the next 90 minutes.
"It's kind of clever," Becchio told the Los Angeles Times.
Kind of? He's probably still smarting from finding all of his stuff shrink-wrapped the day before.
No, the Santa Barbara seniors aren't the first to pull the mariachi prank. In fact, seniors at West Linn High in Oregon did the same thing last year.
And Slinger High School in Wisconsin pulled the same prank this year.
But there's something to be said about our short attention span.
Have you come across a video you'd like to share? Contact Graydon Johns at gjohns@reviewjournal.com. Find him on Twitter: @gjohns