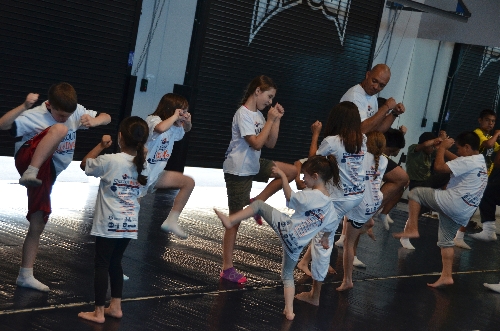 CITIZEN ADVISORY BOARDS, COMMITTEES ACCEPTING APPLICATIONS
Clark County is accepting applications from residents willing to serve on the Family Services Citizen Advisory Committee, the Las Vegas Metropolitan Police Department Citizen Review Board, the Mount Charleston Town Advisory Board and the Juvenile Justice Services Citizen Advisory Committee. For more information on these boards and committees or to download an application, visit clarkcountynv.gov.
GLBT MONTH JURIED ART COMPETITION PLANNED FOR THIS WEEK
In celebration of GLBT (Gay, Lesbian, Bisexual, Transgender) Month, the Las Vegas-Clark County Library District has planned "Over the Rainbow," a juried art competition created to encourage participation of the public in showcasing creativity in the visual arts. A single juror process is utilized for awards and for the selection of the work for exhibition, from young adults (sixth to 12th grade) and adults.
Entries will be accepted from 10 a.m. to 6:45 p.m. today and Wednesday at the Windmill Library Art Gallery, 7060 W. Windmill Lane. No entries will be accepted after 6:45 p.m. Wednesday.
Judging is set for Thursday.
For entry forms and more information, visit lvccld.org/events/special_programs/overtherainbow/.
VENUS EXPECTED TO PASS BETWEEN EARTH AND SUN
A transit of Venus, when the planet passes directly between the sun and Earth and can be seen as a small black disk against the sun, is expected around 5 p.m. June 5 or 4:45 p.m. June 6. The sighting occurs two times in succession every 125 years. The most recent transit was in June 2000. For more information, call the College of Southern Nevada Planetarium at 651-4759.
TRAVEL CLUB TO MEET AT TAP HOUSE
The Las Vegas Single Social Travel Club for Mature Adults invites prospective members to its meetings, which are scheduled for 6:30 p.m. the last Tuesday of the month at The Tap House, 5589 W. Charleston Blvd. The next one is scheduled for today. Discussions focus on day trips, local events, in-state and out-of-state traveling, cruises and international traveling. A guest speaker is frequently featured. The meeting closes at about 8 p.m., when appetizers are served and the group mingles. For more information, call 888-324-2028.
NONPROFIT PLANS FUNDRAISING EVENT FOR AT-RISK CHILDREN
Future Smiles has scheduled its first 2012 fundraising event from 6 to 8 p.m. Friday in the El Dorado Ballroom at the Flamingo Las Vegas, 3555 Las Vegas Blvd. South, to help at-risk children receive free or low-cost dental services. Sponsored by the Nevada Dental Hygienists' Association, the evening will feature a lottery-style raffle and is open to the public.
Tickets are $20 and can be purchased at the door or online at nvdha.org.
For more information, visit futuresmiles.net.
FUNERAL FACILITY SCHEDULES JEWISH DEATH PRESENTATION
A presentation titled 10 Things You Should Know About Rituals and Practices Related to Jewish Death and Dying, is planned for 7 p.m. June 7 at Kraft-Sussman Funeral Services, 3975 S. Durango Drive, Suite 104.
Questions such as, "What are the steps I should take when a member of the Jewish community dies? What are the rituals and customs observed?" are set to be addressed.
This presentation will provide basic knowledge on the topic as well as provide the opportunity for participants to ask questions on this issue.
It is free and open to the public. Registration is requested. To register or for more information, call 485-6500 or email info@kraftsussman.com.
WINDER FARMS PLANS BREAST CANCER SUPPORT INITIATIVE
Winder Farms plans to make a donation to the local affiliate of Susan G. Komen for the Cure for every Winder Farms strawberry milk sold through Oct. 31 (Breast Cancer Awareness Month). To remind customers of the charitable initiative, labels on 16-ounce and half-gallon bottles have been changed and will now feature the Susan G. Komen for the Cure pink ribbon.
Winder Farms has also created a Friends of the Farm offer to benefit Susan G. Komen for the Cure. For every new customer who signs up for Winder Farms using the promotional code "KOMEN," $25 will go to the charity. For more information, visit winderfarms.com.
CHANGES COMING TO VILLAGE SQUARE SHOPPING CENTER
The Village Square shopping center, 9400 W. Sahara Ave., recently unveiled changes planned by new ownership and management that took over in November.
The exterior will get a fresh look with a new color scheme, and the parking lot will be reconfigured to make better use of the space. More exterior shade will be addressed, and trees will dot the parking plaza.
Residents will begin seeing changes in about eight months, owners said.
Representatives of Westport Capital Partners LLC and Sentinel Development said they are motivated to work with businesses looking for retail space, pricing rent attractively and making allowances for interior build-outs.
New tenants include Bachi Burger, European Antiques, European Massage School, Patty's Closet, Rocket Fizz, Sparkle and the upcoming 808 Tapas.
Village Square sits on the northwest corner of West Sahara Avenue and Fort Apache Road. It offers 240,000 square feet of retail space and is anchored by the 18-screen Regal Cinemas.
Community events are being planned to engage residents. For more information, visit facebook.com/govillagesquare.
SOUTHERN NEVADA HEALTH DISTRICT CLOSES MAIN FACILITY
The Southern Nevada Health District has suspended operations at its main facility at 625 Shadow Lane as a result of an engineering report that found that the main building lacks an internal support system and may be unsafe to occupy. This closure impacts only services in the main building.
Services provided in the outlying buildings on the campus are not affected at this time, and services will continue to be available at public health centers in East Las Vegas, Henderson, the Cambridge Community Outreach Center and at service sites throughout the valley. Updated information on service availability also is available at southernnevadahealthdistrict.org or by calling 759-4636 from 9 a.m. to 5 p.m. Monday through Friday.
Client services that are available at other locations include:
n Birth and death records at the East Las Vegas Public Health Center and the Henderson Public Health Center
n Health cards at the East Las Vegas Public Health Center and the Cambridge Community Outreach Center
n HIV/AIDS testing at the East Las Vegas Public Health Center and the Henderson Public Health Center
n Immunization clinic at the East Las Vegas Public Health Center and the Henderson Public Health Center
n Sexually Transmitted Disease Clinic at the East Las Vegas Public Health Center and the Henderson Public Health Center
Services that have been temporarily suspended include: Food and pool plan review, individual sewage disposal system plan review; loan certifications for private water supplies and sewage disposal systems plan review and parcel maps plan review.
The health district is anticipating that these suspended services will be operational within soon, and the environmental health staff does not foresee an adverse impact on any local businesses.
SENIOR IDOL TALENT SHOWCASE SET FOR JUNE 14
The city of Las Vegas Parks, Recreation, and Neighborhood Services Department invites residents to join them as they present some of the most talented and entertaining seniors in the Las Vegas Valley in the 2012 Senior Idol Talent Showcase, set for 3 p.m. June 14 at the Charleston Heights Arts Center, 800 S. Brush St. Seniors will perform in the following categories: individual or group, vocals, dance, musical instruments, comedy or master of ceremonies.
Anyone interested in auditioning can call 229-6454 to receive an audition packet. Packets must be turned in no later than Friday. Tickets go on sale Monday at all city of Las Vegas senior centers. For more information, call 229-6454.
BARKING DOGS ANNOUNCES DONATIONS TO LOCAL SHELTERS, RESCUES
Barking Dogs pet grooming and boutique, 9325 S. Cimarron Road, Suite 145, has announced its "Karma Konnection" fundraiser to benefit local shelters and rescues. Each month, the salon chooses a different shelter or rescue to receive donations of cash, toys, food, etc. For each donation members of the public make, they will receive $2 off any product or service at Barking Dogs. For more information, visit barkingdogslv.com.
GRIEF CAMP COMING JULY 20-22 TO LOVELL CANYON
Camp Mariposa, a grief camp, is scheduled for July 20-22 at Camp Potosi in Lovell Canyon, 12 miles southwest of Red Rock Canyon.
The camp is accepting applications from children 7 to 12 who have lost a loved one.
It is partially funded through grants from Cox Communications and Speedway Children's Charities. There is no cost to families of accepted campers. A $25 refundable deposit is requested with the application in order to reserve a space. Reservations should be received by June 22.
4-H CAMP PLANNED AT LAKE TAHOE
The University of Nevada Cooperative Extension Southern Area's 4-H camp is planned for July 29-Aug. 4 at the Nevada State 4-H Camp at Lake Tahoe. Registration is open to campers 9 to 15 until the camp is full.
The cost is $350 and includes transportation, meals and activities. To sign up, contact Mary Regan at 257-5524 or reganm@unce.unr.edu.
GRANT WILL HELP STOCK FOOD PANTRY
Helping Hands of Vegas Valley has received a $10,000 grant from health care provider CareMore. The grant will help fund HHOVV's low-income qualified food pantry, which serves an average of 355 clients monthly.
Helping Hands of Vegas Valley is a nonprofit organization that provides assistive services to senior citizens in Southern Nevada, allowing them to maintain their dignity and independence while improving daily living.
For more information, visit hhovv.org.
MAMMOVAN SCHEDULED TO OFFER LOW-COST BREAST CANCER SCREENINGS
Thanks to a $10,000 grant from Food 4 Less, Nevada Health Center's Mammovan is scheduled to offer low- to no-cost breast cancer screenings at selected Food 4 Less locations. Stops are scheduled from 8:15 a.m. to 3 p.m. June 5 and Sept. 4 at 1301 S. Boulder Highway; June 14 at 4001 S. Decatur Blvd.; Aug. 16 at 1955 N. Nellis Blvd.; and Nov. 21 at 2255 Las Vegas Blvd. North. For more information, visit nvhealthcenters.org.