Stranger walks into school, tries to leave with random boy
February 23, 2015 - 12:13 pm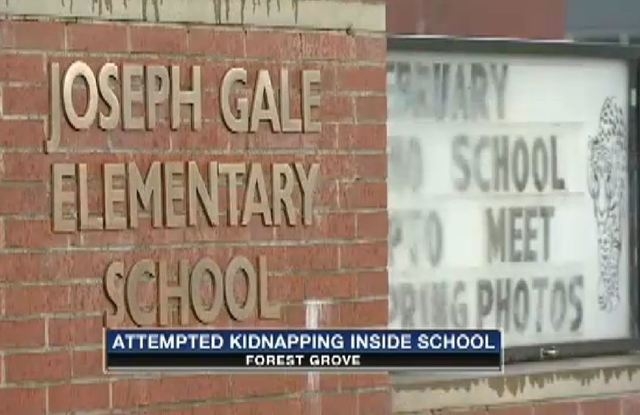 A man walked into a Forest Grove school and picked up a random boy before he was chased out of the school, according to police.
Police were called to Joseph Gale Elementary School at around 3 p.m. Thursday.
Investigators said the man, identified as 29-year-old Joshua Brown, went into a classroom of third-graders, picked up a boy and began to carry him.
A teacher stopped the man, police said, and the school principal was joined by other staff members in chasing him out of the school and into a nearby neighborhood.
The school workers told police Brown tried to get into a home and several vehicles. They chased him through a number of backyards before eventually losing sight of him.
Officers arrived and found Brown and placed him under arrest.
Police said Brown is homeless with an extensive criminal history. However, there is no record of him in Forest Grove and he has no known connection to the 7-year-old student he picked up or anyone at the school.
The boy was not injured.
Detectives said they have not yet determined the motive or intent behind Brown's actions. Investigators said Brown appeared to be under the influence of an unknown substance.
Brown had a felony warrant for his arrest on a parole violation. He was booked in the Washington County Jail on charges including kidnapping, burglary, harassment and criminal trespass.
Police said while there is no indication of any other threat, officers will step up their presence at area schools on Friday.