Trump had many paths to victory in Nevada
February 24, 2016 - 7:47 pm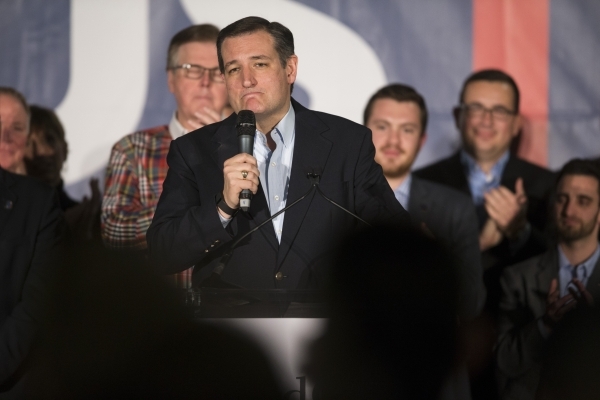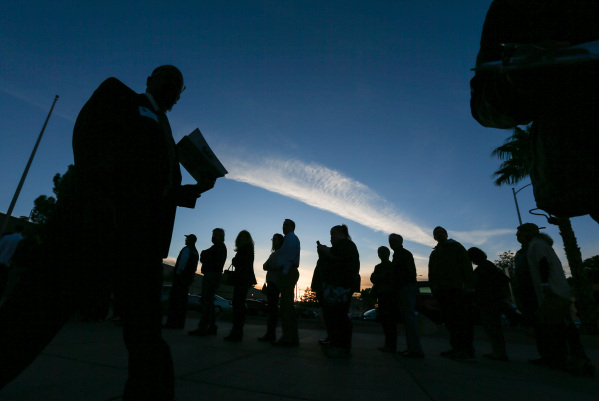 The America Donald Trump needs to win the GOP presidential nomination looks a lot like Nevada.
Trump, the front-runner in the Republican race, captured the Nevada caucuses Tuesday by winning nearly everywhere.
He did well in the urban core of Southern Nevada, Washoe County and in most rural areas. He lost just two of 17 counties: Elko and Lincoln went to Ted Cruz.
"He was very close to tipping over the 50 percent mark in a field that still has five candidates," said Fred Lokken, political science professor with Truckee Meadows Community College in Reno. "This guy has a momentum of his own that is in defiance of the establishment, that is in defiance of the way campaigns are traditionally done … He's not one of these one- or two-horse wonders."
Trump received 45.9 percent of the vote in Nevada, which gave Trump his third win, following New Hampshire and South Carolina primaries. If that success holds true in other states, the GOP establishment's only potential hope of toppling the billionaire businessman would be to channel all anti-Trump voters to one Republican alternative.
The prospect of a solid front against him doesn't appear to worry Trump, who has said people will pivot to him after their first choice drops out of the race.
"Tomorrow you'd hear them say, 'you know, if they could just take the other candidates and add them up, and if you could add them up because you know the other candidates amount to 55 percent,'" Trump told supporters Tuesday night at Treasure Island. "They keep forgetting that when people drop out, we're going to get a lot of votes. You know they keep forgetting."
It's still a five-way race for the GOP nomination. In Nevada, U.S. Sen. Marco Rubio of Florida and U.S. Sen. Ted Cruz of Texas placed second and third, respectively. Combined, their Nevada support was less than 45 percent, according to caucus results tallied through The Associated Press. Even combined, that's less than Trump.
Retired neurosurgeon Ben Carson and Ohio Gov. John Kasich shared 8.4 percent of the vote.
For Trump, it wasn't a matter of persuading voters to pick him at the last minute. He began sewing up his victory weeks ago.
CNN entrance polling of 1,573 caucus participants found 49 percent decided who to support more than a month ago, and 59 percent of that group liked Trump.
Among voters who decided on caucus day, Rubio had a slight lead over Trump: 30 percent to 28 percent.
In Clark County, Trump got 48.9 percent of the vote, more than his statewide average. Rubio got 24.58 percent, while Cruz got 19.1 percent. Overall, 75,216 Nevada Republicans caucused.
Trump had a 24 percentage point margin of victory in Clark County. In Washoe County, Nevada's other population center, Trump led with a 20 percentage point margin.
Trump's margin was even wider in some rural Nevada counties.
He had a 50 percentage point margin of victory in Esmeralda County, the highest in Nevada. The sample size was small. Fewer than 100 people caucused. Forty-six people in that county supported Trump. The second-highest vote-getter was Cruz, with nine. Rubio got eight votes; Carson, seven.
The narrowest county win for Trump was Lander County, which he won with a 4 percentage point margin. In that county, 165 people voted for Trump. Just 17 votes separated he and Cruz, who had 148 backers.
For Cruz, Elko County was the most receptive. He won 43.8 percent of Elko County to Trump's 25.3 percent.
Trump's win wasn't necessarily a surprise, though his margin surprised some.
"I thought Cruz and Rubio would do better here because they were more organized, because it was a caucus, and because we have a strong Hispanic population," said conservative blogger Chuck Muth.
Muth, is a consultant for a super PAC that backs Carson.
"If it wasn't for Carson, I'd be with Trump," said Muth, president of Citizen Outreach, a conservative Nevada grassroots organization. The second choice of all of these other candidates is Trump for a lot of them."
The more Trump wins, the more people will be drawn to him, he said.
"There is a very real and a strong human desire to be with a winner," Muth said.
Contact Ben Botkin at bbotkin@reviewjournal.com or 702-387-2904. Find him on Twitter: @BenBotkin1