What color is this dress? — PHOTO
February 26, 2015 - 7:27 pm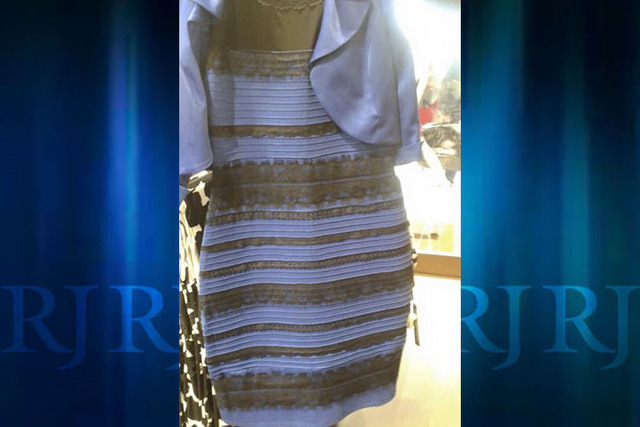 What started as a simple Tumblr post has escalated into a full-on battle royale over the color spectrum.
We have one very important question for you — what color is this dress? No, seriously because everyone is freaking out about this online and we need to know what you see.
Ashley:
Any sane person sees a blue and black dress. CORNFLOWER BLUE, to be precise.
Maybe it has a tinge of gold at the top.
Ombre dress? Those are the colors. This is the only correct answer. BOOM.
Stephanie:
Look, if you're actually colorblind and have the doctor's note to prove it, I'll give you a pass on this one. You do you.
But if you are normally the type of human who can tell what color Santa Claus and Christmas trees are, you have no excuse: THE DRESS IS WHITE AND GOLD.
What do you see? Take our poll below.
Contact Ashley Casper at acasper@reviewjournal.com. Find her on Twitter: @TheCasperA
Contact Stephanie Grimes at sgrimes@reviewjournal.com. Find her on Twitter: @stephgrimes