Youtuber dances routine through 100 different places — VIDEO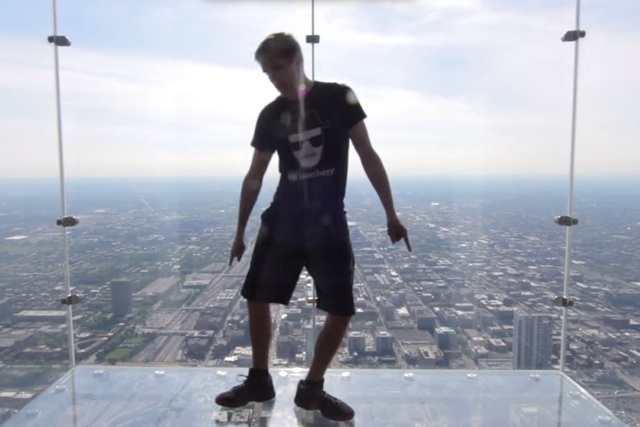 Meet Matt Bray — he's about to take you on a fun and silly adventure filled with impressive dance moves, groovy music and 100 different places.
Bray uploaded this 3-minute video to his ProjectOneLife Youtube channel, which is dedicated to track his progress as he completes items off his bucket list.
For this challenge, he intended to complete bucket list No. 22, "learn how to dance." However, as he explains in the video's description, the moves did not reach the level that he would consider good enough to be crossed off the list.
Regardless, his "mediocre" dance moves are fun and entertaining to watch. The constant cutting to different places to the beat of the music also makes for a video that can be easily replayed over and over.
The video is a sequel to a video that Bray had previously done, where he performs the same dance routine once a day for 100 days. That video can be seen here, and gained quite a bit of Internet fame itself.
Contact Ron Paul Gavino at rgavino@reviewjournal.com. Find him on Twitter: @rp_gavino.