Grade
1st Grade
Grade 2
Grade 3
Grade 4
Grade 5
Grade 6
Grade 7
Grade 8
Grade 9
Grade 10
Grade 11
Grade 12
School
FAY HERRON ELEMENTARY SCHOOL
THE ADELSON EDUCATIONAL CAMPUS
BARTLETT ELEMENTARY SCHOOL
TWITCHELL ELEMENTARY SCHOOL
ROGER BRYAN ELEMENTARY SCHOOL
CANARELLI MIDDLE SCHOOL
THURMAN WHITE ACADEMY
BOB MILLER MIDDLE SCHOOL
PINECREST ACADEMY OF NEVADA
WEATHERLY FROM VALLEY HIGH SCHOOL
SPRING VALLEY HIGH SCHOOL
ATECH HIGH SCHOOL
Profiles
SHINOBI SIMS
1ST GRADE
FAY HERRON ELEMENTARY SCHOOL
Shinobi is on the honor roll, won 2nd place in the spelling bee and has earned top accelerated reader points in her class. She is committed to community efforts which include helping elderly neighbors with chores, hands out bottled water to the homeless community, and started an Eco-Kids Club that spends up to fifteen hours a week cleaning neighborhoods.
---
MILA SOLEIL

2ND GRADE
THE ADELSON EDUCATIONAL CAMPUS
Mila is a two-time Hebrew Superstar which highlights leadership, responsibility and achievement. She was selected as one of four in her grade as a "Science Superstar" to mentor younger children in science. Mila is an active member of the youth organization Roots & Shoots, and is involved with the Jane Goodall Institute where she has received grants to help support her passion, teaching children about endangered animals. Mila also volunteers for Las Vegas Urban Underdogs which outfits underserved dogs with dog beds and dog toys.
---
MALIA ORTIZ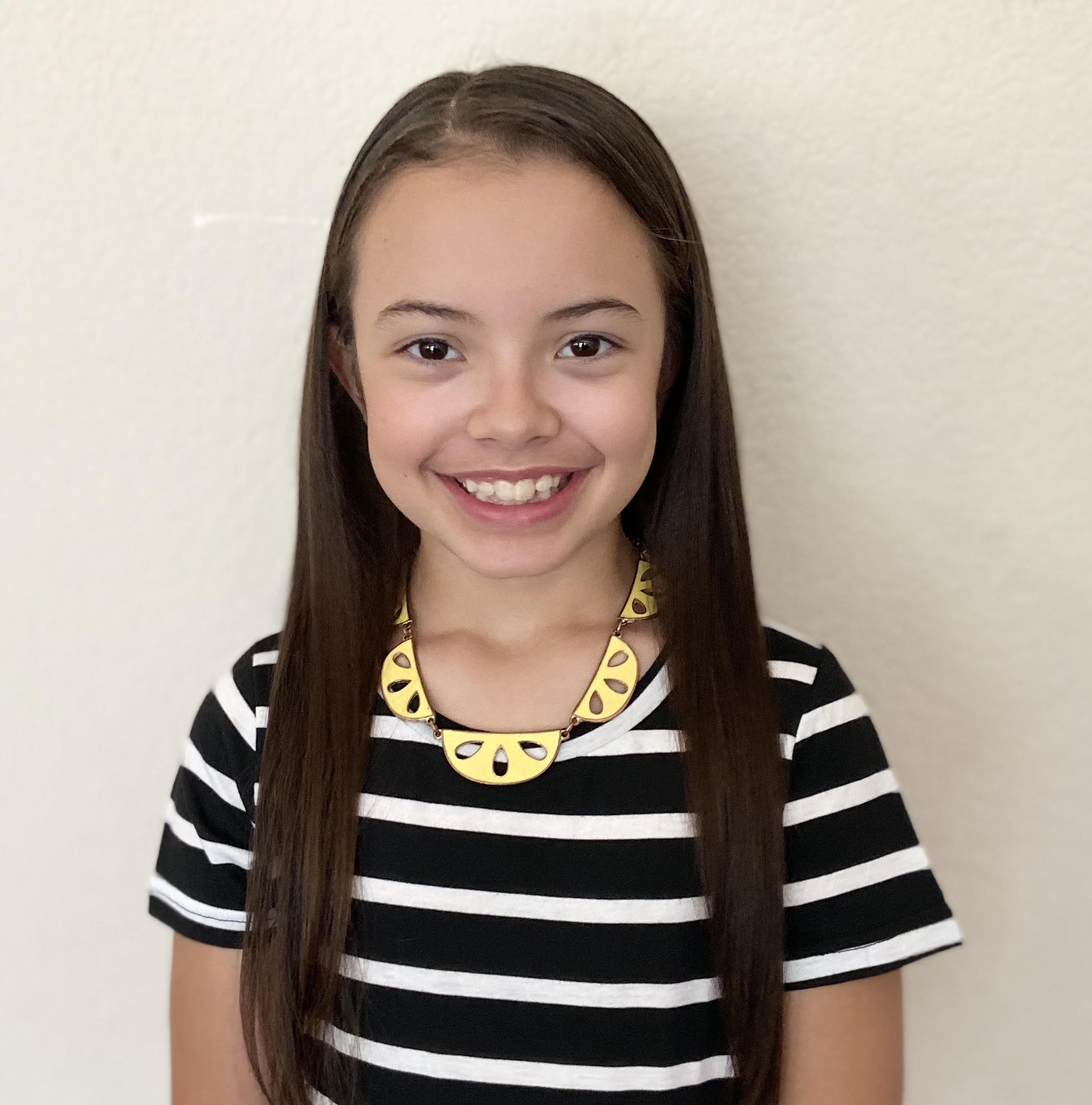 3RD GRADE
BARTLETT ELEMENTARY SCHOOL
Malia is on the Straight-A Honor Roll, a member of Mensa, and has won multiple student of the month awards from various teachers. She participates in after school activities which includes Lego Club, S.T.E.M. and recently the Newspaper Club, reporting on positive happenings in and around her school. Malia has written stories for a Vegas PBS competition and received honors. She enjoys sports, attending pitching lessons and plays competitively through Henderson Little League. Malia hopes to one day be an Imagineer with Disney.
---
ALEXIS WARREN
4TH GRADE
TWITCHELL ELEMENTARY SCHOOL
This high achiever lets nothing get in her way while reaching for the stars. Ever since kindergarten Alexis has held a 4.0 GPA. Not only is she involved in student council and choir, she is also a student athlete with a passion for competitive swimming and cheerleading. In Alexis' spare time, she works with special needs children, motivating them to try gymnastics. Alexis is a leader in the classroom and in her community. Her dream is to become a veterinarian.
---
TATIANA SHEPHERD
5TH GRADE
ROGER BRYAN ELEMENTARY SCHOOL
Until last year Tatiana has spent all of her life in a wheelchair with multiple disabilities. Today, Tatiana would be taking steps down the school hallways on her own. She challenges herself daily, never giving up on improving her communication skills and mobility. Tatiana is a bright star, and her peers are in awe of her confidence, new found freedom and overall journey. Tatiana helps out at the school snack shack and always greets everyone with a smile.
---
KEEGAN CUSHENBERRY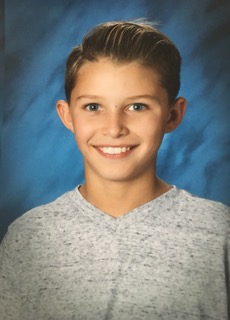 6TH GRADE
CANARELLI MIDDLE SCHOOL
Keegan has been student of the month multiple times, on the Honor Roll and has made the Spring Valley Baseball All Star Team. His love for the game led him to visit the Arizona Diamondbacks Training Camp. Through the years Keegan has managed to stay on the honor roll, despite losing his hearing. You would never guess that Keegan was deaf in one ear by how successful he is in the classroom and on the field, never losing sight of his dreams. Keegan is always the first person to volunteer and often befriends other students who have difficulty making friends.
---
NICOLE BLACHOWSKA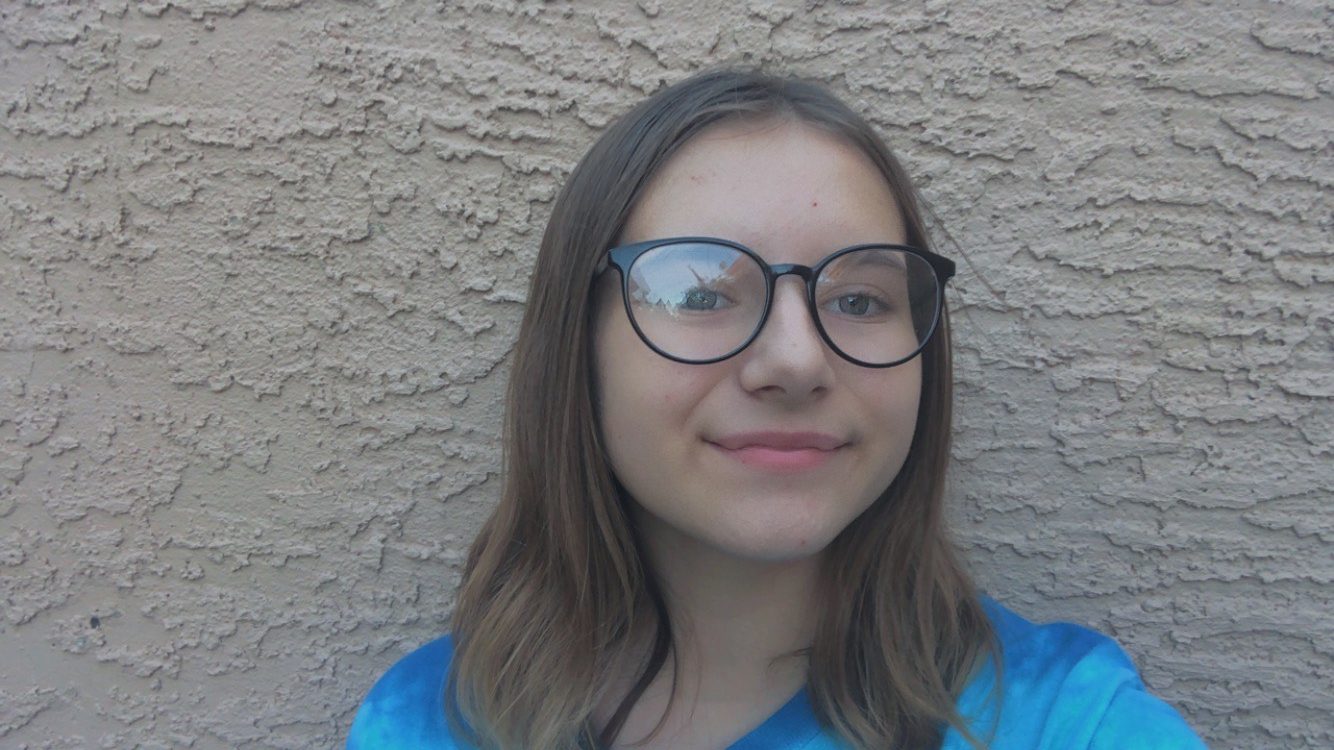 7TH GRADE
THURMAN WHITE ACADEMY
Nicole is an honors student, serves on the student council and the yearbook committee. She also serves as a youth ambassador club leader, offers homework help and is a library volunteer. Nicole helped start the equal rights society after school club on campus this year. As a student leader, Nicole attends school organizational team meetings and provides a rare student perspective. When Nicole is not spending time on her own studies, she is tutoring students so that they can one day be nominated for an Academic Excellence Award.
---
STELLA VAN AKEN
8TH GRADE
BOB MILLER MIDDLE SCHOOL
Stella serves as student council secretary. She is also a member of the percussion band, yearbook committee and is captain of the cheerleader squad. Stella has also maintained a 4.0 GPA average since kindergarten, and took advanced French and Algebra. Brain surgery caused Stella to miss six weeks of school and activities. Despite the setback, she worked hard from home and was diligent with her therapy. Stella returned to school, maintained her GPA and was able to get back to cheerleading.
---
ANDREW KRUEGER
9TH GRADE
PINECREST ACADEMY OF NEVADA
Andrew has been a Straight A Student since 3rd grade, a President's Award Recipient over multiple years, Gate Program participant and inducted into the National Honor Society. He skipped the 8th grade to jump ahead a grade and continued to garner A's. Andrew won 1st place at the UNLV Science Fair and took 3rd place at a PBS Writing Contest. He also currently holds an orange belt in Taekwondo with gold medals in his last two Taekwondo tournaments. Andrew is on track to graduate high school when he is sixteen years old.
---
DRE LYNN BOYD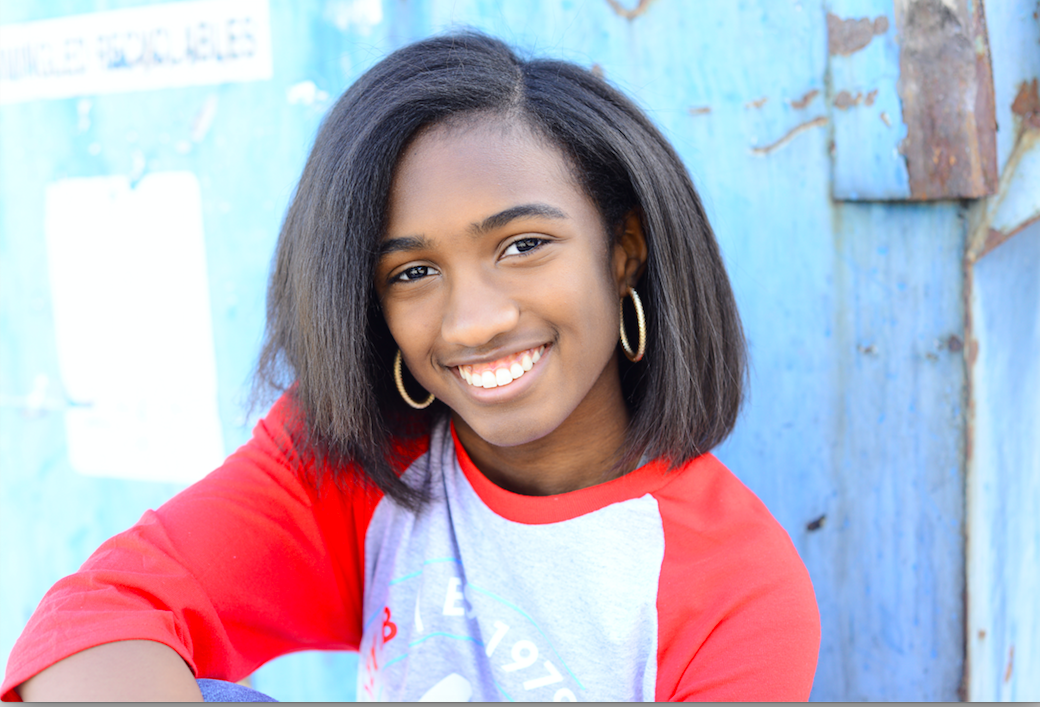 10TH GRADE
WEATHERLY FROM VALLEY HIGH SCHOOL
Dre's sophomore year project included researching technology and its societal impact to provide the backdrop for the fiction novel she wrote. Dre's passion for ballet has led her to assist her instructor in leading summer dance classes for young children and senior citizens. Additionally, Dre was selected to serve on the student board for the Las Vegas Valley Water Works to further advance environmental preservation strategies and planning for sustainable living. This young star has bold dreams, and an impressive work ethic and bright future
---
ABIGAIL REED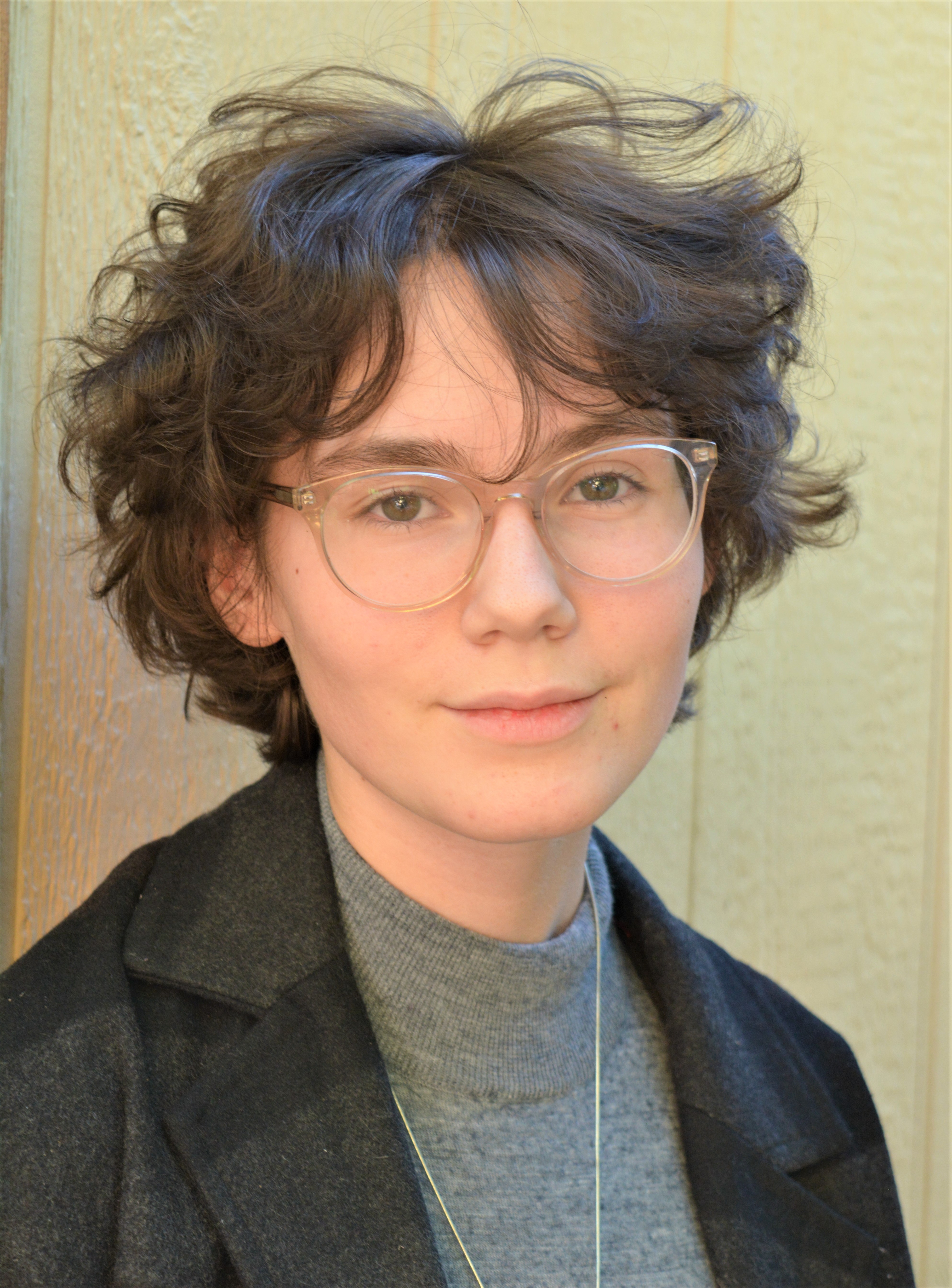 11TH GRADE
SPRING VALLEY HIGH SCHOOL
Abigail's school accomplishments include her role as community service chair president of the International Thespian Society. She is also a charter member and secretary of the National Honor Society. She has won several awards including the Diversity Program National Honor Society medallion and Sons of Norway-bronze and silver sports medals. She makes time to volunteer as a camp counselor at Mend-A-Heart, Opportunity Village, Grant a Gift Autism, Torino Foundation, Springs Preserve, Project Inclusion, Project Serve, and the Smith Center… and that's just to name a few.
---
GABRIELLA MORALES
12TH GRADE
ATECH
Gabriella Morales enjoys academic rigor and challenges herself to be the very best person she can be every day. She has been recognized by the College Board as an AP Scholar and has received the 2019 AIA Las Vegas High School Design Awards Honor Award. Gabriella serves on the A-TECH Student Council (three years as an elected officer) and is an A-TECH Student Ambassador. Not only does she serve as a Nevada Girls State Delegate, Gabriella has chosen to spend the last four years studying Architecture as her program major and was recognized by the Las Vegas American Institute of Architects at the 2019 High School Design Awards for her outstanding mixed-use design last spring.
---
---