18 things to look forward to when IKEA opens in 18 days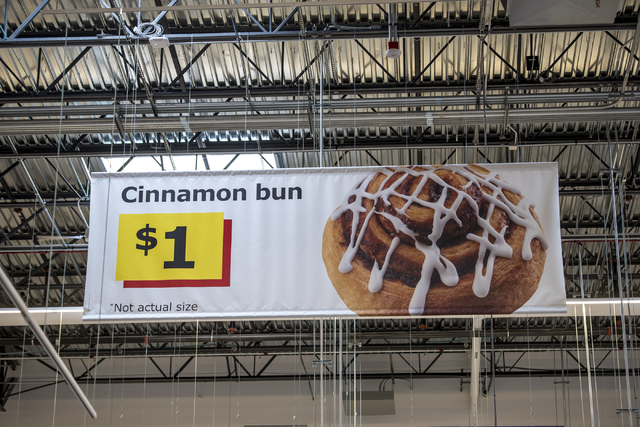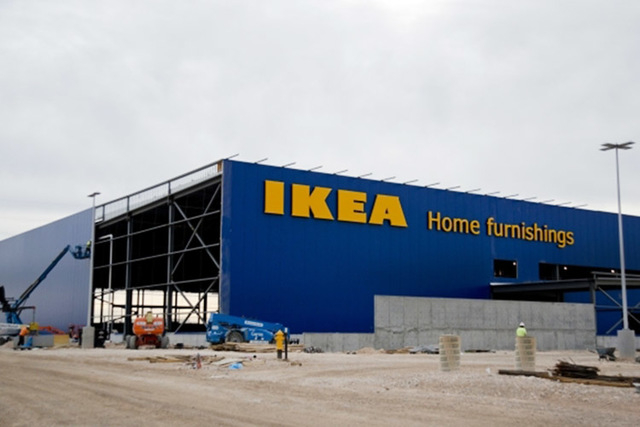 The Las Vegas Valley is officially 18 days closer to experiencing IKEA's first Southern Nevada location.
To gear up for the Swedish retailer's upcoming grand opening on May 18, here are 18 things to look forward to when the store opens:
Early open house events
To help hold off your IKEA fever for a bit longer, IKEA will have an interactive room display during its "Öppen House" event on May 6-8 and May 11-15 at the downtown Container Park.
Swedish meatballs galore
Because when in Rome — or in this case, IKEA — you have to try the store's staple Swedish meatballs.
The big blue bags
This is partially a heads up. Bags are not free with purchases at IKEA. Instead, to encourage you to recycle and reuse your bags, IKEA charges .99 cents for a giant blue plastic bag.
If you do a Google search, you'll find pages dedicated to tips on all the things you can do with the large bags. With that said, you'll see the bags come in handy from time to time.
Store maps
Have you experienced any other stores that have to offer store maps in order to help you find everything the store has for sale? And, to do one better, IKEA even has rulers and tiny pencils conveniently located around the store for guests use.
You can shop in peace and quiet
IKEA offers a free supervised "Småland" play area for parent's to drop their children at while they're shopping.
Everything you never knew you needed
With (almost) everything being on the inexpensive side, you talk yourself into buying so much because you "need" it.
Assembling everything you purchased
Now that you've loaded your cart to the brim with all the things you've needed your entire life, it's now time to go home and put them all together.
The genius food carts
When you purchase multiple plates of food from the IKEA restaurant, you don't have to juggle all the plates on your way back to your seat. Instead, IKEA has carts that were made specifically to slide your tray in and push with ease.
Easy recycling
To make recycling as easy as possible for guests, IKEA outlines exactly which products can be placed in each bin. And, it's not just for trash that you accumulate during your shopping trip. You can actually bring items from home and discard them at IKEA.
There are a lot of totally random items throughout the store
This could also be filed under the "everything you never knew you needed" category. These containers that are shaped like dogs are a prime example of both extremely random and things you definitely "need" in your life.
IKEA encourages guests to try before they buy
Considering you have to assemble almost everything you purchase, IKEA is arguably a very hands-on store. Meaning, IKEA isn't the type of store where you're encouraged to look with your eyes only.
"Family" member discounts
Each month, IKEA chooses several items across its entire product range that will be on sale for "Family" members only. In addition to discounts on home goods, IKEA also offers members free coffee or hot tea and discounts on food — for example: buy one get one free frozen yogurt cones. To sign up for a free IKEA "Family" membership, head to: http://info.ikea-usa.com/family/en-us/benefits
The colorful wall of Swedish candy
Looking through everything IKEA has to offer can get overwhelming. When that happens, bust out your trusty store map and head over to the wall of Swedish candies. Don't judge the candies just by the crazy names that you've likely never heard of, because they're pretty tasty. If anything, just admire how in sync all the colors are.
IKEA is great for daydreaming
The IKEA Marketplace is on one level and all the showrooms are on another. While you stroll through all of the perfectly put together rooms, feel free to daydream about what your incredibly well-organized walk-in closet would look like if, you know, your house was an IKEA store.
Grocery shopping at IKEA
Along with IKEA's cool home furnishing items, they also have a mini-grocery store. You can purchase all kinds of Swedish delicacies ranging from frozen bags of its popular meatballs to bottles of Lingonberry juice.
There's a last chance clearance area
The prices at IKEA are pretty inexpensive. However, there's a section in the store where prices are even lower — the clearance area. In this section, you'll find even more random items than you do when browsing the regular Marketplace. Everything from beds to cookie cutters.
IKEA is full of helpful signage
In addition to the hard copy maps for guests, IKEA also has road map-type signs placed throughout each level of the store.
Likewise, IKEA's signage tries to warn customers before they experience the inevitable — having their hands completely full with items.
Lastly, ice cream
After you've had breakfast (maybe lunch, too) and strolled all throughout the store, finish off your trip to IKEA with a soft-serve ice cream cone at the cafe.
Contact Caitlin Lilly at clilly@reviewjournal.com. Find her on Twitter: @caitielilly_
RELATED
Solar array atop IKEA's new Las Vegas store complete
Pre-opening tour Las Vegas Ikea answers fans' questions – VIDEO
IKEA begins hiring for 300 jobs at new Las Vegas store