AEG-MGM arena project to break ground May 1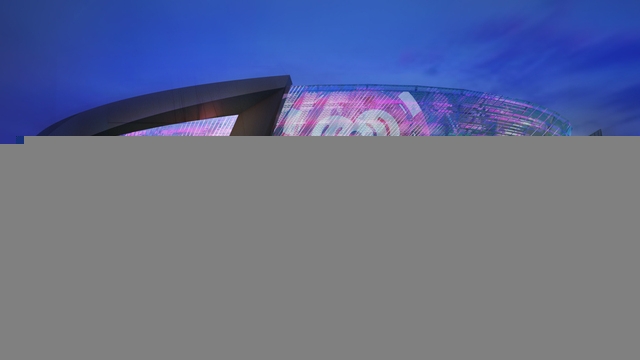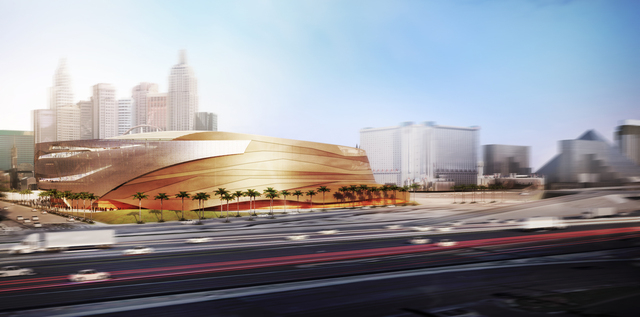 Entertainment powerhouse company AEG and MGM Resorts International — partners on a $350 million, 20,000-seat arena behind New York-New York on the Strip — plan to move the first chunk of earth for the project at a groundbreaking ceremony set for May 1.
Proposed arena projects have come and gone in Las Vegas the past decade, but this AEG-MGM arena plan has legs — and apparently shovels and then bulldozers, too.
Site preparation work has begun and demolition of buildings on the 14.5-acre site is set for mid-May.
The arena site is behind the New York-New York parking garage, on the north side of Tropicana Avenue with the arena's west side sitting near Frank Sinatra Drive. The arena, plus 80,000 square feet of shopping, a park and plaza, will be on the east side of Interstate 15.
Populous, a Kansas City, Mo., architectural firm hired by AEG and MGM, has designed the building, which will have a 5.4-acre presence
The arena has a projected opening of spring 2016, said Tim Romani, president and chief executive of Denver-based ICON Venue Group, the project manager. Construction is expected to take 22 months.
AEG operates more than 100 sports arenas worldwide, including the Staples Center in Los Angeles.
This arena will open without an NBA or NHL tenant because AEG and MGM plan to line up programming such as concerts, MMA fight shows, sports events, award shows and boxing matches. It will be built to NBA and NHL specifications in the event a major-league team chooses Las Vegas as its home.
The city of Las Vegas is working on arena proposal for Symphony Park, but the financing for the proposed venue is not lined up.
The AEG-MGM arena will feature lots of high-end premium seating and outdoor balcony areas, ranging from suites for two to four people to clubs for more than 100 guests. Fans will enter the main entrance from a vast plaza.
The entrance will feature a glass facade and video overlay nearly 12 stories tall.
Contact Alan Snel at asnel@reviewjournal.com or 702-387-5273. Follow Snel on Twitter at @BicycleManSnel.