App lets bowlers track and share scores and stats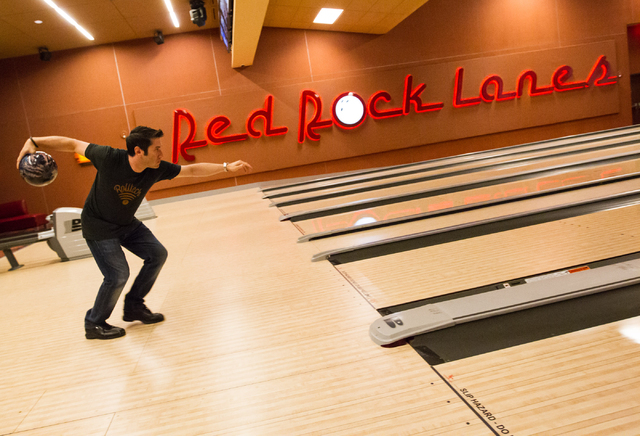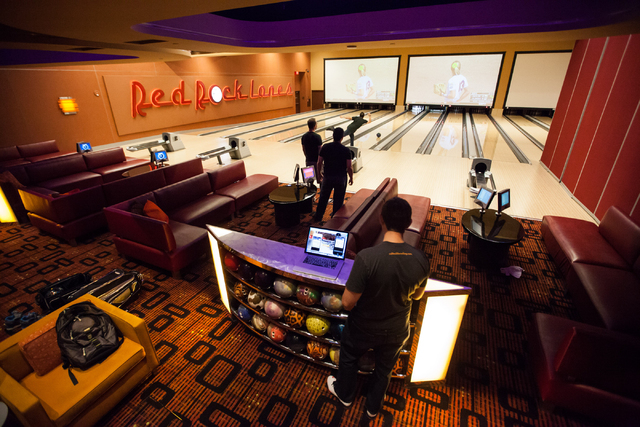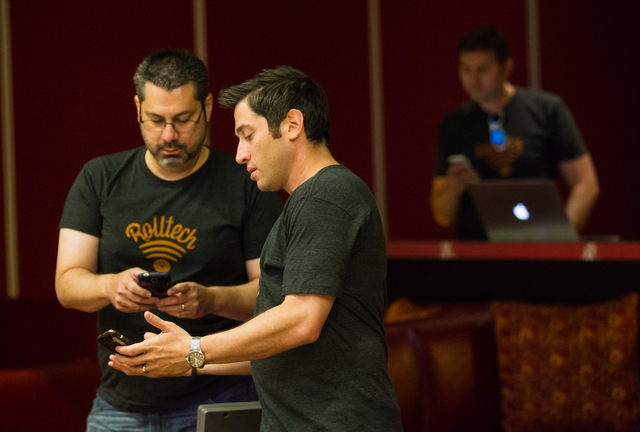 On lane 25 at Red Rock Lanes a few years ago, it came to him.
Passionate bowler Rich Belsky wanted to track his improving scores digitally. How about creating an app that tracks bowling scores in real time by tapping into bowling centers' scoring systems and sharing stats with fellow pin pals?
Enter Rolltech, an app launched by the 35-year-old Belsky, a once-aspiring sports agent and former poker magazine writer who is selling bowlers on the app's features.
Rolltech, fueled by 15 investors and about $1 million in startup costs, has partnered with 10 bowling centers in six states, including bowling alleys at Red Rock Resort, Sunset Station and South Point in Las Vegas. The other participating states are Illinois, Ohio, Michigan, California and Washington.
Rolltech is expected to soon grow to 13 bowling centers in seven states, with the goal of reaching 60 bowling centers in 15 to 20 states by year's end, Belsky said.
The app's premium version, Rolltech Pro, costs $4.99 a month or $50 a year. It tracks a user's bowling scores, lets users draw free prizes for high bowling scores above their averages and provides two free games a month at participating centers. The two free games usually would cost more than the $4.99 monthly fee, Belsky pointed out.
Rolltech's goal is to score 200 paying customers at each of the 60 centers by the end of the year, Belsky said.
The app is free to download. Bowling centers, which also don't pay anything to participate, can use a portal to see Rolltech users in the facility and offer them promotions, Belsky said.
Belsky said the app's beauty is that bowling friends around the country — or even the world — can create virtual leagues.
"You can play teams around the globe," he said.
Rolltech has six full-time employees or contractors, including Rick Duggan, the company's chief technology officer and former Zappos employee.
Belsky buys into Zappos' mantra of customer service and close relationships with business partners. The Downtown Project's VegasTechFund is an investor, along with some poker players, Belsky said.
Belsky, who has a 199 bowling average, grew up in Lancaster, Pa., and has undergraduate and law school degrees from the University of Pittsburgh. He has lived in Las Vegas for 10 years and just bought a house downtown.
At Red Rock Lanes in late May, Belsky showed the app to two bowlers. Each gave it a thumbs up.
"I like the statistics part of it," said Martell Gamble, 26, of Las Vegas. "You're able to look at your mobile device and see your stats."
Contact reporter Alan Snel at asnel@reviewjournal.com or 702-387-5273. Follow @BicycleManSnel on Twitter.