Betting on the Oscars, Grammys or Emmys may be a longshot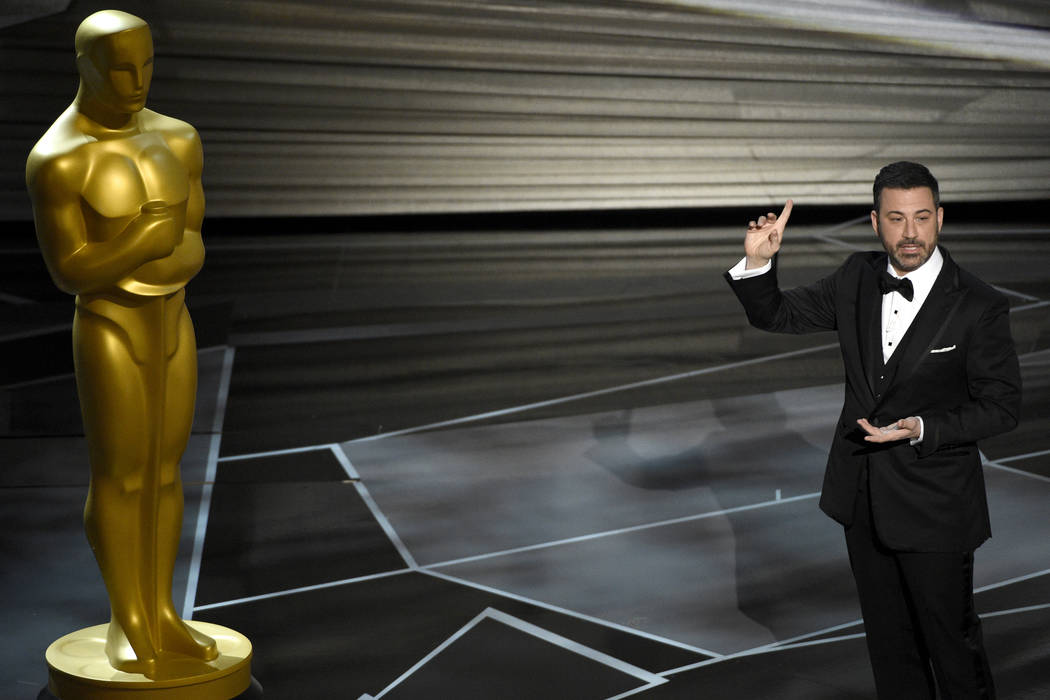 If you've ever thought about betting on who wins "Survivor" or "Dancing with the Stars," take heart: The door remains open.
But producers of the shows apparently don't want to walk in.
Creating a list of pop culture events eligible for sports book wagering was discussed last week at a workshop meeting on updating Nevada's sports-betting regulations.
The state Gaming Control Board took about an hour of testimony and some written submissions and will further crystalize proposals that it could take to the Nevada Gaming Commission for consideration by the end of the year.
The board is doing its part to keep Nevada bookmaking competitive as more and more states get into the sports-betting business. On the day of the meeting, New Mexico became the sixth state to allow sports betting, joining New Jersey, Delaware, Mississippi, West Virginia and Nevada.
The Nevada Resort Association, which represents most of the companies that have sports books, pitched the idea of developing a list of non-sporting events for which bets potentially could be taken — the Oscars, Grammys, Emmys, etc.
Regulations currently let sports books petition the board to allow such bets to be taken, but no one has ever gotten to the point of actually taking bets on these events. Some bookmakers do post odds for the Academy Awards for fun, but books haven't taken wagers on them.
Under existing policy, a bookmaker would have to make a formal request to the board at least 30 days in advance of the event. That would give board investigators the opportunity to vet the entire process of how a winner is selected, how votes are tallied and where that information is stored.
"It's a matter of who has access to the data and how that data is shared," said board Chairwoman Becky Harris. "The applicant has to prove there's integrity in the process because we must assure the public that an event is honest, fair and open."
Harris indicated that so far there has been no action on entertainment events and reality-show competitions primarily because the producers of those shows don't particularly want the public gambling on the outcome. They aren't compelled to respond to Control Board investigators' inquiries, so there wouldn't be enough integrity assurance to allow odds to be posted.
Harris said the opposite problem appears to be occurring for another betting proposal — esports. While many proponents of esports competitions would love to see wagering on major video-game tournaments, there hasn't been much demand from the betting public.
Harris said other issues associated with creating a standing list of entertainment events for betting involve who would monitor potential changes in the methods by which votes are tabulated, secured and distributed. If something changes, who would alert regulators and how should they respond?
Harris indicated that the board wants to see Nevada books succeed with new events on which to bet, but her budget doesn't provide for investigators spending all their time vetting the integrity of the multitude of entertainment competitions that exist.
Elections will continue to be prohibited from betting. European books take bets on prominent elections all the time, but state policy would continue to ban wagering on them under the current amendment proposals.
Imagine the uphill fundraising battle a candidate would face if bookmakers posted long odds on his or her success.
That's why there's no need to place our democratic process into the hands of gamblers.
Contact Richard N. Velotta at rvelotta@reviewjournal.com or 702-477-3893. Follow @RickVelotta on Twitter.