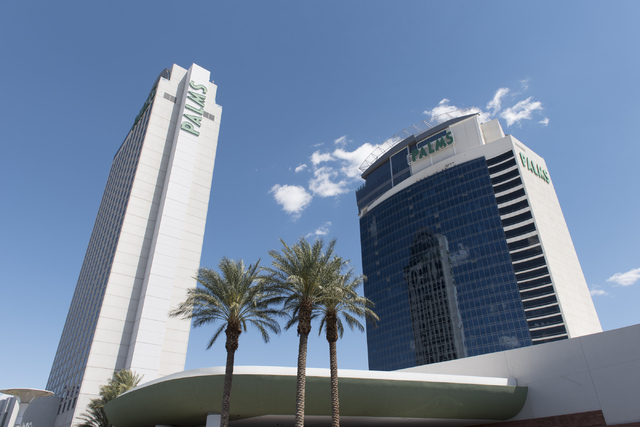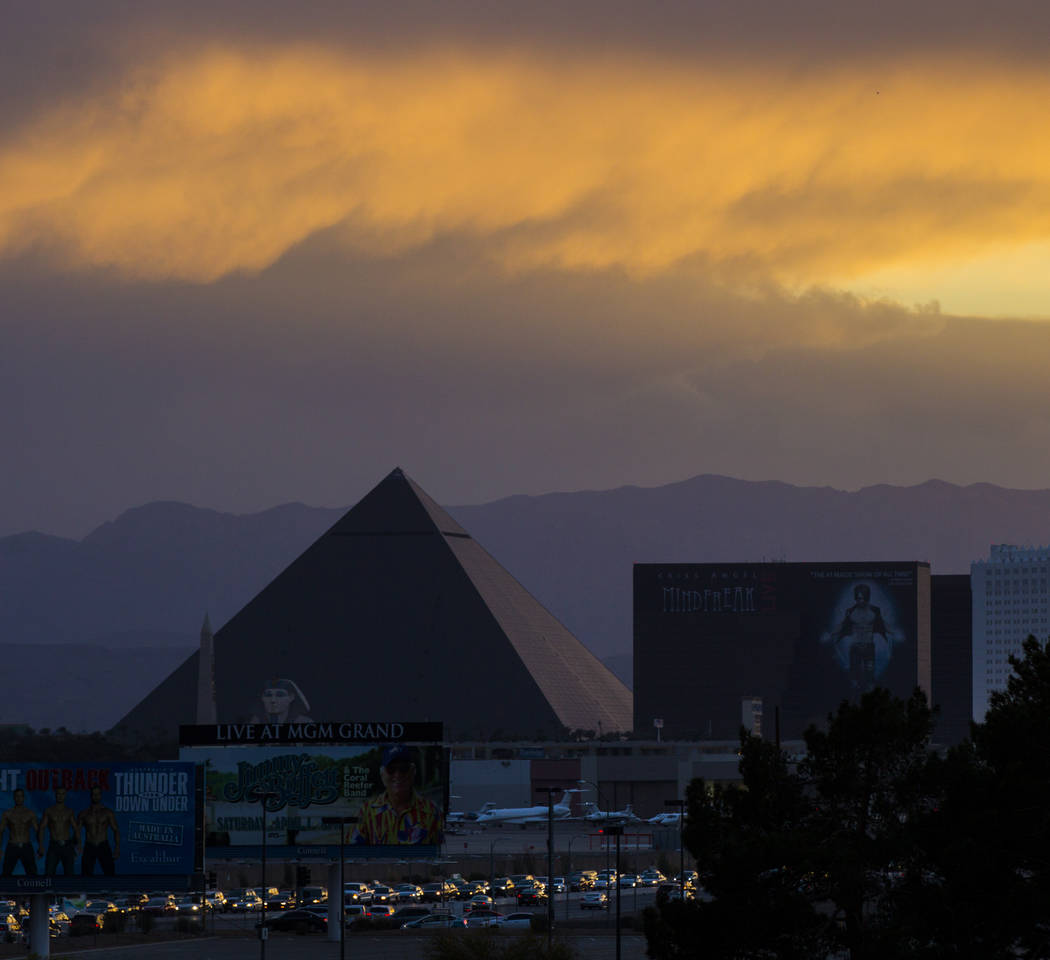 You may have missed it, but Station Casinos is building a new resort.
Well, sort of.
The company that brought us Palace Station, Sunset Station, Texas Station and Santa Fe Station — but not Main Street Station — is putting a total of $485 million in improvements into the off-Strip Palms resort through the next year.
That's more than it cost the old Circus-Circus Enterprises Inc. to build Luxor in 1993.
Station executives are using a formula adopted in the late '90s and early 2000s to develop amenities that will attract a demographic willing to spend money on experiences, even if they don't drop any coin in the casino.
That appears to be the case at the Palms, which opened 16 years ago this week as a place to see and be seen.
A new nightclub to be operated by Tao; a year-round dayclub pool that can hold 5,000 at a time, also managed by Tao; four new restaurants, including two with celebrity chefs making their Las Vegas debuts; 60 new hotel rooms in previously unused space; the renovation of 282 rooms and suites; a new spa with 16 treatment rooms; a refresh of the 2,600-seat Pearl Theater.
All of that's on top of the casino makeover, new cafe, a new rooftop social club and a makeover of the movie theater complex that is already done or near completion.
When the Maloof family opened the Palms, there was considerable buzz about a suite with a bowling alley and another with a basketball court. It made lots of headlines.
At that time, Station execs were minority partners in the venture, and they liked what they saw. Station acquired the Palms in May 2016 for $313 million.
Now, the company was ready to confirm some of the long-rumored details of the makeover and Chairman and CEO Frank Fertitta III, who rarely talks on behalf of the company, added a few comments when executives with parent company Red Rock Resorts spoke with analysts in a third-quarter earnings call last week.
"We were partners in this property for nearly 10 years," Fertitta said. "We have a history of understanding what the Palms property is capable of doing. It lacked a lot of tender loving care.
"But it's basically going to be a completely new property with all these new amenities and offerings," he said. "With our experience at Green Valley Ranch, the Palms and Red Rock (Resort), we're able to triangulate what we believe our returns are going to be based on the location of this property."
Fertitta and his executive team said they're going to attempt to market to both locals and tourists — a tough combo when you consider locals loathe some of the headaches the Strip offers.
But Fertitta sees a bright future because of the location of the Palms as well as his flagship Palace Station, which also is undergoing a massive makeover.
"I think we're very confident with what we're doing at both Palace Station and the Palms, given their location along the I-15 corridor and the middle of Las Vegas, with what's going on with the Las Vegas Convention Center and the new Raiders stadium," Fertitta said. "Las Vegas tourism is outperforming almost every domestic gaming market there is. Same with the locals market. These properties are going to be able to cater to both the tourist market and the locals market, and we feel good about it."
Fertitta said he is enthused for his company once the "new" properties are finished by the end of 2018 because in addition to having them, he hasn't had to sell other assets that could play a role in the company's long-term future.
"We're going into 2019 with a great economy and a growing population and guess what? We still own and control the Durango site (in southwest Las Vegas), the Wild Wild West site (on Tropicana Avenue west of I-15); we have four or five other development sites here in the Las Vegas market, two in Reno and a Native American opportunity in the pipeline in Fresno, California," he said. "So I think the company is well-positioned going into 2019 with these two fully renovated properties in the center of Las Vegas and still control our own destiny."
Will locals buy into the new Palms and Palace? It's too early to tell.
But at least the parking is free.
Contact Richard N. Velotta at rvelotta@reviewjournal.com or 702-477-3893. Follow @RickVelotta on Twitter.