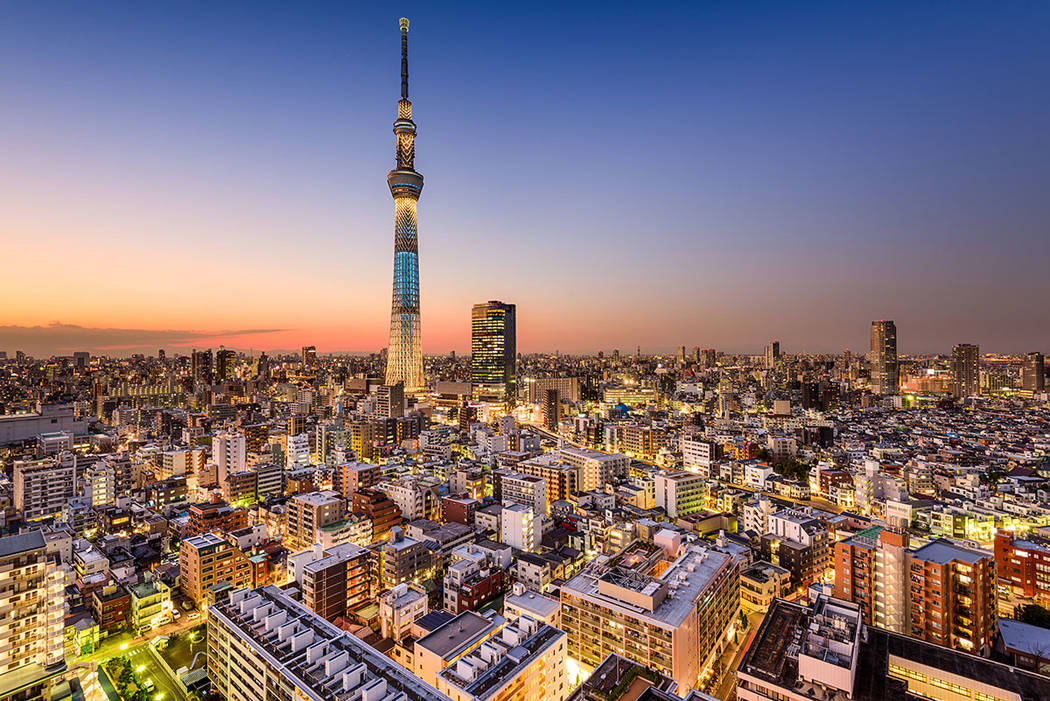 Ever since Japan's parliament approved legislation that would establish some form of casino gambling in that country, companies worldwide began angling for some way to get a piece of the action.
The National Diet determined that it would work through 2017 to establish the gaming ground rules. How many casino resorts? Where would they be located? And, most importantly to the companies, who would operate them?
Several of Las Vegas' big industry players sent representatives to Japan to lobby their policymaker friends.
It sounds like that didn't work.
Reports from Japan now indicate lawmakers are embarking on a conservative path that at best won't make commercial casino operators happy and at worst could result in them walking away from what has been described as one of the greatest financial opportunities the industry had ever seen. Operators were talking about investments of $10 billion, but potential revenue of $25 billion annually.
"Any of us who are involved in Japan see the potential," said Alan Feldman, executive vice president of MGM Resorts International, one of the companies vying to build a resort in Japan. "We've just got to have legislation that permits that to happen."
Grant Govertsen, a gaming analyst with Las Vegas-based Union Gaming, broke it down in an extensive report about the latest turn of events. He identified eight issues hindering the process, but one big focal point is Japan's fixation with Singapore.
When Singapore set the rules for establishing two resorts that opened in 2010, it set a maximum casino floor size of 15,000 square meters — roughly the size of Mandalay Bay's casino floor.
But as Feldman and Govertsen point out, Singapore is home to 6 million people while Tokyo — one of the likely casino sites in Japan — has 35 million.
"Simply put, the math just doesn't work with such a size constraint," Govertsen said in his report.
If a 15,000-square-meter maximum is established in Japan, the high cost of land acquisition, construction and operations in that country would make it unfeasible for investment.
"They're almost, without intending to, enforcing a slot-box kind of mentality, which is far worse and isn't going to meet their objectives which relate to tourism and investment," Feldman said. "They're not going to get what they think they're going to get."
Japan also is considering another idea imported from Singapore: restrictions on admission by locals. It could be an admission fee charged to local residents or it could be limited visits. In Singapore, it costs local residents about $100 to enter the city's two casinos over an entire year.
One of the issues that emerges with a steep admission fee is that it has the potential to encourage compulsive gambling behavior as players try to chase what's perceived as a loss.
Ironically, Japan's policymakers are expecting operators to develop comprehensive problem gambling programs if they win a concession.
Japan wouldn't be the first country to trot out a plan for economic development through integrated resorts with casinos. South Korea and Vietnam have tried and failed.
But Japan is supposed to be different and an enormous opportunity. It begged this question from Govertsen in his report: What would happen if Japan threw a request for proposals and nobody came?
Contact Richard N. Velotta at rvelotta@reviewjournal.com or 702-477-3893. Follow @RickVelotta on Twitter.