Let's call daily fantasy sports what it is — gambling
November 17, 2015 - 2:31 pm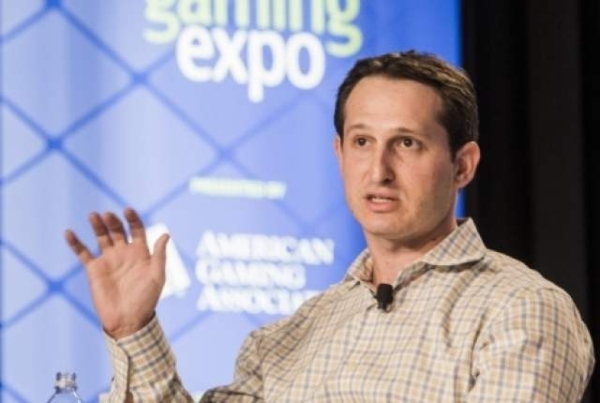 The debate that DraftKings and FanDuel never wanted is taking place.
At this juncture, the winning argument is that daily fantasy sports is gambling and not a game of skill.
Nevada gaming regulators, based on an attorney general's opinion, said in October daily fantasy was sports wagering under the state's gambling laws. New York's attorney general reached that conclusion last week. At least a dozen other states appear ready to weigh in with similar sentiments.
Boston-based DraftKings and New York-based FanDuel, the two largest daily fantasy companies — valued recently at more than $1 billion each — are bleeding investors and watching revenue dry up faster than the San Diego Chargers' playoff chances.
"These past six to eight weeks have been tumultuous for anyone involved in the daily fantasy sports industry," said Eilers Research gaming analyst Adam Krejcik, admitting that an update he produced on the business last week "may be outdated in a matter of days."
New York constitutes nearly 13 percent of all daily fantasy sports users, according to Krejcik.
That's the primary reason DraftKings and FanDuel wanted a New York judge to stop Attorney General Eric Schneiderman from shutting them down. The sites didn't get a temporary restraining order, but will have a full hearing next week.
If DraftKings and FanDuel lose New York, it could be game over.
"We believe the attorney general's view of this issue is based on an incomplete understanding of the facts about how our business operates and a fundamental misinterpretation and misapplication of the law," a DraftKings spokesman said in a statement.
Previous actions by DraftKings and FanDuel, however, are haunting the companies.
In September, DraftKings CEO Jason Robins told a Global Gaming Expo audience in Las Vegas the activity was a game of skill, similar to chess or like playing the stock market. It takes skill to make money, he said.
Poker is often described as a game of skill. Blackjack requires some skill-based elements. The outcomes, however, are ultimately determined by the luck of the draw.
The same is true with daily fantasy sports. You can research a quality NFL lineup, but you can't account for Green Bay's Eddie Lacy blowing out his hamstring on the Packers' opening drive.
The sites have all but admitted they're gambling. In August, United Kingdom gaming regulators licensed DraftKings. FanDuel recently applied in the United Kingdom for a license as a "gambling software" company.
The fantasy sports industry claims to be exempt from the 2006 Unlawful Internet Gambling Enforcement Act, which outlawed payment processing for online gaming. But that notion is unraveling. In October, the former Iowa congressman who drafted the legislation told the Associated Press' Tim Dahlberg it was "sheer chutzpah for a fantasy sports company to cite the law as a legal basis for existing."
Daily fantasy sports even lost Joe Namath. The Hall of Fame quarterback, interviewed on CNBC in October, said he didn't agree with the game of skill argument. "Do they have to pay something to play?" Namath asked. "And do they win something? It's gambling."
So here's an idea. Let's call daily fantasy sports what it is — gambling — and move forward. Nevada never said the activity was illegal, just that operators needed to be licensed.
The problem is regulation. DraftKings and FanDuel haven't filed for gaming licenses in Nevada. Then again, the sites would only be able to attract players located in the lightly populated Silver State. To go across state lines requires a change in federal law.
The 1992 Professional and Amateur Sports Protection Act (PASPA) limits sports wagering to four states, including Nevada. New Jersey wants regulated sports betting in Atlantic City casinos and the state's racetracks. The matter is in front of the 3rd Circuit Court of Appeals. Ultimately, the fate of PASPA could be decided the U.S. Supreme Court.
The Washington, D.C.-based American Gaming Association is seeking "a rational alternative" to the nation's sports wagering laws.
PASPA isn't working. The AGA estimates Americans wager close to $140 billion on sports with illegal bookies and unregulated off-shore betting websites. The AGA will spend 2016 exploring regulation and consumer protection ideas, but it won't call for PASPA's repeal, at least until after Sen. Harry Reid, D-Nev., retires at end the next year. The Senate minority leader is a proponent of PASPA and out of respect for Reid, gaming will avoid PASPA.
Daily fantasy sports will be included in the study. The two industries could work together on a solution, as long as the daily fantasy sports folks admit the activity is gambling.
Howard Stutz's Inside Gaming column appears Wednesdays and Sundays. He can be reached at hstutz@reviewjournal.com or 702-477-3871. Find on Twitter: @howardstutz