MGM trying new policy allowing selfies, short videos in casinos
Updated June 11, 2023 - 7:59 am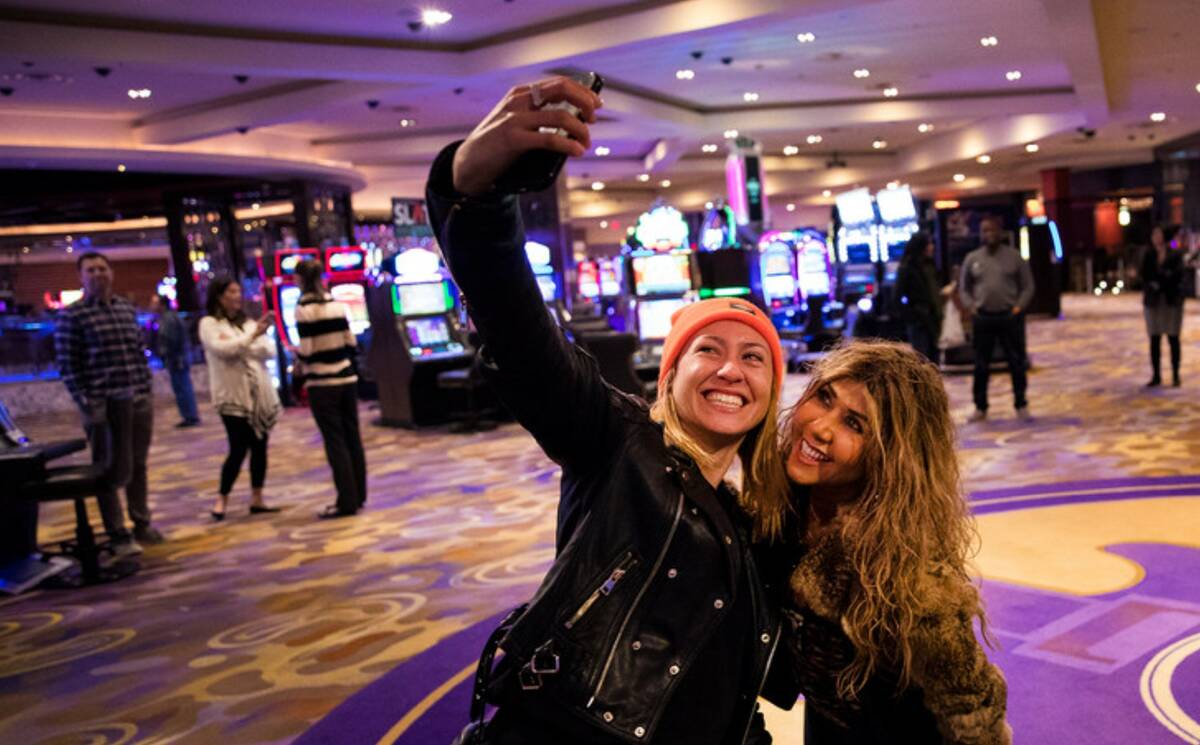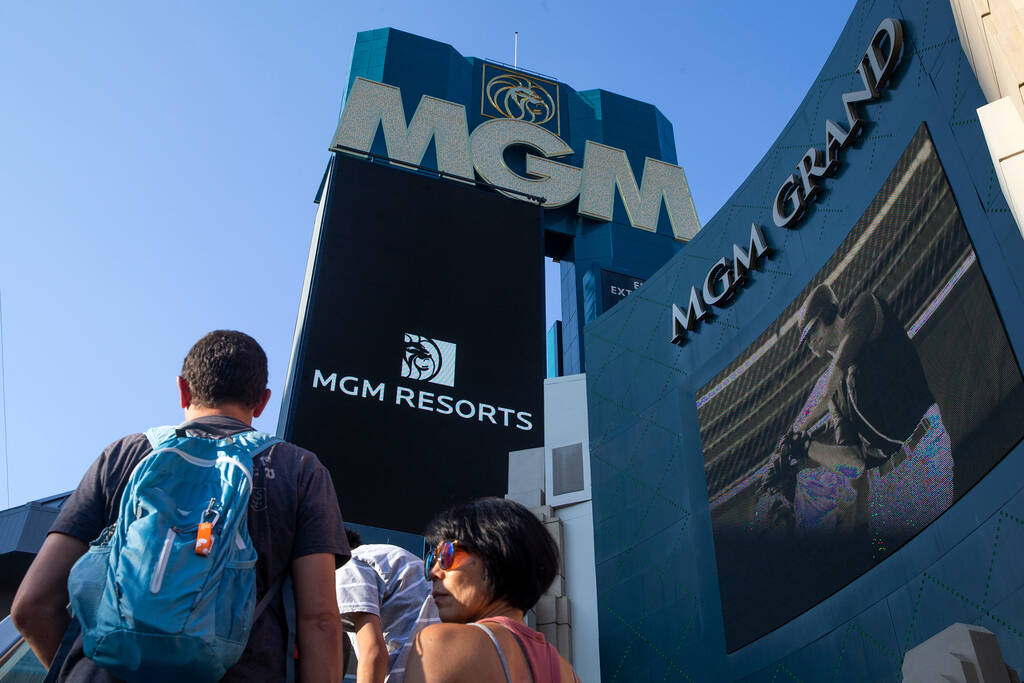 It's well established that casino companies have been looking for ways to entice younger players into their gambling halls.
They've tried offering new games, establishing special zones within the casino with music and a vibe that appeals to the younger crowd and serving food and drinks that connect more with Gen X'ers, millennials and Gen Z'ers than baby boomers and the Silent Generation.
The Pew Research Center reported in 2018 that the population of the millennial generation had surpassed baby boomers, and casino companies since then have been seeking the secret to attracting younger people to their properties. The answer has been building nightlife and pool dayclubs to at least draw them in with the hopes that a casino's energy will entice them into playing.
Now, MGM Resorts International is trying a policy for those who are seemingly inseparable from their phones and social media. It's a new guest photography, filming and streaming policy.
"Our filming and streaming policies are designed to enhance our guests' experience as they play slot machines, table games and poker while minimizing disruption to our guests and the normal operation of our casino," the MGM policy says.
"We're thrilled to see the excitement of our players as they enjoy our gaming options and strive to be a social media-friendly environment. However, we are mindful of the privacy and safety of all our guests, and our policies reflect that balance."
At MGM's nine Las Vegas casino properties — MGM Grand, Bellagio, Aria, New York-New York, Excalibur, Luxor, Mandalay Bay, The Cosmopolitan of Las Vegas and Park MGM — guests can take selfies and short videos of themselves playing slot machines, table games and poker for personal use. If the policy succeeds, the company may take it to casino resorts in other cities.
It obviously will be easier to capture content at slot machines but more challenging at table games, where filming could slow down the flow of the games.
Gone are the days when filming in a casino was frowned upon.
But MGM's new policy does have restrictions, and the company's challenge now is to monitor the practice and make sure some guests don't cross the line of what's allowed and what isn't.
A representative of MGM said all guests must be mindful of others. Recordings that disrupt the guest experience or the normal operation of the casino are examples of recordings that are prohibited. MGM officials will determine if a guest's recording is disruptive and may limit or deny current and further recordings by the guest.
Tripods, lights or other camera assists will be too disruptive to allow.
Also, each game type has its own set of rules.
Guests playing a slot machine may take photos and short video clips of their own slot play with their own personal devices. The photos and videos captured must be for the guest's personal use only. Prior approval is required for livestreaming and long videos of slot play.
At the discretion and direction of the casino's table games staff, guests playing at a table game may take photos and short video clips of their own hands with their own personal devices. Likewise, at the discretion and direction of the poker staff, guests playing at a poker table may take photos only of their own play with their own personal devices. Livestreaming is never allowed in a poker room.
There's a broad policy when it comes to who's in a photo or video. Guests are restricted to showing themselves and not the casino staff or other guests because of privacy concerns.
It's too early to tell how successful the new policy will be.
The Las Vegas Convention and Visitors Authority has had great success piggybacking on content delivered by guests and social media influencers in its efforts to attract more visitors to Las Vegas at low cost. Of course, the kind of fun filmed by people is different from the casino floor. With the wide array of activities in Las Vegas, it's easy to shoot and post images from sporting events, restaurants, tourist attractions and in public spaces.
Watch for other companies to follow MGM's lead and allow some selfies and videos from casino floors across town.
Contact Richard N. Velotta at rvelotta@reviewjournal.com or 702-477-3893. Follow @RickVelotta on Twitter.