New Jersey could become top sports-betting market in US, expert says
Updated September 15, 2018 - 4:44 pm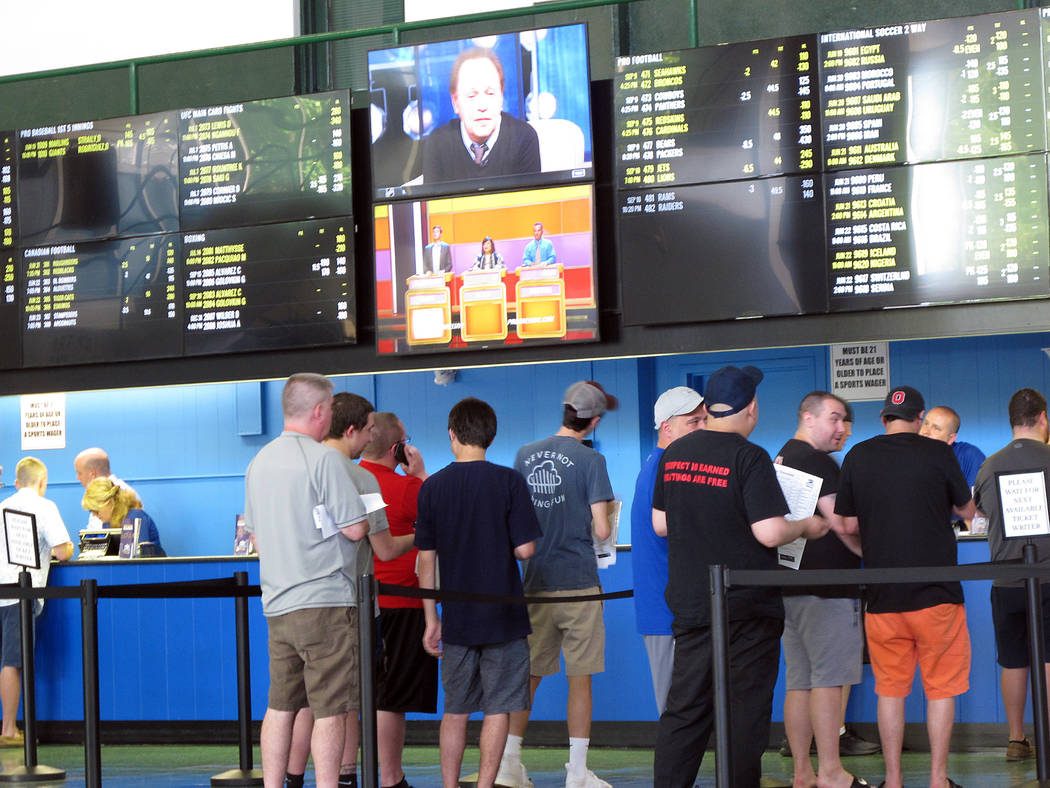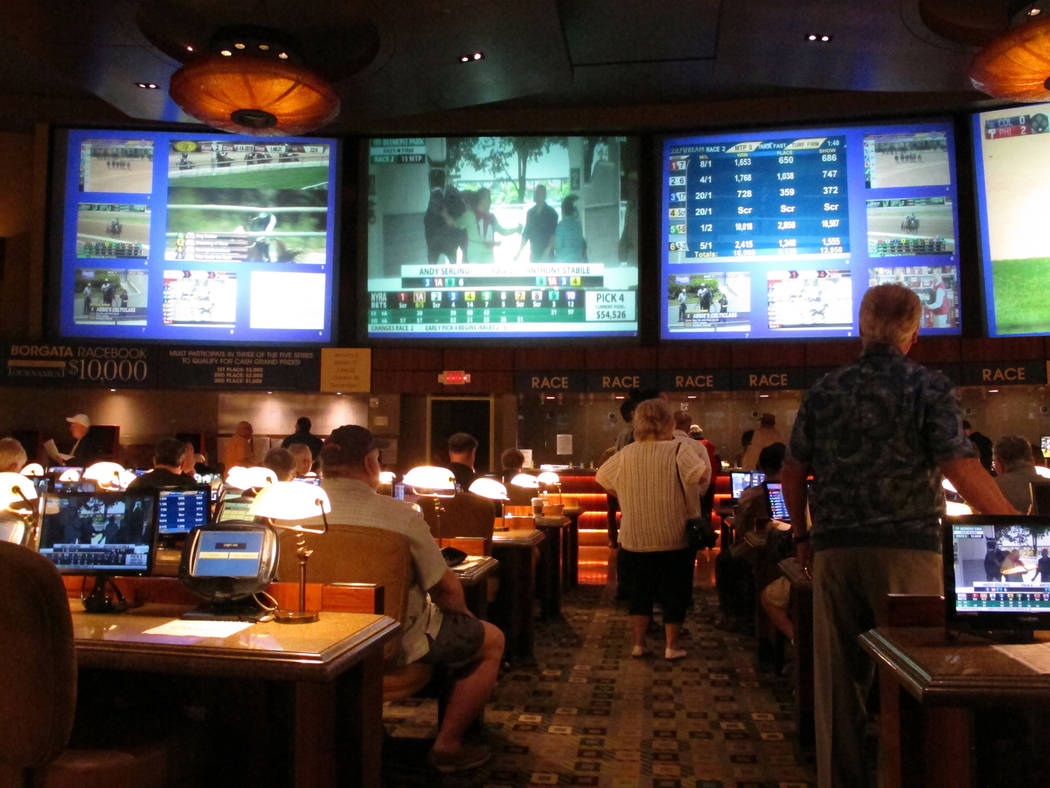 Could New Jersey really surpass Nevada as the top sports-betting market in the nation?
Say it ain't so!
That's one of several projections made by Adam Krejcik, who heads analysis for the California-based Eilers & Krejcik digital and interactive gaming universe.
The gaming industry has come a long way since Nevada blazed a trail more than a decade ago for gambling with real money over the internet.
Krejcik said he believes the industry is ready for more technological leaps and shared them last week in a presentation at the EGR U.S. Power Summit in Miami. Some of his forecasts and predictions illustrate how the gaming industry is pushing the envelope with new opportunities to generate revenue. And state governments are responding favorably as they see the potential for new tax dollars.
Much of what we're seeing in the United States began when Nevada lawmakers approved legislation directing regulators to establish rules for server-based gaming in 2006. Quite simply, it was the oversight of computer systems that could make changes on slot machines across a casino floor from a single server.
Server-based gaming led to remote play: using mobile devices to play games from a public area within a casino with a cellphone or tablet.
In 2011, the Nevada Gaming Commission changed regulations that led to playing online poker within the state's boundaries. It wasn't long before Gov. Brian Sandoval, a former Gaming Commission chairman, signed compacts with other states allowing poker players in Delaware and New Jersey to play against Nevadans.
As the precision of geolocation technology evolved, remote betting on sports emerged within the state.
With the push to repeal the Professional and Amateur Sports Protection Act leading to other states moving toward sports betting, leaps in technology advanced rapidly.
Krejcik's presentation in Miami identified advancements in four areas:
Social casinos. The play-for-fun model is popular because no money is exchanged, so casino games can appear on multiple platforms in states where gambling isn't legal.
iGaming. It's real gambling with real money with casino games and poker. Krejcik said state-by-state legislative adoptions are "painfully slow," but it's moving forward.
Sports betting. Online and mobile platforms available in Nevada are being rolled out in other states.
Emerging verticals. Daily fantasy sports, esports betting and skill-based games fall into that category.
Krejcik had several predictions for the digital gaming space, including the following:
— New Jersey's sports-betting market will surpass Nevada's by 2021. While Nevada has the more mature market, New Jersey's population will drive volume in the next four years. He projects sports-wagering revenue, retail and mobile, to hit $442 million by 2021.
— The year 2019 will be a make-or-break year for the National Basketball Association and Major League Baseball to make their case for a cut of gaming revenue through integrity fees or control over data. The American Gaming Association recently said the leagues should be satisfied that sports betting will attract more fan interest in games that they can monetize.
— Populous states such as Michigan and Illinois might bundle regulation of their iGaming and sports-betting products. Krejcik said he believes those states and Massachusetts and New York — which, together, represent about 15 percent of the nation's population — might go that route while other states will regulate them separately.
— Credit card companies are still rejecting payments on about half of the transactions involving iGaming deposits. Krejcik said he believes that will continue to be a drag on the industry, particularly in populous states.
Contact Richard N. Velotta at rvelotta@reviewjournal.com or 702-477-3893. Follow @RickVelotta on Twitter.