New Orleans readies smoking ban, but it won't happen here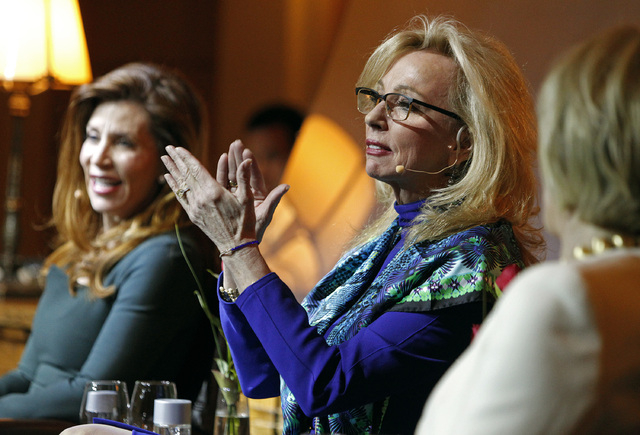 Caesars Entertainment Corp. can't seem to catch a break.
Next month, New Orleans will ban smoking in most public venues within Orleans Parish, including bars, hotels, sports stadiums and restaurants (where the activity has been curtailed since 2007).
Harrah's New Orleans is also on the no-smoking list.
Louisiana's only land-based casino — and its second largest gaming revenue producer — will soon become the state's only smoke-free casino.
And Caesars Entertainment isn't too pleased.
Last year, the ownership in Harrah's New Orleans was transferred to Caesars Growth Partners and the casino is not a party in the bankruptcy reorganization covering Caesars Entertainment Operating Co. So there is a slice of good news.
Still, hasn't Caesars suffered enough?
A lawyer for the Harrah's New Orleans told City Council members in January that gaming revenue could decline up to 20 percent because of the smoking ban, costing the city millions in tax dollars. Harrah's said the city would also see a decline of more than $500,000 in sales taxes.
The ban then passed unanimously.
Harrah's New Orleans is still hoping to win an exemption before public smoking is halted April 22. Jan Jones Blackhurst, Caesars Entertainment senior vice president of public affairs, said the company is crafting a proposal that make half of the casino's 115,000-square-foot gaming floor nonsmoking. Also, the facility's air ventilation system will be improved.
"We know people don't like smoking, but there is an impact on revenue when it's banned," Blackhurst said.
Caesars has experience with smoking bans being implemented in other states. Casinos in Illinois and Pennsylvania took a hit when those markets attempted to go smoke-free.
The company opened the Horseshoe Baltimore last summer, but the entire Maryland gaming market is smoke-free. Caesars built outdoor patios adjacent to the casino where gamblers can take a smoke break.
"I imagine there's a bit of an impact, but then again, there is no other alternative," Blackhurst said.
As for New Orleans, Caesars could make an argument for fairness. The other two casinos in what Louisiana considers the New Orleans market are located in nearby Jefferson Parish, which is unaffected by the smoking ban.
So far, Harrah's New Orleans hasn't found much sympathy from Boyd Gaming Corp.'s Treasure Chest in Kenner and Pinnacle Entertainment's Boomtown New Orleans in Harvey. The two casinos each produced less than one-third of the $26.2 million in gaming revenue collected by Harrah's New Orleans in January.
Harrah's was second only to Pinnacle's L'Auberge Lake Charles, which reported $28.4 million.
New Orleans City Councilman James Gray told the city's CBS television affiliate that the smoking ban would actually bring nonsmokers to Harrah's. He said the loss of tax revenue doesn't match the loss of lives attributed to smoking. One reason behind the ban was the health of the city's musicians who are exposed to second-hand smoke.
Blackhurst said she understood the concern, but hopes a compromise can be worked out. She said the tax dollars to the city from the casino revenue goes toward funding police and firefighters.
"A lot goes to the police for the French Quarter," Blackhurst said. "I'm sure the state will not be too happy."
Caesars officials told New Orleans city leaders gaming business could be lost to casinos in Lake Charles, Baton Rouge or Biloxi, Miss.
Harrah's New Orleans opened in 1999 at the site of the former Rivergate Convention Center. The property is near Canal Street and one block from the Mississippi River, and is within walking distance to the entrance of the French Quarter.
When Hurricane Katrina devastated Louisiana and the Mississippi Gulf Coast in August 2005, Harrah's New Orleans was slow to reopen. The porte-cochère served as the staging area for the New Orleans Police Department in the months following the storm. The casino was reopened for Mardi Gras in February 2006. A year after Katrina, Harrah's opened a 26-story, 450-room hotel tower adjacent to the casino.
Casino smoking bans are not unusual. Of the 23 states with commercial casinos, 18 outlaw smoking. Macau implemented a partial smoking ban in its casinos last year and is considering a full ban that would take place in 2016.
The challenge is for casino markets where smoking was commonplace and then banned.
Delaware's gaming market fell 11.3 percent following a smoking ban in 2002. Illinois casinos experienced a 20.9 percent revenue decline after the Smoke-Free Illinois Act was passed in 2007.
In Nevada, a voter referendum in 2006 banned smoking in all public places, including bars, restaurants and taverns. Casino floors were excluded. The law was amended during the 2011 Legislature to allow smoking in taverns that serve alcohol and food but don't admit minors.
There are often comparisons made between the nightlife in New Orleans and Las Vegas. A smoking ban won't be one of those similarities. What happens in New Orleans won't happen on the Strip.
Howard Stutz's Inside Gaming column appears Wednesdays and Sundays. He can be reached at hstutz@reviewjournal.com or 702-477-3871. Find on Twitter: @howardstutz.