Quarterly results offer IGT chief degree of vindication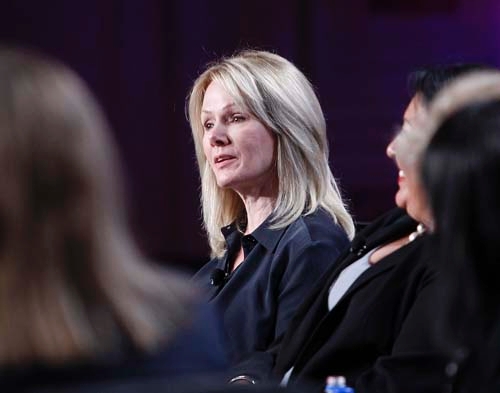 There are victory laps and then there are VICTORY LAPS.
International Game Technology Chief Executive Officer Patti Hart took the latter last month.
The slot machine manufacturer, which has corporate headquarters in Las Vegas and Reno, grew profits 26 percent to $78.2 million and revenues by more than 11 percent to $600 million during the second quarter, exceeding analysts' predictions.
IGT said sales of replacement slot machines grew 68 percent during the quarter ended March 31. Also, revenues from the company's social gaming franchise DoubleDown Casino increased 94 percent to $66.7 million.
"I think the quarter went a long way to negate the perception of DoubleDown," Hart said. "It's not being looked at as just a toy for the company. It's now a significant source of revenues."
Hart, IGT's CEO since April 2009, discovered how a positive quarter can change perception and turn around criticism.
Not only were investors pleased with the results, so were some of Hart's harshest detractors. In February, she survived a heated two-month proxy fight. The quarterly results helped smooth over any hurt feelings.
Hart said she received several emails congratulating her following the release of the company's quarterly results.
Among the words of encouragement were notes from those opposing her during the proxy fight, which resulted in a slight shake-up of the company's board of directors. One nominee supported by analyst-turned-investor Jason Ader, who led the proxy fight, won election to the board.
"We're moving forward and that's what is important," Hart said. "We have great momentum and the support of our investors. The quarter went a ways to moving us along."
Hart said DoubleDown, a social gaming application that has a large presence on Facebook, is now making believers out of its critics.
IGT was roundly panned for paying $500 million for DoubleDown in February 2011. Social gaming is typically free, but users can pay nominal fees of less than $1 to acquire additional gaming tokens.
Daily users of DoubleDown grew
25 percent in the quarter to more than 1.7 million players per day. Also, customers spent an average of 37 cents per day on the website, up from 24 cents per day in the same quarter last year.
Hart said analysts are starting to recognize DoubleDown's attractiveness.
IGT has made its library of game content available to DoubleDown and is releasing on average a new slot machine game a week to the social gaming site.
It's too early to tell, Hart said, how many social gaming players have been turned into casino customers by DoubleDown.
"We're early in that process," Hart said.
IGT is looking at the convergence of social gaming and online gaming with traditional land-based casinos in British Columbia, Canada as an example. The province, she said, has turned Internet customers into brick-and-mortar customers, and vice versa.
"Canada has created an opportunity we look to follow," Hart said.
IGT is also watching online gaming as it rolls out across the United States.
Hart said the company is focused on markets such as New Jersey, Delaware and Illinois, which are looking to launch all types of Internet gaming, rather than Nevada, which is poker only.
Something that is more broad-based fits our structure," Hart said. "Looking beyond poker is really our sweet spot. There will be some opportunities that fit our capabilities."
Analysts are also watching IGT's emergence in social gaming closely.
Credit Suisse gaming analyst Joel Simkins said IGT's active daily users should continue to increase, especially if the company's prediction of growing international users comes to fruition.
Janney Montgomery Scott gaming analyst Brian McGill said social gaming revenues are still just a small part of the IGT overall mix. But the interactive business comes with a high margin.
"This business is shaping up to be the one that could surprise to the upside in the long run and help the company begin to realize higher earnings-per-share growth," McGill said.