Caesars begins charging some guests for self-parking at Las Vegas properties
March 30, 2017 - 11:09 am
Updated May 15, 2019 - 4:03 pm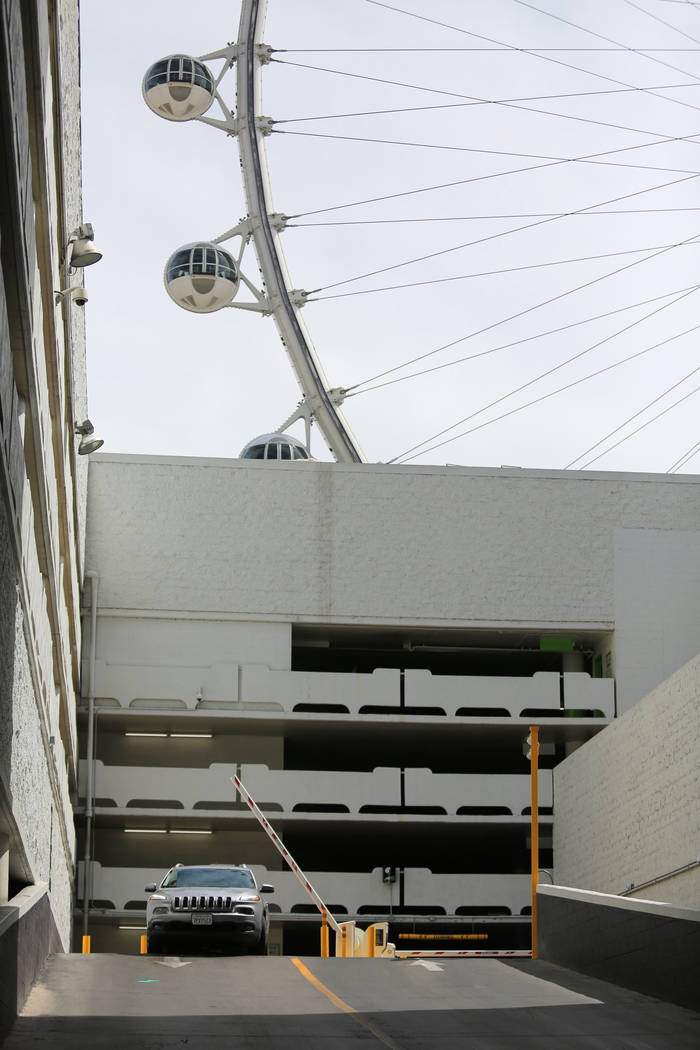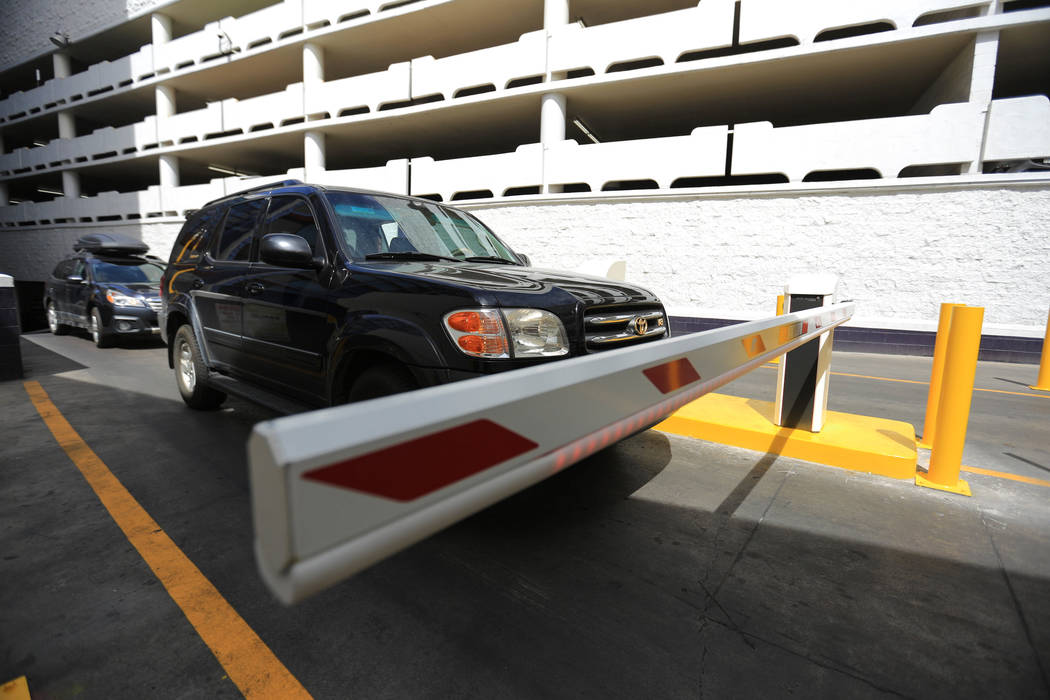 Hail Caesar, and pay him to park. Unless you're part of the Nevada realm, of course.
Caesars Entertainment began charging customers for self-parking at its Linq Hotel last week and will begin charging at Caesars Palace on Monday and at Paris Las Vegas and Bally's on April 6, a company spokesman said.
People with a Nevada driver's license are exempt from paying by scanning the barcode on the back of their licenses at the entry gate. In addition, parking is free for all customers for the first hour for people making a quick stop.
High-level members of the company's Total Rewards loyalty club — Platinum, Diamond and Seven Stars — also will be able to park free in valet or self-parking.
Unlike MGM Resorts properties where guests are able to pay a flat rate to park at any property, Caesars guests will have to pay extra if they move their cars to a different Caesars property.
The company plans to charge for parking at The Cromwell, Harrah's Las Vegas and the Flamingo, but hasn't set a timetable to start. No plan has been announced for self-parking at Planet Hollywood, which shares a parking garage with the Miracle Mile Shops. The off-Strip Rio property owned by Caesars won't have paid parking.
Caesars officials first announced the paid parking initiative in November and began implementing charges for valet parking over the past three months.
Caesars is the third Las Vegas company to charge for parking at Strip properties. MGM Resorts International started the trend in June and up until December allowed locals with Nevada licenses to park for free. Now, everybody except high-ranking M Life loyalty-card must pay.
The two Wynn Resorts properties began charging for valet parking services, but not self-parking, in December.
Downtown Las Vegas properties have routinely charged customers to park in their garages for years.
Rich Broome, executive vice president of communications and public relations for Caesars Entertainment, said in November the company had been planning details of its parking initiative for nearly two years. He said the company had received complaints from loyalty club customers that they had a hard time finding parking and the company determined that people were parking cars at their properties, then leaving for other casinos.
While the company has some revenue and spending projections for the parking initiative, it isn't making them public.
Broome said revenue generated by parking fees would be invested in LED parking guidance systems technology at various garages within the Caesars system. Details of which garages would be upgraded first and when haven't been determined, he said.
Contact Richard N. Velotta at rvelotta@reviewjournal.com or 702-477-3893. Follow @RickVelotta on Twitter.
RELATED
Caesars Entertainment's move to charge for parking rankles readers
Cosmopolitan of Las Vegas announces pay-to-park program
MGM Resorts' controversial parking policy still on local minds
Caesars parking charges
-At Linq, $5 for 1-4 hours, $8 for 4-24 hours of self-parking.
-Beginning Monday, at Caesars Palace, $7 for 1-4 hours, $10 for 4-24 hours of self-parking.
-Beginning April 6, at Paris-Las Vegas and Bally's, $7 for 1-4 hours, $10 for 4-24 hours of self-parking.
-At Caesars Palace, Bally's, Paris-Las Vegas, Planet Hollywood and The Cromwell, $13 for up to 4 hours, $18 for 4-24 hours for valet parking.
-At Flamingo, Harrah's and the Linq, $8 for up to 4 hours, $13 for 4-24 hours for valet parking.
-No timetable on the start of paid self-parking at Harrah's Las Vegas, The Cromwell and Flamingo.
-State residents park free by scanning Nevada driver's license.
-Total Rewards Platinum, Diamond and Seven Stars card holders park free.
-Hotel guests pay 24-hour rates, but don't pay for their check-out day.
-No parking charges at the Rio.