Appeals court upholds dismissal of RICO case against Steve Wynn
Updated January 13, 2023 - 9:44 am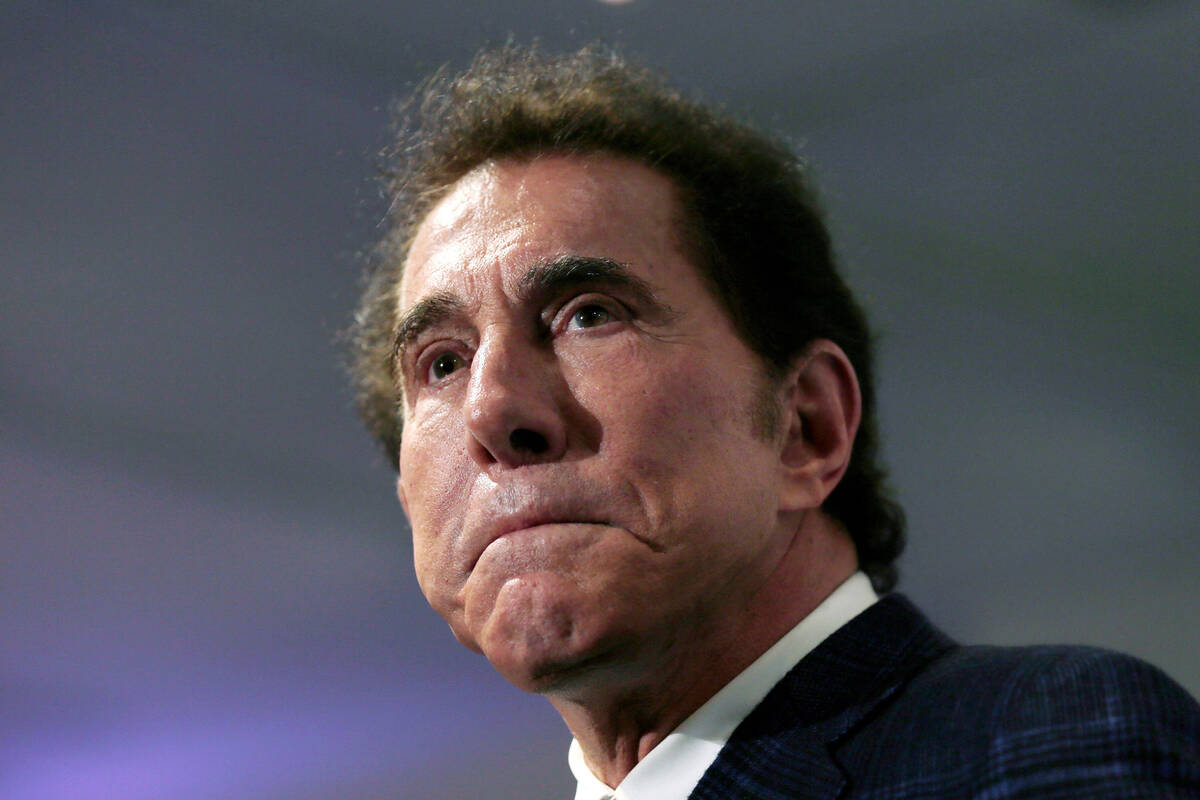 An appeals court upheld the dismissal of a former Wynn Resorts Ltd. employee's $1 million racketeering lawsuit against the company and former CEO Steve Wynn.
But the attorney for the former Wynn Las Vegas salon manager Angelica Limcaco says he'll appeal the case to the U.S. Supreme Court.
"We are not deterred by the recent ruling by the U.S. Court of Appeals for the Ninth Circuit," Limcaco's Los Angeles attorney Jordan Matthews said. "Similar to the Department of Justice, which recently brought claims against Steve Wynn and Tom Barrack (a former adviser to President Donald Trump), and which recently filed an appeal in the matter against Steve Wynn for his alleged violation of the Foreign Agents Registration Act, we will continue to vigilantly protect our client's rights and will continue to bring tough cases. We look forward to addressing this matter with the United States Supreme Court."
Limcaco, who now resides in California, alleged in her lawsuit that she was blacklisted and intimidated into silence after reporting to her supervisors that Steve Wynn had allegedly raped one of her employees in 2005. She appealed the civil racketeering decision in the 9th U.S. Circuit Court of Appeals in California in early December.
Steve Wynn denies ever assaulting anyone.
U.S. Circuit Judges Ryan Nelson, Bridget Bade and Danielle Forrest issued their ruling Wednesday in a court document.
The three-judge panel unanimously determined that Limcaco failed to explain how she was harmed and didn't have a viable racketeering claim, upholding a ruling by Judge Ronald S.W. Lew.
Limcaco filed the Racketeer Influenced and Corrupt Organizations Act lawsuit in California in December 2020, after losing a civil rights lawsuit in 2018, which was filed in U.S. District Court in Nevada. That suit argued Limcaco was fired for reporting a rape allegation against Steve Wynn in 2005, but it was ultimately dismissed in 2019 for being time-barred, or the statue of limitations passed. The 9th U.S. Circuit affirmed that dismissal on appeal.
Limcaco's California lawsuit named Steve Wynn, Wynn Resorts Ltd., former Wynn CEO Matt Maddox, former Wynn General Counsel Kimmarie Sinatra, ML Strategies LLC, former Nevada Assembly Speaker Barbara Buckley and several other unnamed corporations as defendants.
ML Strategies, a Boston business consulting group, was named because it lobbied Massachusetts gaming regulators to approve licensing for Wynn's Encore Boston Harbor resort, which opened in 2019.
Buckley, now executive director of the Legal Aid Center of Southern Nevada, received campaign donations from Wynn Resorts when running for office dating to 2017. Limcaco's attorneys said Buckley improperly influenced a panel that named former Wynn Resorts lawyer Elayna Youchah to fill a magistrate judge vacancy in Las Vegas, who eventually ruled on some of Limcaco's court filings.
Limcaco's attorneys have argued that Youchah being tapped for the vacancy involved Buckley conspiring with Wynn Resorts.
The appeals panel agreed with the lower court that Limcaco's "complicated theory of causation turns on a 'cascading chain of events' spanning multiple years and involving several third parties." But they concurred that none of her claims were sufficient to proceed with the case.
Contact Richard N. Velotta at rvelotta@reviewjournal.com or 702-477-3893. Follow @RickVelotta on Twitter.