Binion's removes 'No Color Policy' sign. But what does it really mean?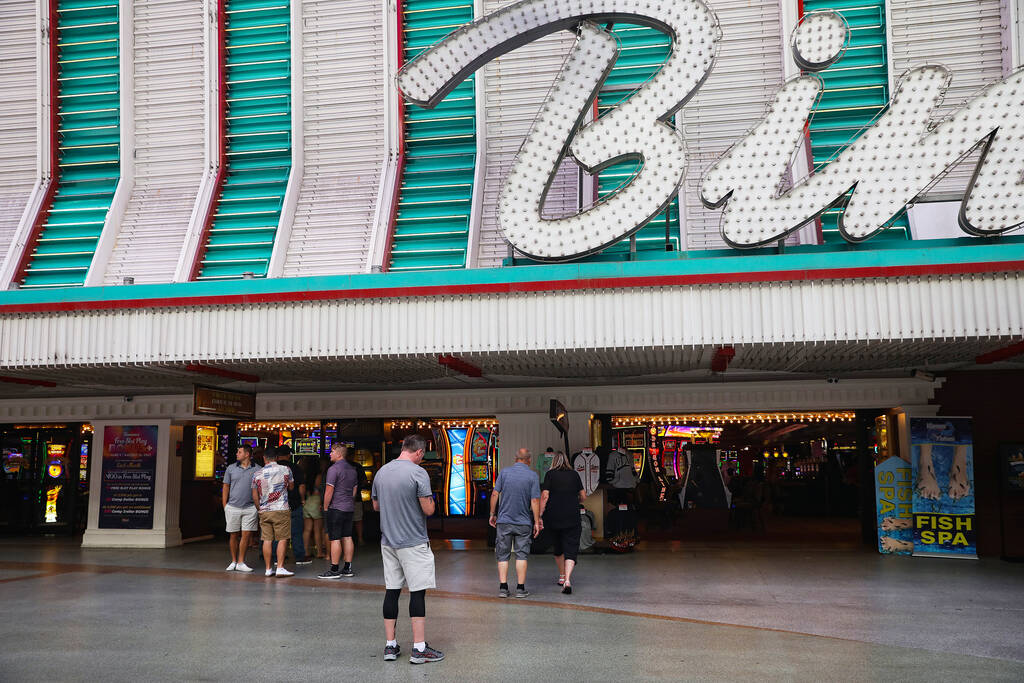 Binion's casino downtown removed a sign warning members of motorcycle clubs about its "no color" policy after attracting unexpected attention on Twitter, a hotel spokesman said Friday.
Tim Lager, Binion's general manager, said the hotel put up the sign last weekend, following a briefing from the Metropolitan Police Department about the potential for bikers coming into town.
"It's what everyone does when you get intel from Metro that there is going to be biker activity," he said.
The message it conveys is that "Hey, we've got a no color policy in place," Lager said, adding, however, that the casino forgot to take down the sign over the next few days.
It might not have made waves this week had it not been for a random missive posted Wednesday on Twitter by local account Vital Vegas, which is run by Scott Roeben.
The photo ultimately garnered 165,000 views.
"I was honestly shocked it got the reaction it got," Roeben said in an interview. "I think a lot of people were trying to be funny."
But there's nothing new about "no color" policies in Las Vegas casinos, which are intended to take aim at biker clubs. The text of the Binion's sign itself goes back as far as 15 years, Metro police spokesman Officer Bob Wicks said.
Club affiliation
The term "colors" refers to emblems or badges on a biker's vest that symbolize their club affiliation, which could trigger a negative reaction from a rival member and cause trouble, Wicks said.
While the Binion's sign contains a reference to Las Vegas police, "we don't have anything to do with that sign as far as their private policy," Wicks said. "They're allowed to have whatever restrictions they want."
The department routinely delivers intelligence to Strip and downtown casinos about pending visits from biker groups, including for events such as the annual Las Vegas Bikefest, Wick said.
"We have to protect the public, that's the end game," he said. "All we want is it to be a safe environment."
Before being removed from the casino floor, the Binion's sign read: "In cooperation with the Las Vegas Metropolitan Police Department, as well as for your fun, enjoyment, and safety, the Fremont Street Experience Member Properties hereby adopt and enforce the following: No Color Policy."
The sign goes on to list prohibited items, such as any clothing, decal or insignia "that suggests, states, displays, endorses, supports for, membership in, or endorsement of any motorcycle club, gang, association, or organization."
Binion's is part of a private organization of 10 casinos that manages the Fremont Street Experience, a five-block-long pedestrian mall and light show on Fremont Street downtown.
Like any private business, Binion's has the right to refuse service to anyone, including those who go against the "no color" policy, Wick said.
If someone did not follow the rules, Binion's could call police, who may cite them for misdemeanor trespassing, handcuff them and physically remove them from the property, he said.
Contact Jeff Burbank at jburbank@reviewjournal.com or 702-383-0382. Follow him @JeffBurbank2 on Twitter.