GameCo, a video game gambling machine maker, raising funds for expansion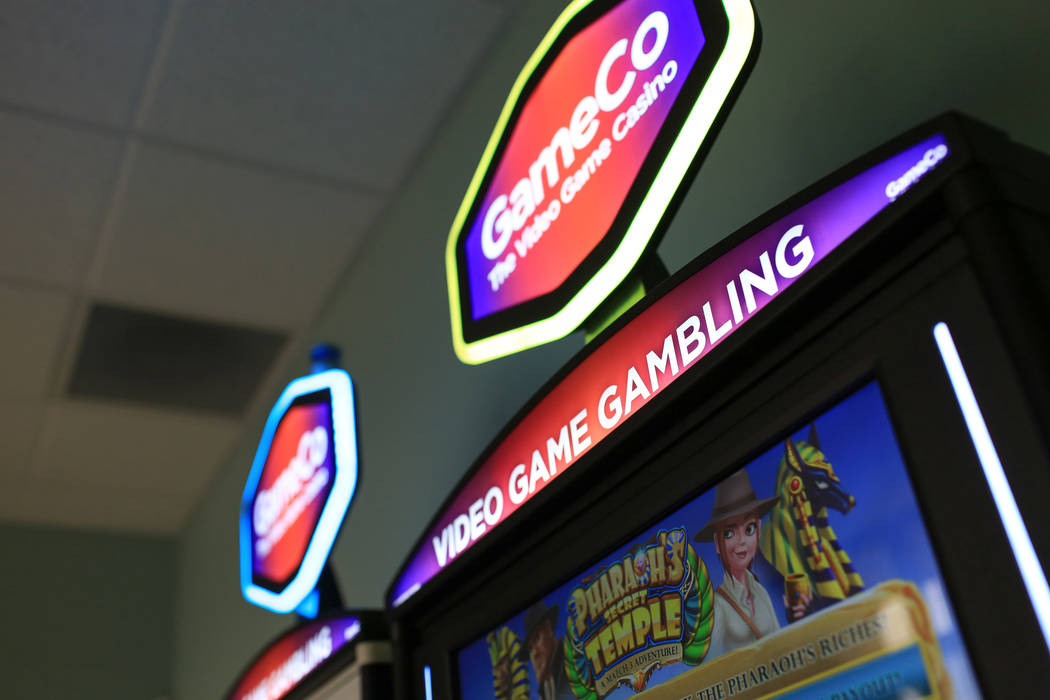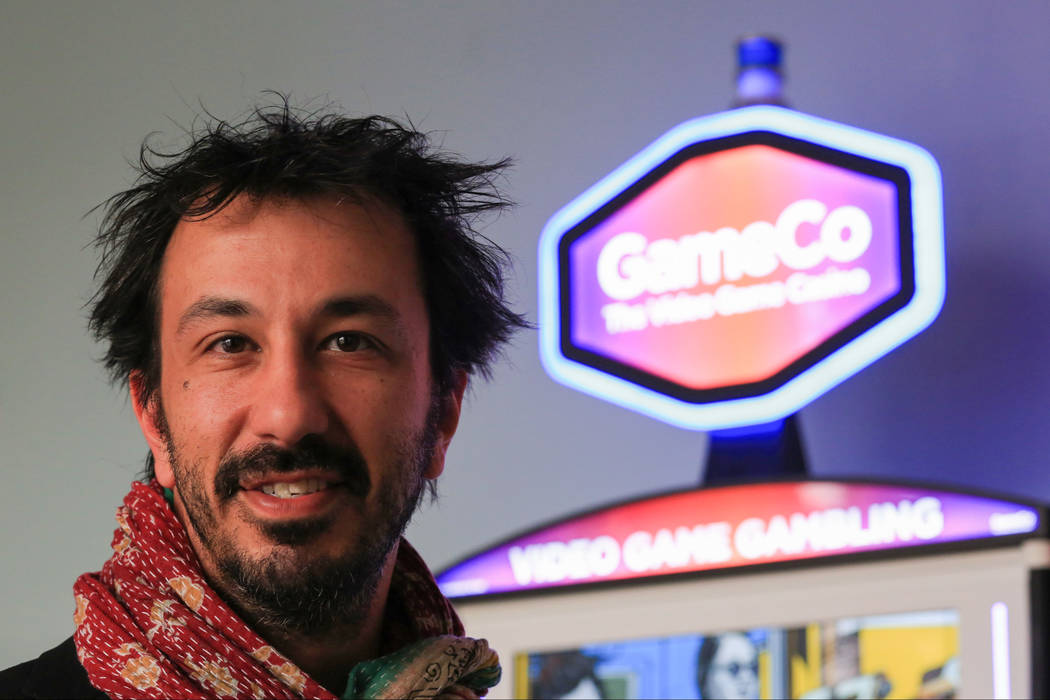 GameCo, the first U.S. maker of video game gambling machines (VGM), hopes to raise as much as $30 million in a third round of funding as it seeks to launch more games and expand into new markets.
"We are just starting on our next round now with the target of raising $20 million to $30 million depending on market conditions," said co-founder and chief executive officer Blaine Graboyes during an interview in his Las Vegas office.
Graboyes, 44, relocated to Las Vegas in December as he pursues a Nevada gaming license to get GameCo machines on the Strip. The company last month received certification under GLI-11, the most widely accepted gaming standard, permitting it to sell its skills-based machines in most gaming jurisdictions that already allow slot machines and electronic table games.
Slot revenue and sales have been stagnant over the past decade as younger people skip the gaming floors for other casino amenities like bars and clubs. That has been driving a race between established global manufacturers like Scientific Games and Konami and startups like GameCo to develop the next generation of gaming machines.
Konami has just placed its first game based on skill in MGM Grand's Level Up. Scientific Games expects to begin shipments later this year of its first skilled-based game, Space Invaders. Las Vegas casino architect Paul Steelman has just announced he is starting a company to produce skills-based games.
ESPORTS BACKGROUND
Graboyes co-founded GameCo in 2013 after overseeing esports tournaments in casinos, where he and floor managers watched thousands of millennial gamers walk right by the slot machines.
"Gamers also have a propensity for gambling and they don't have any place to get together and socialize," Graboyes said. "The opportunity was to create a destination at a casino that makes gamers feel like the cool kids."
The New York-based company raised nearly $10 million in two rounds
DEBUT AT CAESARS
GameCo became the first company to put a VGM on a casino floor when its Danger Arena debuted in Caesars Palace and Tropicana in Atlantic City in November. Its second game, Pharaoh's Secret Temple, debuted in those casinos in February.
The results so far have been mixed. Danger Arena has been below house average while some Pharaoh machines have hit game average. Graboyes said the use of a console on Danger Arena may have initially intimidated some people. Gaming revenue is higher when the VGMs are placed away from slot machines, he said. The average bet is $3.
Graboyes believes the VGMs are generating incremental revenue for the casinos and bringing in millennials. More than 60 percent of those playing the VGMs in Atlantic City are younger than 40, Graboyes said, citing their marketing research.
GameCo expects to expand into Connecticut this month, placing about 20 VGMs in the state.
BASKETBALL, TERMINATOR
The VGMs are an arcade-style cabinet featuring a single-player, 30- to 90-second video game. GameCo owns the patented IP software and outsources manufacturing to Las Vegas-based Cole Kepro International LLC.
Graboyes says he is looking to develop VGMs based on traditional gaming themes such as action, fighting, racing and flying. Trivia isn't something he thinks will work in a VGM format.
GameCo will be rolling out about 10 games this year, including a new basketball VGM called Nothin' but Net, and is developing one based on "Terminator 2: Judgment Day."
GameCo first licenses a game or brand, such as "Terminator 2," from the copyright holder and then works with developers to adapt the game for GameCo's platform.
ATARI ROOTS
Graboyes, who dresses in black from head to toe, said his interest in video games goes back to the early 1980s. As a boy growing up in Bucks County, Pennsylvania, he enjoyed playing "Robotran" on his Atari 2600.
He continued playing video games regularly through high school and college, taking part in SoulCaliber II tournaments.
After finishing college, Graboyes worked in Los Angeles and New York producing digital content and creating online games.
He later began working with esports companies and game publishers to produce online competitions, live events and tournaments at casinos.
As he investigated the intersection of casinos and video games, Graboyes began reading "Elements of Slot Design." One of the contributing authors, mathematician Mark Sinosich, would become a co-author of GameCo's core patent.
FREE PIZZA, BEER
To gauge customer interest in new games, Graboyes holds gaming nights at the company's headquarters in New York complete with free pizza and beer. The gamers are interviewed for feedback.
GameCo also stations so-called brand ambassadors, essentially millennial video gamers, at the casinos in Atlantic City to help potential players understand the VGMs as well as get feedback. The brand ambassadors are hired from a temp agency and work in small groups. Graboyes says this gives him a leg up on the billion-dollar industry giants.
"We have data and feedback that is going to take all these other companies a long time to catch up," said Graboyes. "We are learning from actual experience. It is not theoretical."
GameCo decided to alter its basketball game to 12 shots from 16 shots based on feedback from control groups. It will soon launch a new version of Danger Arena based on feedback gathered by ambassadors.
MACAU
With more games in the works and permission at hand, the company needs to hire more sales and marketing to push the products in the U.S. and abroad. The company's total head count will grow from 22 to about 50 by the end of the year, he said.
Graboyes will be going to Macau later this month to open an office and meet casino owners and regulators. Macau is the largest gaming region in the world, generating nearly $30 billion in revenue in 2016.
While Graboyes is aiming to get his VGMs on traditional casino floors in Vegas and Macau, he believes there is a future for stand-alone VGM centers.
"It is only a matter of time before there is a video-game casino," he said. "We are driving ideas for it and we would hope to be a key partner of the first one."
Contact Todd Prince at tprince@reviewjournal.com or 702-383-0386. Follow @toddprincetv on Twitter.
BY THE NUMBERS
— Average bet on video game gambling machines: $3
— Percentage of players under 40 years old: 60
— GameCo's fundraising goal for expansion: $20 million to $30 million