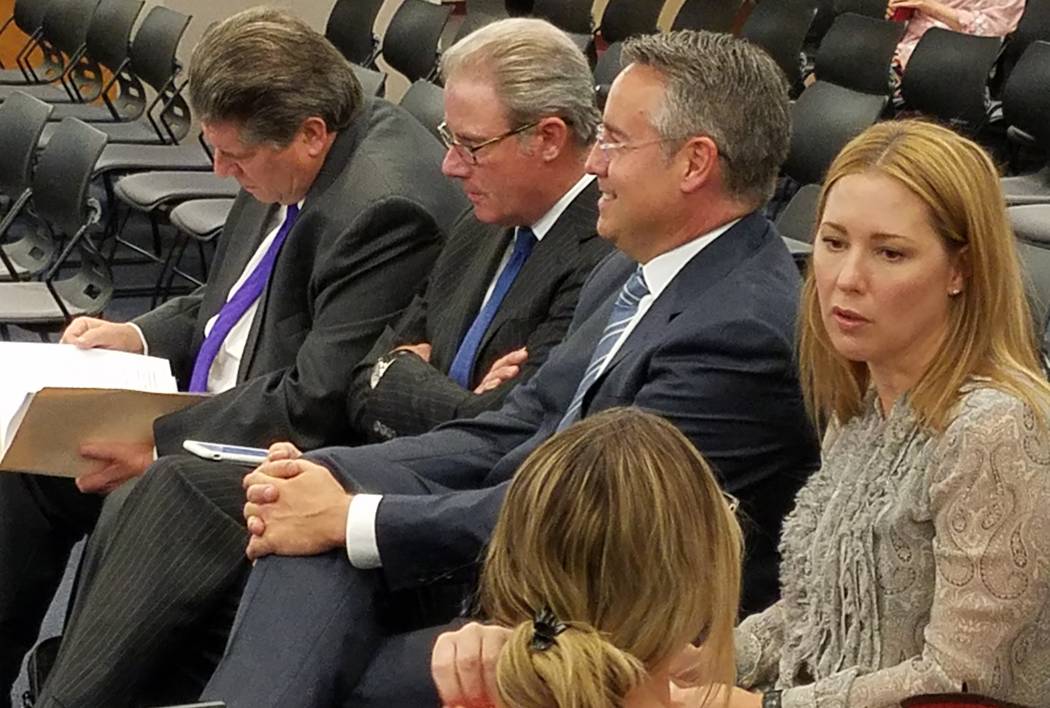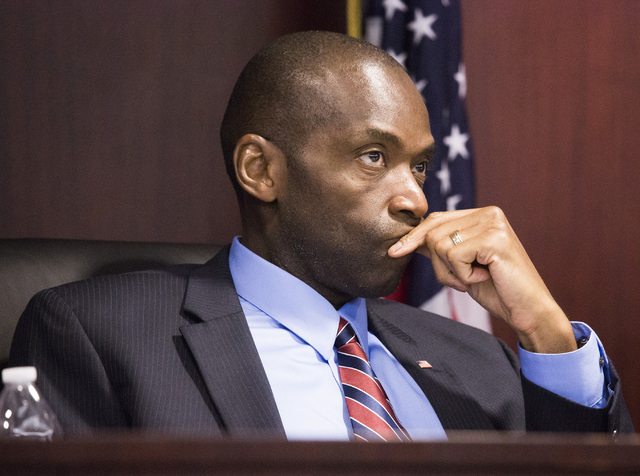 The state Gaming Control Board has turned a train wreck into a smooth ride.
Board members meeting in Las Vegas on Wednesday unanimously recommended approval of the licensing of Las Vegas-based gaming equipment manufacturer Galaxy Gaming Inc., two months after one regulator called out the company's top executive's "train-wreck" application.
The board spent eight hours over two days of meetings scrutinizing Chairman and CEO Robert Saucier's suitability as a licensee after several questionable incidents in other states.
Saucier and his company were attempting to get a new license that would enable Galaxy to develop and distribute new games in Nevada.
The Control Board was on the verge of recommending denial of a license, which would have made it more difficult for a final approval from the Nevada Gaming Commission. Instead, the company opted to seek a delay in the process and referred the matter back to Control Board staff.
When explaining his justification to plan for a vote of denial in July, board member Terry Johnson said "train-wreck applications are a do-over opportunity" and encouraged Saucier to come up with another solution.
And that ultimate solution was that Saucier resigned his CEO, president and chairman titles, turning the chief executive and president duties over to Todd Cravens, who joined the company as a vice president of business development in January. Mark Lipparelli, a former Gaming Control Board chairman and state senator, was appointed chairman of Galaxy's board of directors.
The board's recommendation will be considered for final approval by the commission on Sept. 21.
Saucier will continue to serve on Galaxy's five-member board as a director, which has a lower threshold of scrutiny, and will hold shares in the company, but not a controlling interest. He'll focus on business development, one of his strengths.
Galaxy products — mostly side bets on traditional table games like blackjack — are operated by Southern Nevada's big six casino companies, MGM Resorts International, Caesars Entertainment, Wynn Resorts, Las Vegas Sands Corp., Boyd Gaming and Station Casinos. Saucier has hired management away from rivals Aristocrat and Ainsworth and has placed high-profile executives on his board of directors and compliance committee.
Galaxy's product line includes Lucky Ladies, Texas Shootout and Three Card Poker.
Contact Richard N. Velotta at rvelotta@reviewjournal.com or 702-477-3893. Follow @RickVelotta on Twitter.
Doubts in three states
While Galaxy has operated in Nevada for 17 years and has 583 tables in 82 casinos in the state, regulators in California, Oregon and Washington have had their doubts about Saucier.
The four-member California Gambling Control Commission's decision in 2013 to uphold an administrative law judge's ruling that Robert Saucier was not suitable to do business in California's tribal casinos came after a three-year investigation into Saucier's business license applications.
In Spokane, Washington, Saucier was president of the tribal Mars Hotel and Casino, which filed for Chapter 11 bankruptcy protection in 1997 and burned to the ground after being abandoned two years later. It was there that Saucier developed his first table games.
In Oregon, Saucier was the subject of an Oregon State Police inquiry into a licensing application and was never licensed there.