IGT earnings tumble 66 percent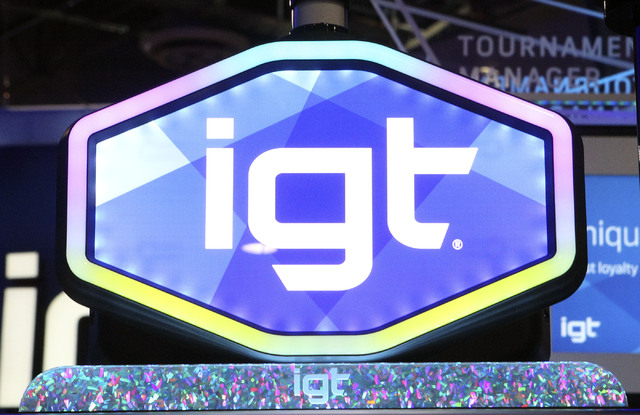 Slot machine manufacturer International Game Technology said Tuesday it experienced a 66 percent decline in earnings during the second quarter.
The company, considered the world's largest maker of gaming equipment, said its net income in the quarter that ended March 31 fell to $25.7 million, compared with $78.2 million in the same three-month period a year ago.
The figures translated in earnings of 10 cents per share, compared with 29 cents per share in the 2013 second quarter.
IGT, which has corporate headquarters in both Las Vegas and Reno, said its net revenue of $512.8 million in the quarter was a 15 percent decrease compared with a year ago.
At the end of March, IGT told investors it was laying off 7 percent of its global workforce — roughly 350 to 375 positions. The cost-cutting measures will translate into savings of $30 million in the current fiscal year and $50 million annually in coming years.
"During the quarter, we took decisive action to reduce IGT's cost structure and position the company for long-term earnings growth," IGT CEO Patti Hart said in a statement. "Looking forward, we are confident that we will be able to leverage our leaner cost structure, substantial research and development investments and premium brands to drive shareholder value."
IGT also told the investment community it was lowering its fiscal 2014 guidance for adjusted earnings per share from a range of $1.28 to $1.38 to a range of $1 to $1.10. The company blamed the reduced projections on a decline in revenue from U.S. regional gaming markets and a challenging business environment in foreign destinations.
Analysts, however, said there were other mitigating factors hurting the company.
Eilers Research principal Todd Eilers said Tuesday IGT was losing "premium leased" space on casino floors to smaller competitors. In the his company's recent survey of slot floor managers that he conducts with Fantini Research, IGT faces intense competition from large and small vendors.
"Based on our latest slot survey, we believe Aristocrat (Technologies) took significant market share in the premium leased segment once again in the quarter," Eilers said. "In addition, smaller vendors continue to chip away at the nonwide area progressive premium leased space."
The only IGT reporting division to show an increase was the company's interactive segment, which includes social games through the DoubleDown Casino application and revenue from distributing content to legal online gaming in New Jersey.
In the quarter, revenue grew 20 percent to $79.8 million. Revenue from social gaming accounted for $68.8 million of the total.
IGT said the number of average daily users on the DoubleDown site increased 5 percent in the quarter, while players spent on average 43 cents per day acquiring additional virtual gaming tokens for use on the site.
During a conference call with analysts, Hart said IGT's new licensing agreement with Sony allows the company to place its popular Wheel of Fortune slot machine game on the DoubleDown site by the end of the year.
On Monday, IGT said Will Daugherty, a veteran of the e-commerce, online travel and mobile industries, was named general manager of DoubleDown Interactive.
In regular trading, shares of IGT increased 7 cents, or 0.50 percent to close at $14.07 on the New York Stock Exchange.
Contact reporter Howard Stutz at hstutz@reviewjournal.com or 702-477-3871. Follow @howardstutz on Twitter.