Las Vegas Club to close at midnight Wednesday
August 17, 2015 - 11:10 am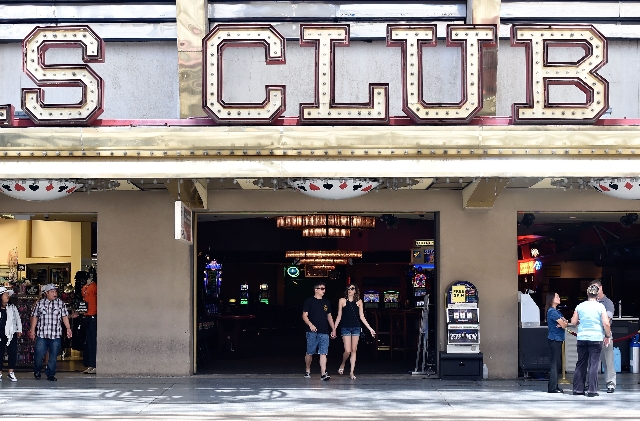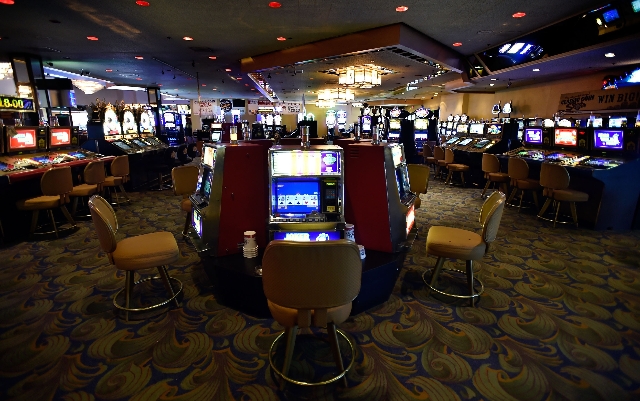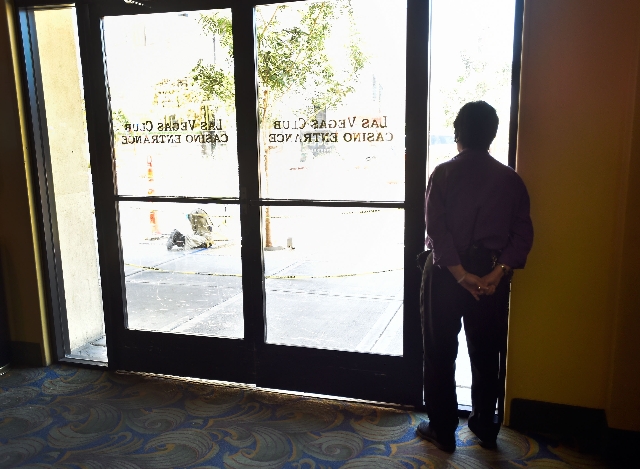 The downtown Las Vegas Club, which was sold last week to the owners of the D Las Vegas, will close Wednesday at midnight.
PlayLV CEO Jonathan Jossel said Monday the 86-year-old sports-themed casino's table games closed over the weekend. All that's operating in the property at the corner Main Street and Fremont Street are several hundred slot machines and the casino cage.
"A lot of people are coming in to buy casino chips," Jossel said.
The hotel's 400 rooms and its restaurant closed a few years ago.
The property was owned by the Tamares Group, which also owns the Plaza. PlayLV operated the casinos at both properties and plans to incorporate Las Vegas Club's gaming operations into the Plaza. Jossel said "as many employees as possible" will be transferred to the Plaza.
"This has been in the works," Jossel said.
D Las Vegas owner Derek Stevens and his brother Greg purchased the real estate and the structure of the Las Vegas Club for an undisclosed price. The Stevens brothers did not buy the business or any gaming assets.
"We didn't buy the name Las Vegas Club or the player database either for that matter," Derek Stevens said.
Derek Stevens said the brothers provided PlayLV "a short term lease while they close down" the Las Vegas Club.
Derek Stevens and his brother have committed to renewing the downtown neighborhood by remodeling and upgrading properties. They acquired Fitzgeralds in October 2011, invested $22 million in renovations and converted it to the D Las Vegas a year later. They also own 60 percent of the Golden Gate, which is across Fremont Street from the Las Vegas Club.
In 2013, Derek Stevens bought the former Clark County Courthouse for $10 million and converted the 2.76-acre site into an outdoor concert venue.
"Once PlayLV vacates, we'll be able to begin working on the Las Vegas Club," Stevens said. "I'm not sure of the scope of the project yet as I need to get my engineers into the structure for a month and give me an assessment about what may be possible.
Jossel said the Plaza sits on 17 acres and Tamares owns another 11 acres for future development.
The transaction does not have to be approved by Nevada gaming regulators since the gaming aspects were not acquired.
"I look forward to beginning the evaluation of the building and coming up with our version of the best use of the property," Stevens said. "Obviously, I'm bullish on downtown Las Vegas and feel fortunate to be a part of the growth in Las Vegas."
Contact Howard Stutz at hstutz@reviewjournal.com or 702-477-3871. Find him on Twitter: @howardstutz