Las Vegas 'confessions,' viewing party tied to Riviera implosion on June 14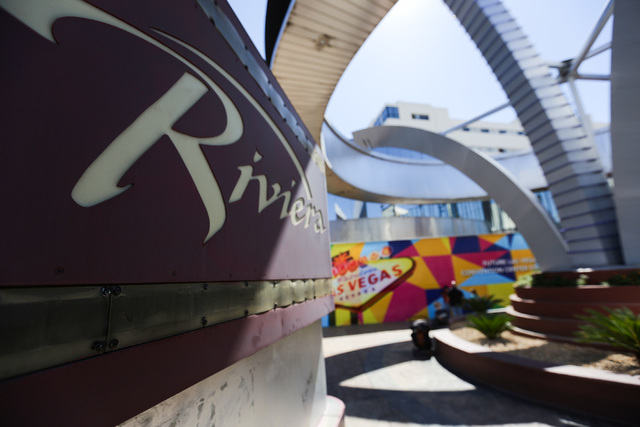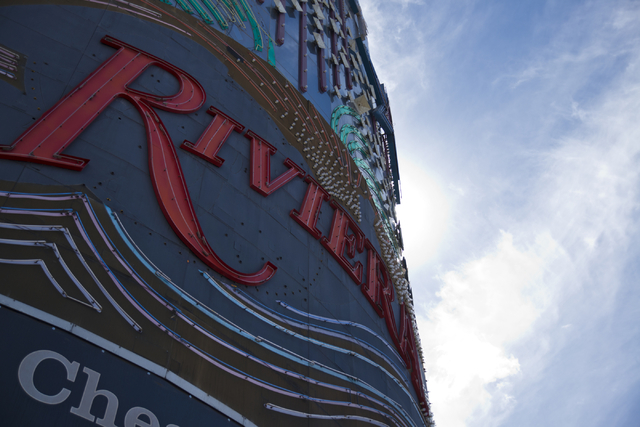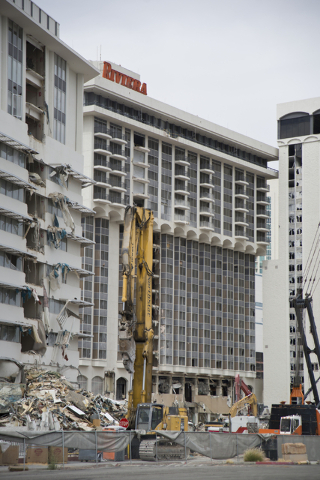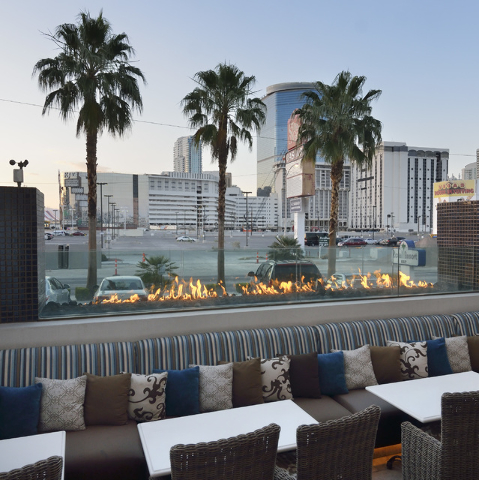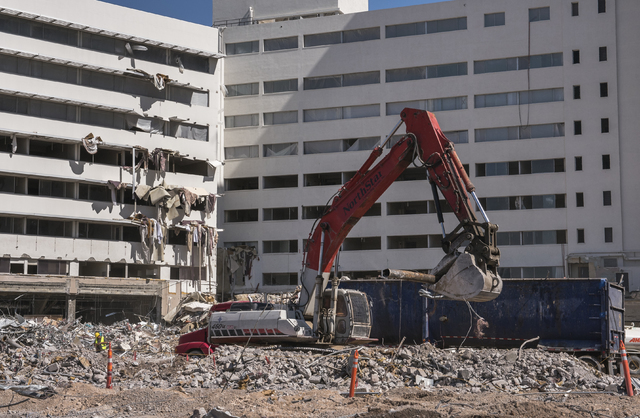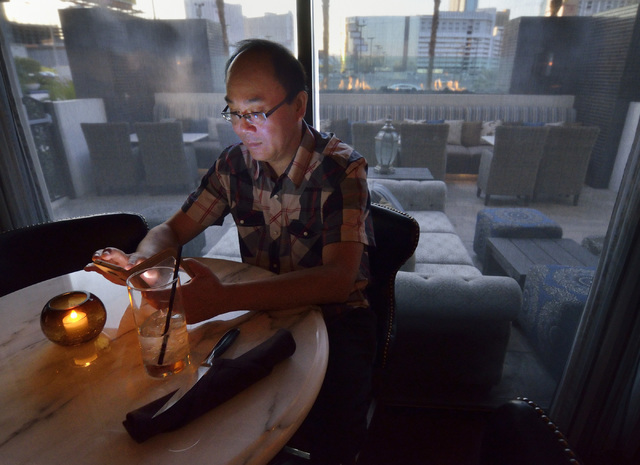 Local institutions are jumping on the Riviera implosion bandwagon, tying promotions and events to the June 14 demolition of the historic hotel's 24-story Monaco tower.
The Las Vegas Convention and Visitors Authority, which owns the Riviera site, is building a promotion around its "What happens here, stays here" advertising campaign, while The Barrymore at Royal Resort will have an after-hours viewing party of the demolition at its patio and lounge area.
The authority announced the much-anticipated implosion date last week. The implosion of the 17-story Monte Carlo tower is scheduled for August.
In the newest campaign, the LVCVA is asking Las Vegas fans to submit a "What happens here, stays here" confession to deposit in a "WHHSH Vault."
"As the Riviera walls come down, the confessions will be concealed, creating the ultimate 'What happens here, stays here' moment," the agency said in a statement.
People who submit entries will be eligible for a free trip to Las Vegas. The authority is asking for digital submissions to be submitted to www.whhsh.com.
"By collecting our visitors' 'What happens here, stays here' memories, we are providing the opportunity for those moments to truly stay in Vegas forever as a part of the destination's history," said Cathy Tull, senior vice president of marketing for the authority.
The Royal Resort, 99 Convention Center Drive, is just south of the Riviera, and The Barrymore lounge offers a direct view of the dormant hotel.
A representative of The Barrymore said the lounge would be open between midnight and 3 a.m. The implosion is expected to occur at 2.
The viewing party is open to the public, but reservations are recommended.
Authority staff and board members view the dual implosions as an opportunity to call attention to the Las Vegas Convention Center expansion plan, which the LVCVA says will cost $1.4 billion. That doesn't count $250 million the agency budgeted for acquiring the Riviera and future construction on the Riviera site that hasn't been detailed. Previously, the LVCVA priced the whole package at $2.3 billion.
Contact Richard N. Velotta at rvelotta@reviewjournal.com or 702-477-3893. Find him on Twitter: @RickVelotta
RELATED
LVCVA: Not demolishing Riviera could cost area economy $15.8 billion over 30 years
LVCVA committee votes to demolish Riviera
Riviera was defined by its shows, stars
Long-time employees recall Riviera's golden days